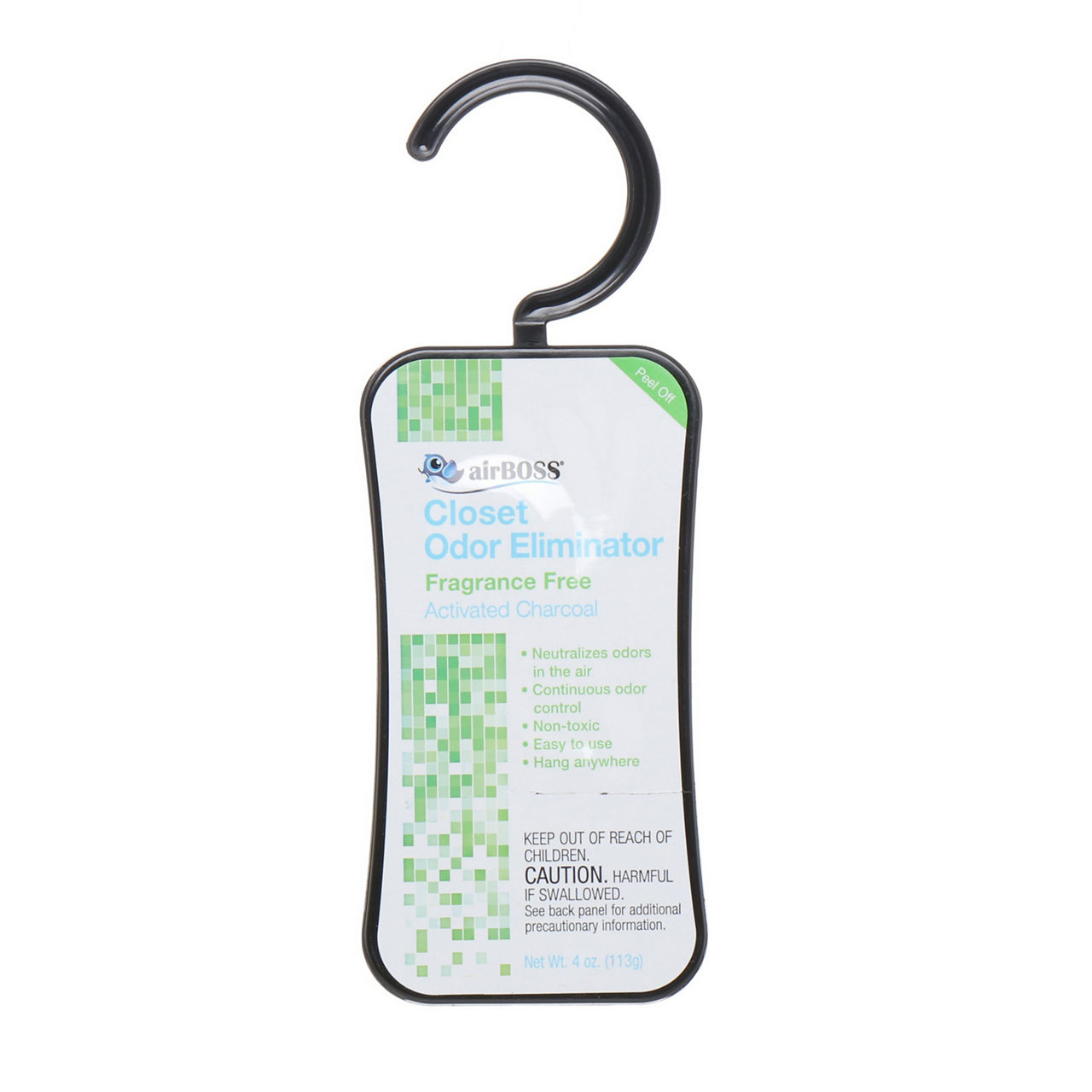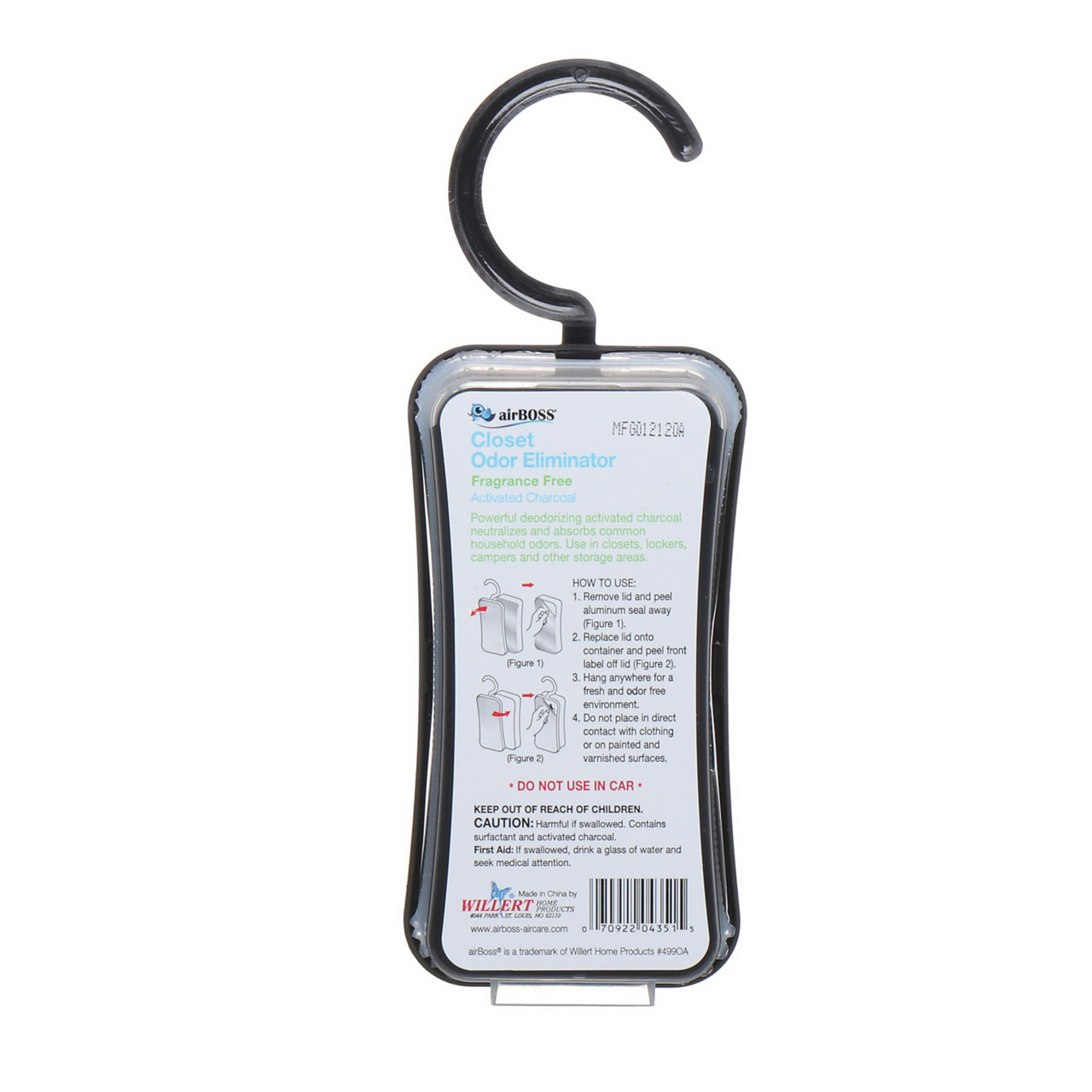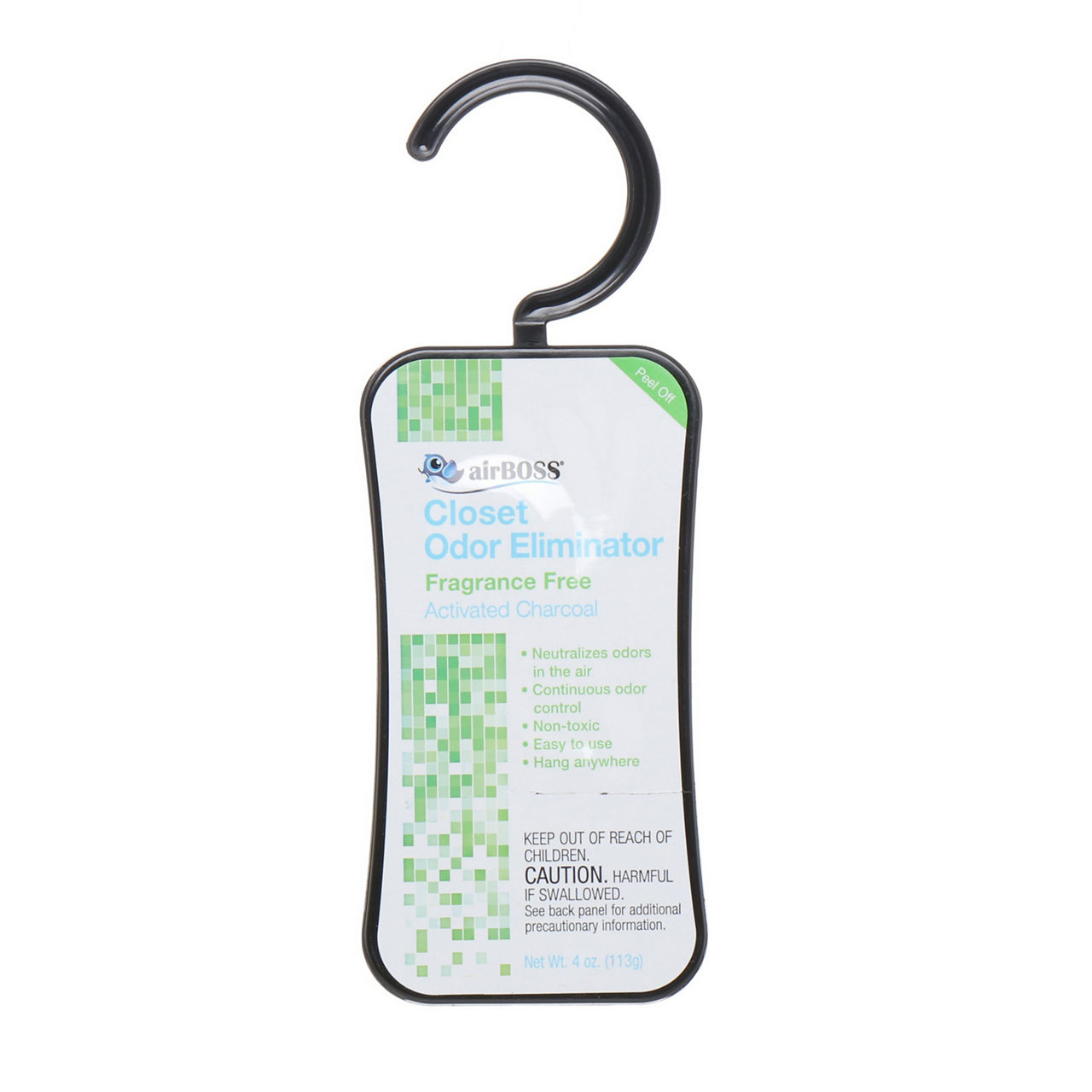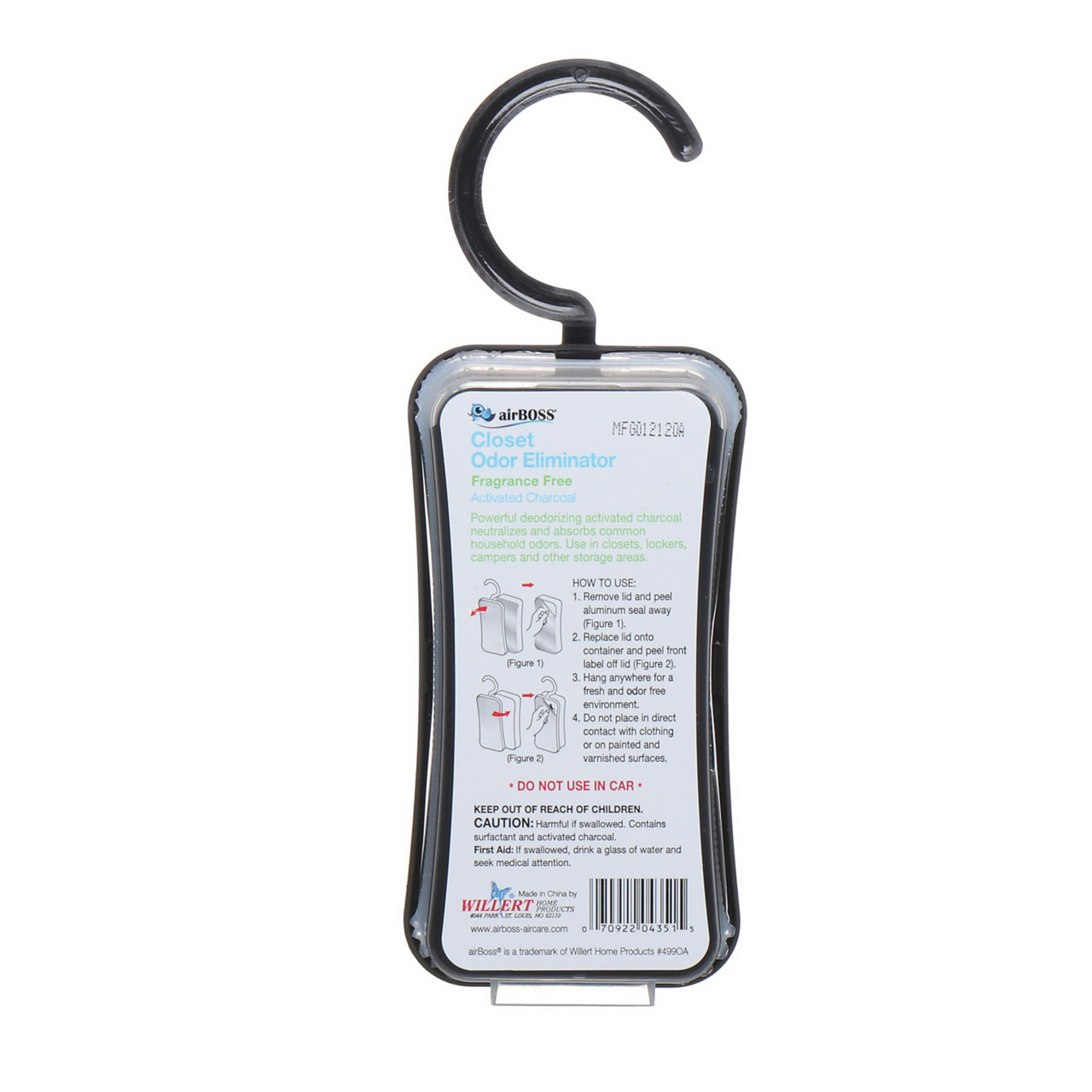 airBOSS Closet Odor Eliminator, Fragrance Free, 4oz.
Highlights
Neutralizes odors in the air
Continuous odor control
Easy to use - Can hang anywhere
Uses activated charcoal to absorb odors
Description
Enjoy the peace and satisfaction of clean, fresh air with the airBOSS Closet Odor Eliminator. airBOSS is made with a unique, odor absorbing material containing millions of micro-pores that pull odors from the air, trapping and eliminating them at the source. Naturally powered activated charcoal works against smells by trapping and absorbing offensive odors. Use airBOSS to neutralize odors caused by pets, paints, cooking, diaper odors and in basements, garages, lockers, campers/RV, boats and cars.
Specifications
Key Features: Powerful deodorizing activated charcoal neutralizes and absorbs common household odors.,Use in closets, lockers, campers, and more!
Brand: airBOSS
Size: 4OZ
Assembled Product Height: 8 in
Assembled Product Width: 2.88 in
Assembled Product Length: 1.06 in
Assembled Product Weight: 5.12 oz
Count: 1
Manufacturer: WILLERT HOME PRODUCTS
SKU: 23493401