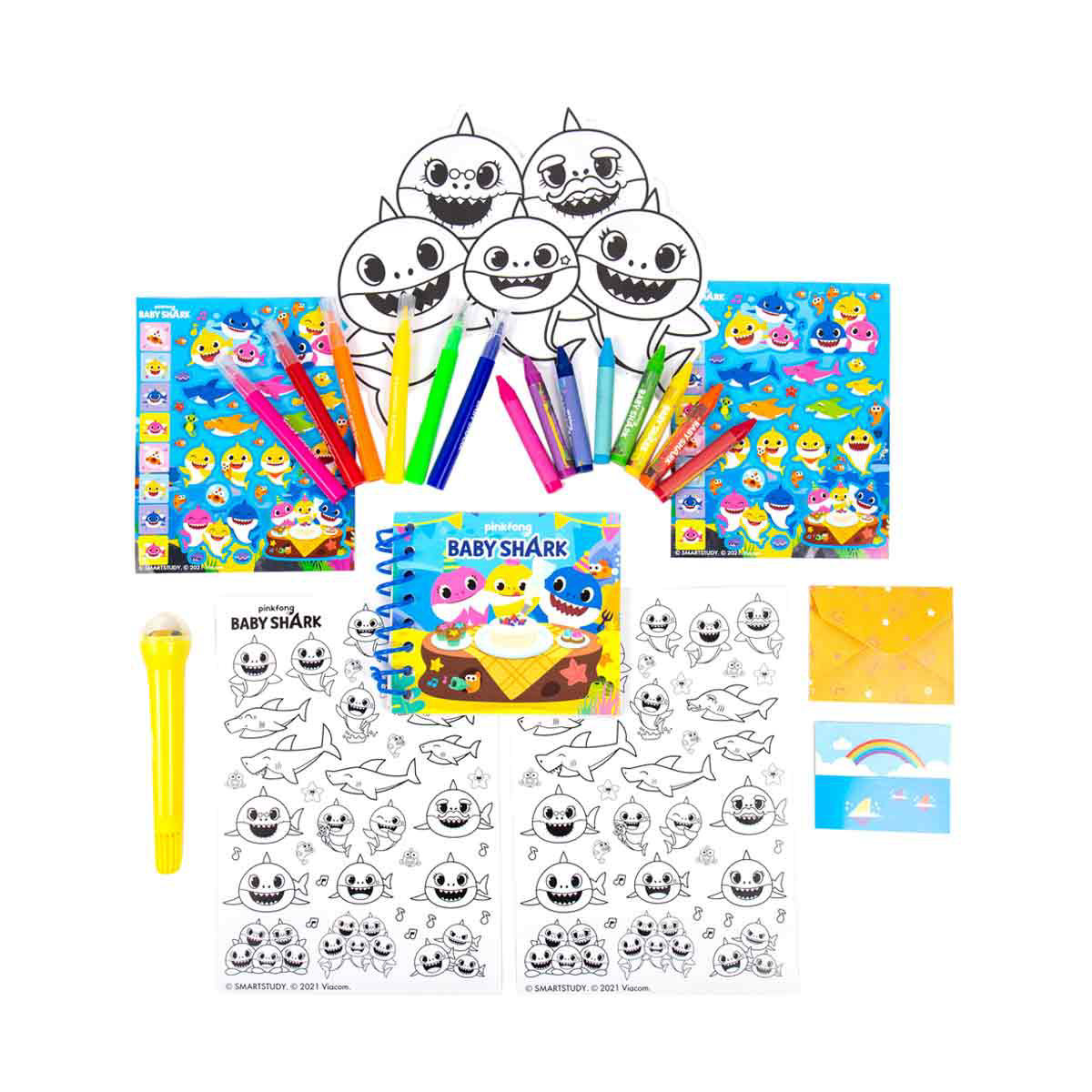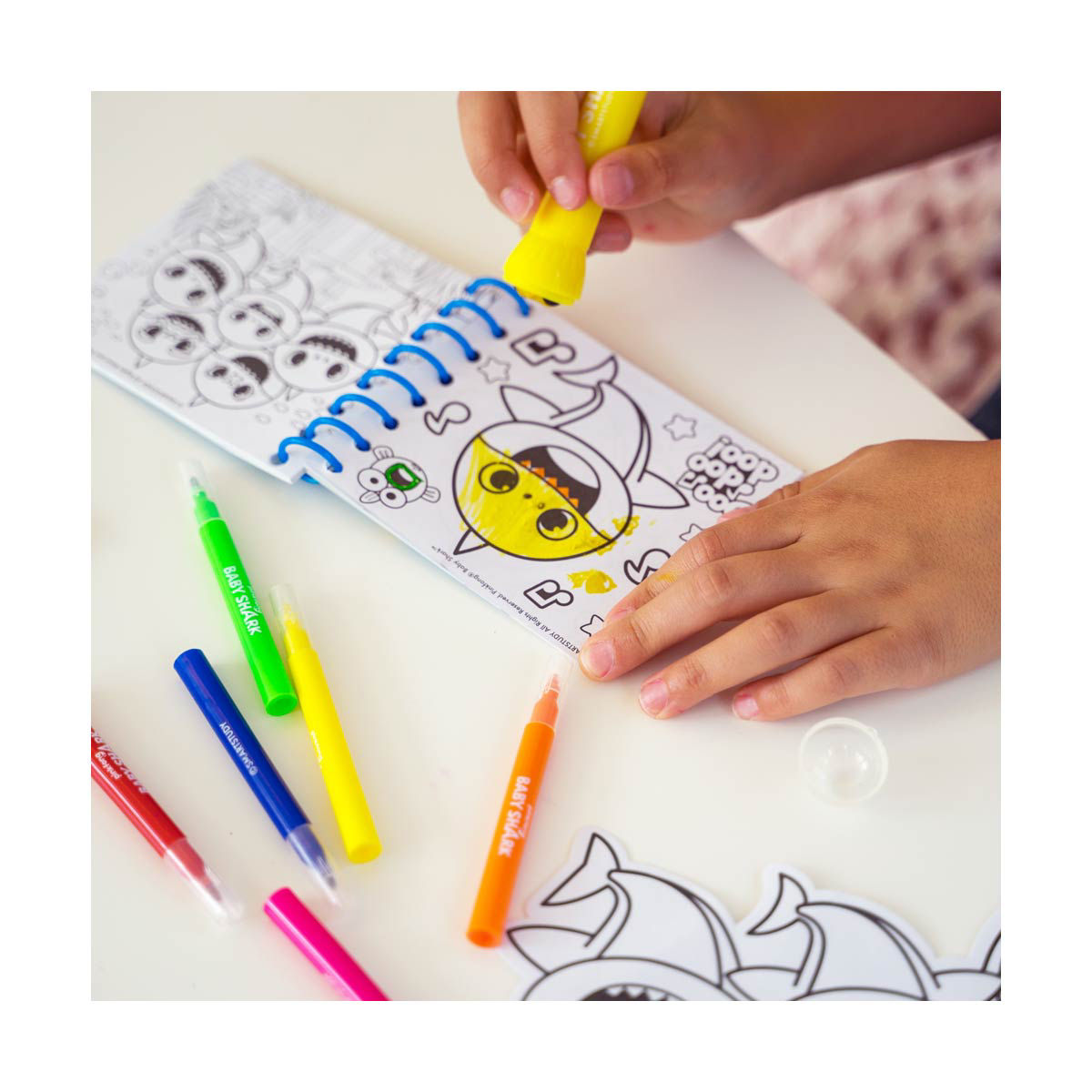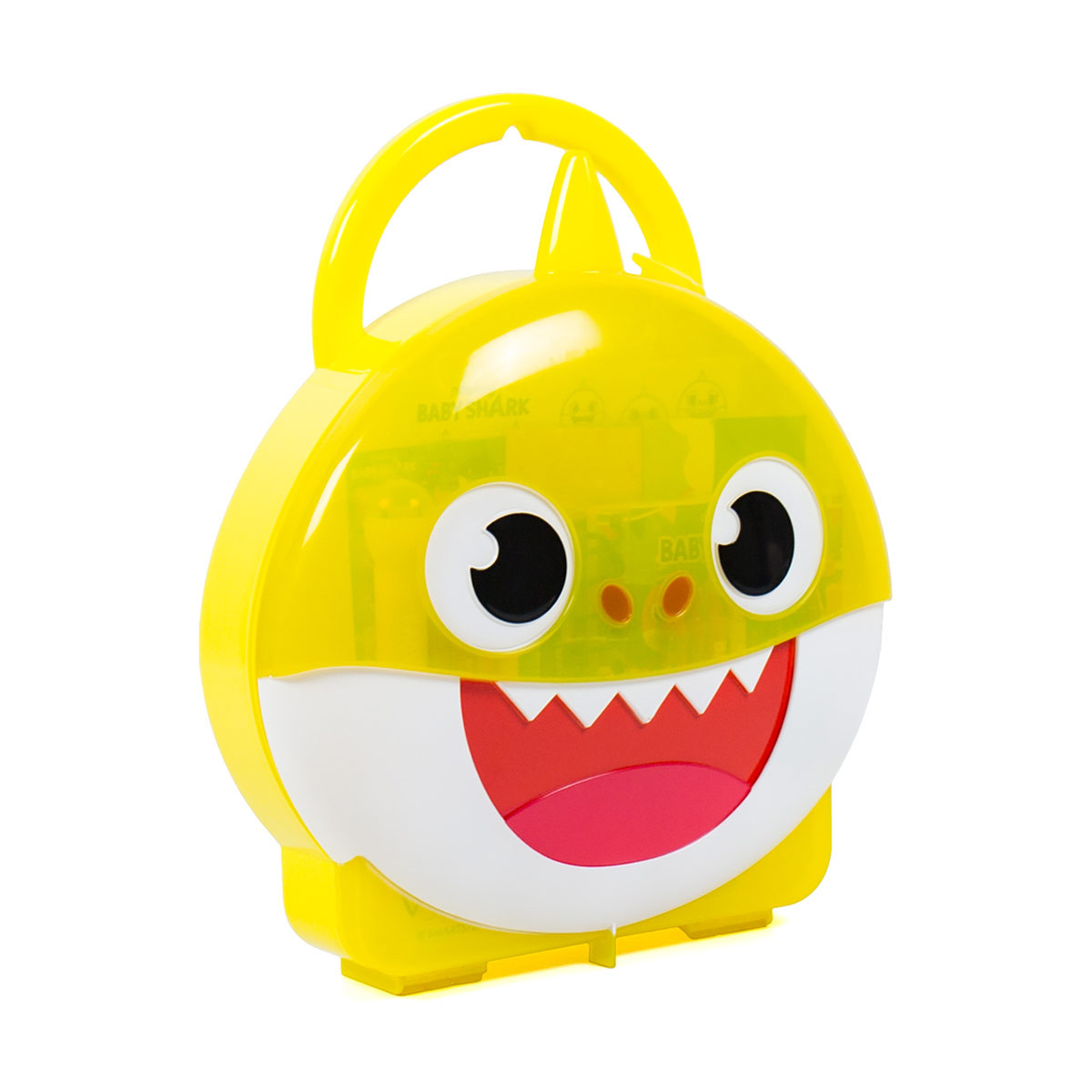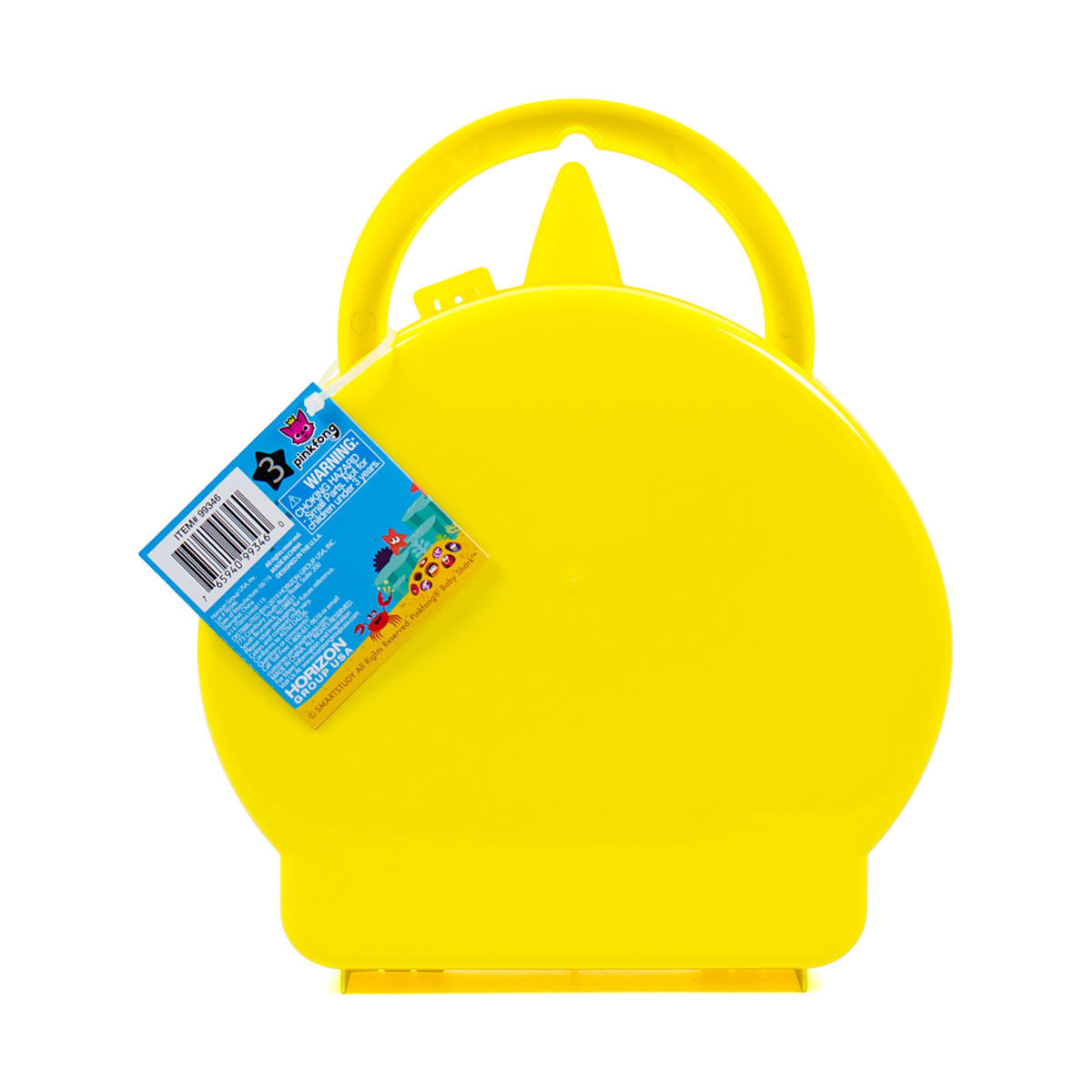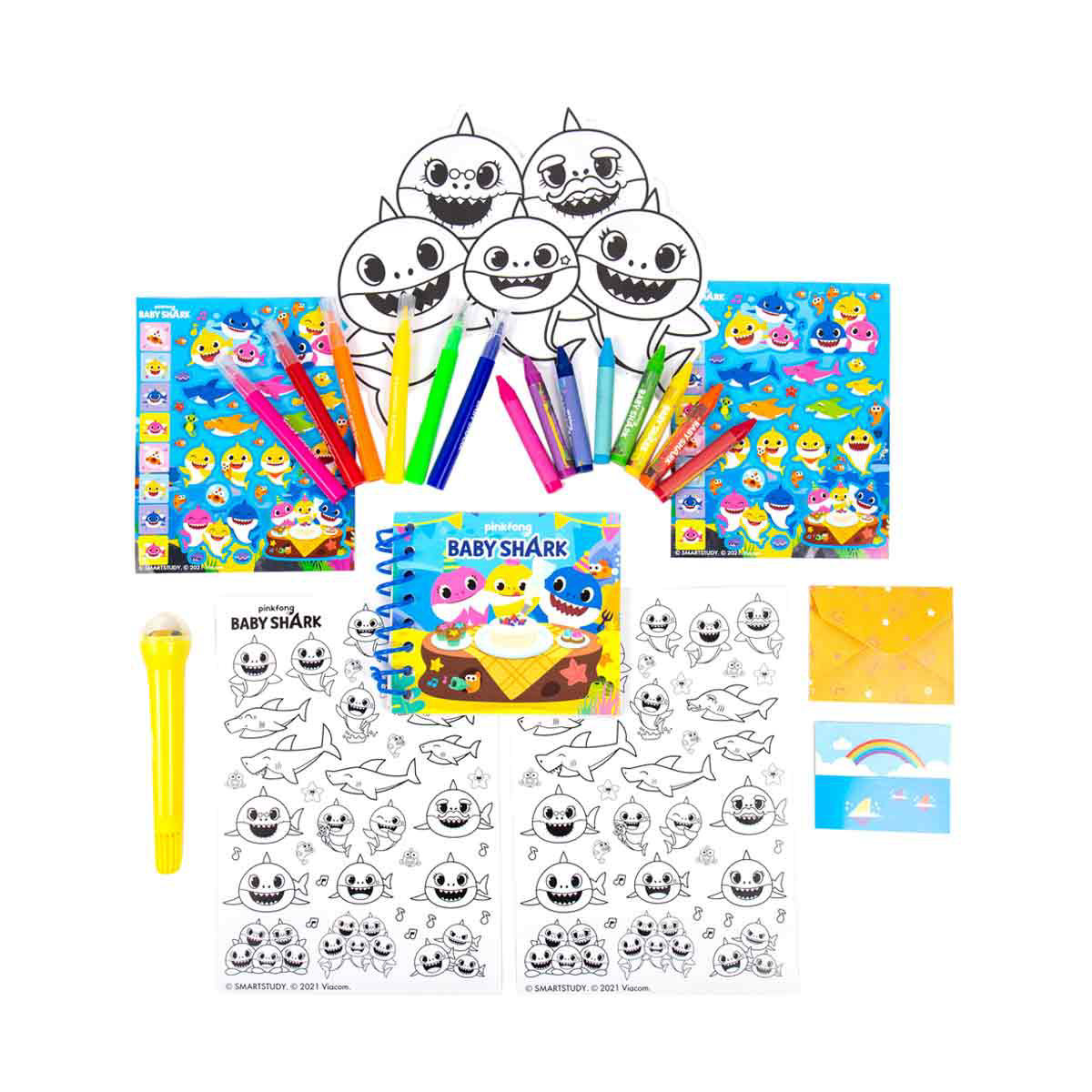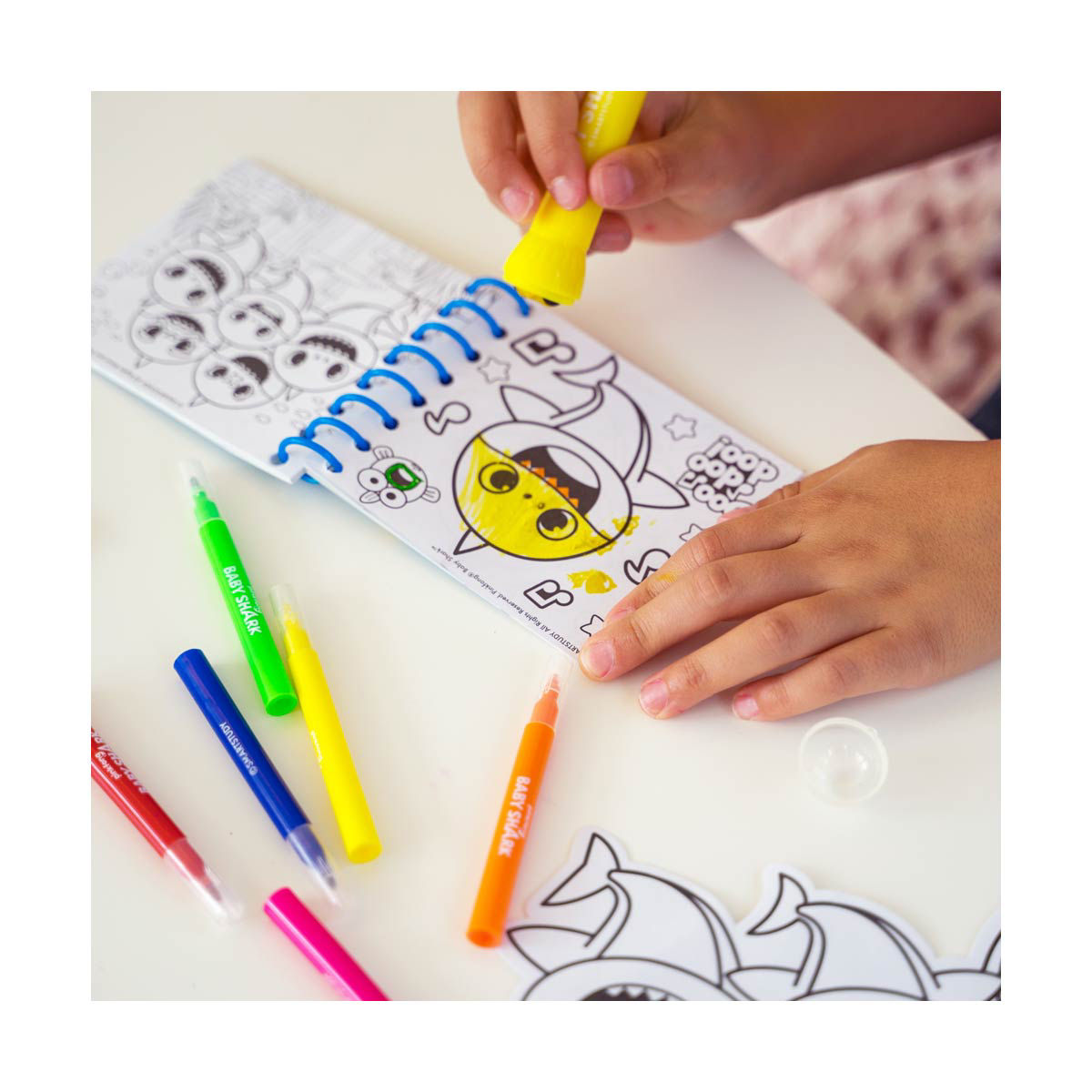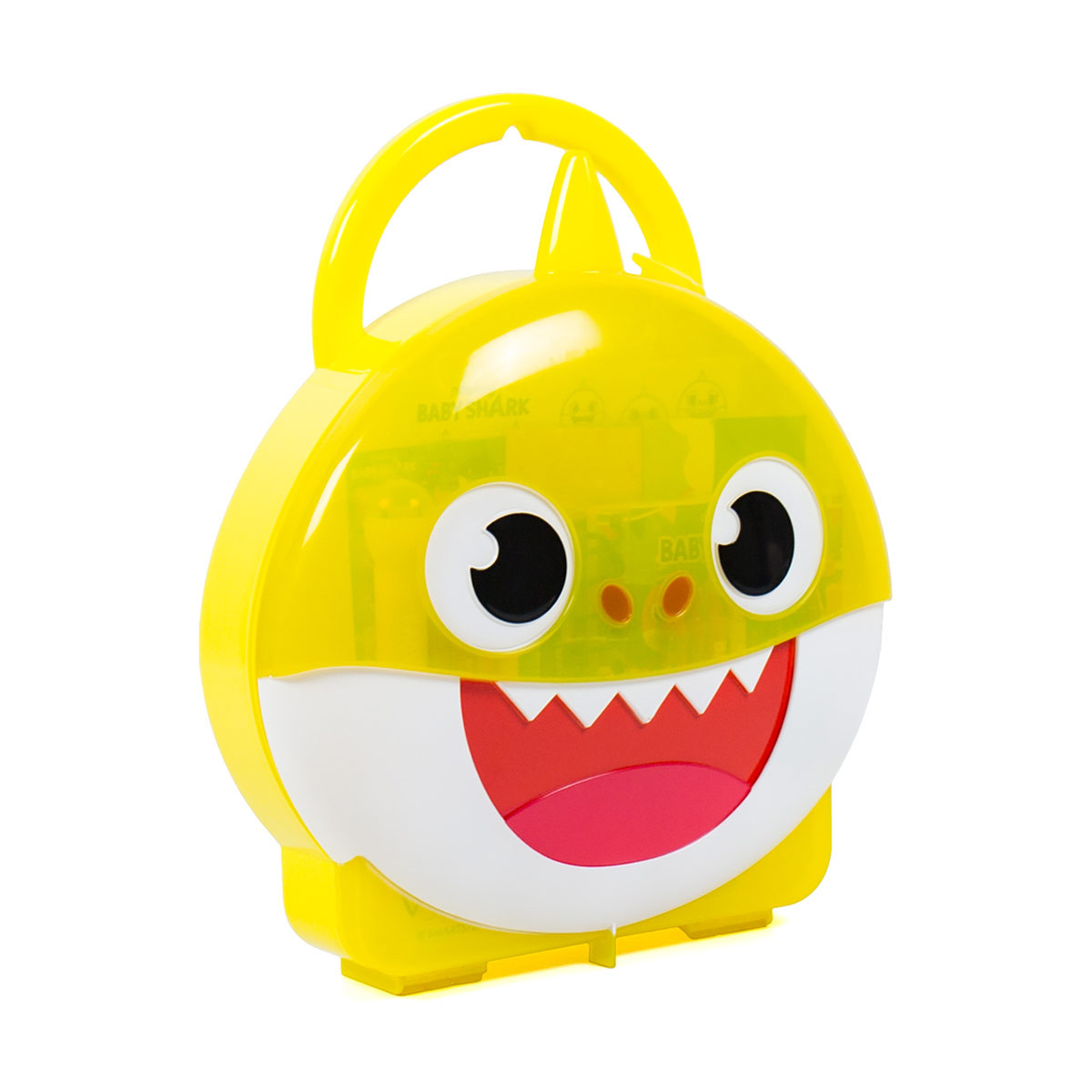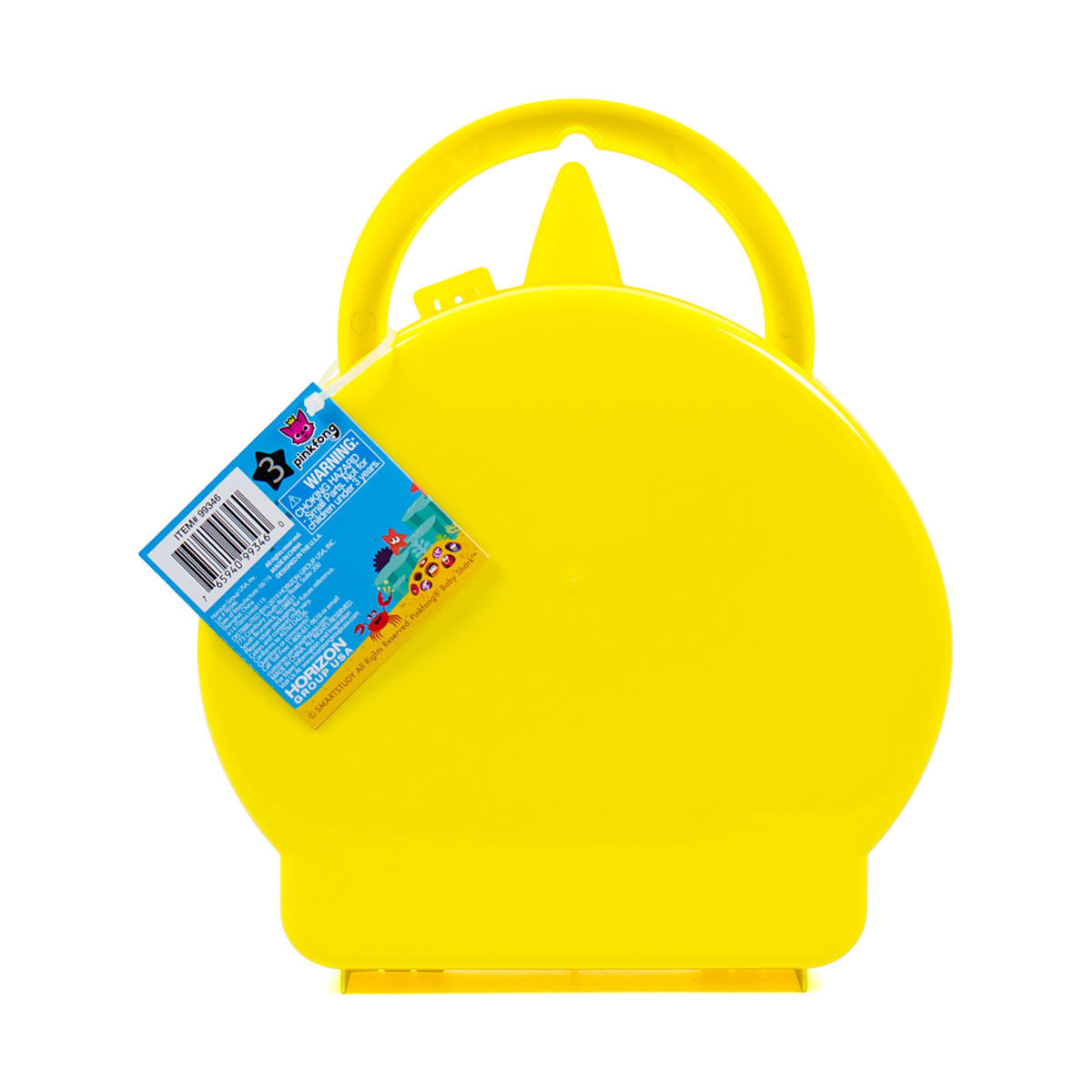 Baby Shark Grab and Go Activity Case
Highlights
Make up a story for every one of your creations, or add them to the included card and send to a friend!
The Baby Shark Grab and Go Activity Case is perfect for developing a foundation for art and creativity, building finger strength and dexterity, teaching spatial awareness, and most of all, having fun — at home or on the go!
It's perfect for every little shark age 3 & up.
Description
Let your creativity swim wild and free with Baby Shark Grab and Go Activity Case! Imagination is at your fingertips — literally! — when you color the Baby Shark coloring pad. Bring Baby Shark's most JAW-some adventures to life with crayons and markers in every color of the rainbow — use the rolling stamp to make waves on every page! And don't forget about the color-your-own stickers — the perfect way to make your creations unique!
Specifications
Key Features: Color and draw illustrated pages & stickers filled with Baby Shark adventures and watch your masterpieces come to life,Make each page stand out with colorful stickers, stamps and more — encourages fine motor skills, creativity and imagination,Kit Includes: 6 Mini Markers (1 Yellow, 1 Red, 1 Orange, 1 Green, 1 Blue, 1 Pink), 4 Sticker Sheets, 1 Rolling Stamp Marker, 1 Card With Envelope (3.75x2.5), 1 Die-Cut Coloring Shape, 8 Mini Crayons (1 Yellow, 1 Orange, 1 Sky Blue, 1 Pink, 1 Purple, 1 Red, 1 Green, 1 Blue), 1 Baby Shark Coloring Pad (50 pages, 4x3.5in), 1 Shark Head Storage Case (9.25x3x11in)
Brand: Baby Shark
Age Group: Child
Age Range: years - years
Assembled Product Height: 11.0236 in
Assembled Product Width: 2.3622 in
Assembled Product Length: 9.252 in
Assembled Product Weight: 0.8001 lb
Release Date: 2023-09-19T16:20:22.570Z
SKU: 33347701