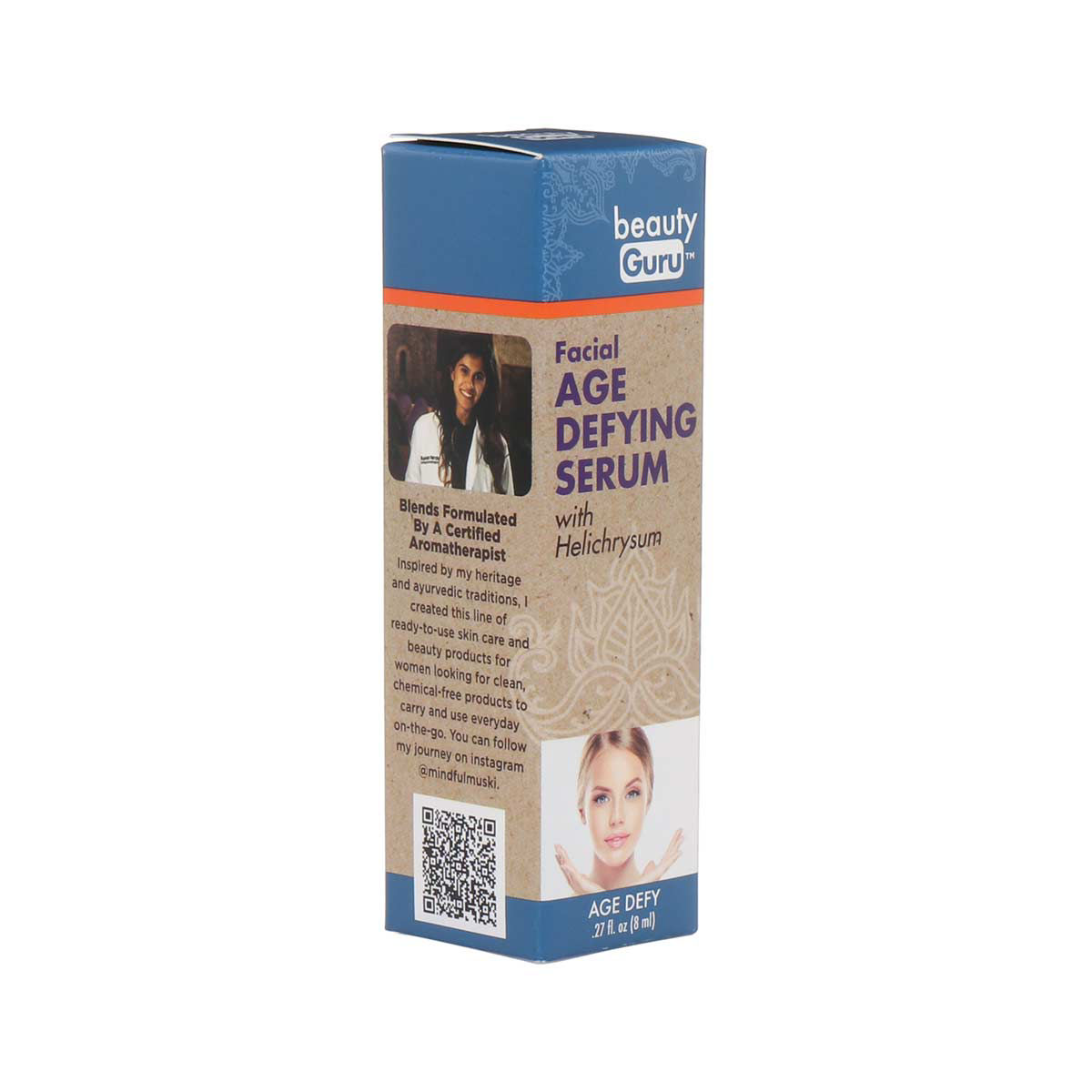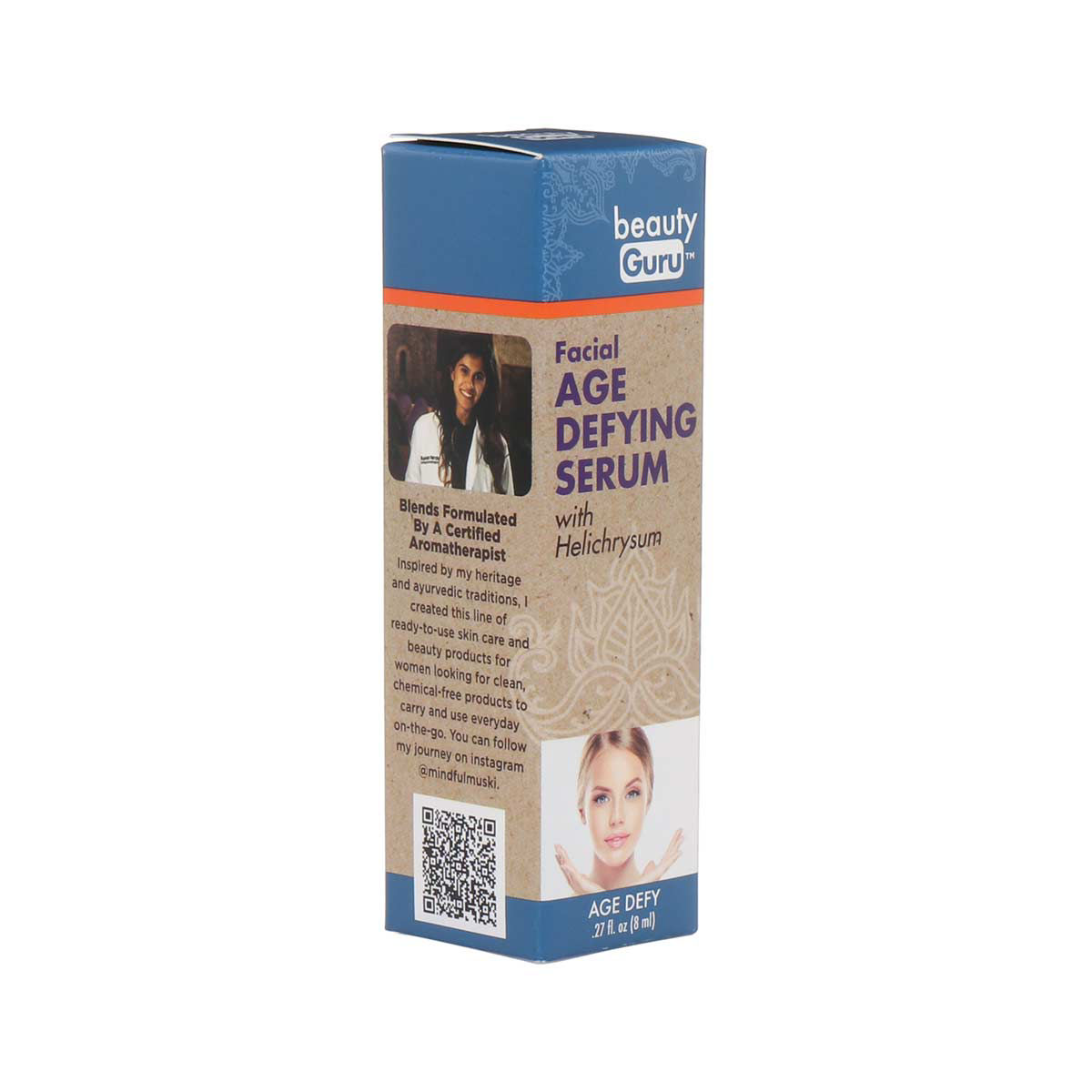 Beauty Guru Age Defying Serum with Helichrysum, 8ml
Highlights
All pure and natural ingredients suitable for all skin types.
Brightens the skin tone with Vitamin C. Rich in Vitamin A, our age defying serum aids in the regeneration of new skin cells.
Contains anti-aging properties that help you remove wrinkles, fine lines, tightens skin and closes open pores for a youthful glow.
Soothes and softens the skin.
Description
Inspired by Ayurvedic traditions, Beauty Guru beauty serums are carefully blended and crafted with the help of our in-house aromatherapist. Our beautifying products are created for women looking for clean, all-natural products to carry and use everyday on-the-go.<br> Leave behind chemically harsh beauty products that inflict more harm than good to your skin. Helichrysum, from the family of daisy/sunflower, is considered one of the most miraculous healing plants in the natural skincare world. The essential oil Helichrysum italicum or Immortelle, like its name, is extremely beneficial for providing immortal-like beauty to the skin. It is anti-microbial, anti-biotic, and invigorating. With its moisturizing and healing properties, Helichrysum aids in reducing age spots, fine lines, and wrinkles.
Specifications
Key Features: Contains anti-aging properties that help you remove wrinkles, fine lines, tightens skin and closes open pores for a youthful glow,Brightens the skin tone with Vitamin C. Rich in Vitamin A, our age defying serum aids in the regeneration of new skin cells,Gives a lovely natural glow to the skin,Helps in removing acne scars, dark circles, and balances uneven tones,Hydrates, plumps and retains moisture all day long,All pure and natural ingredients suitable for all skin types,Soothes and softens the skin,Antioxidant protection from harmful UV rays
Brand: Beauty Guru
Assembled Product Height: 4.33 in
Assembled Product Width: 1.22 in
Assembled Product Length: 1.22 in
Travel Size: yes
Manufacturer: GURUNANDA LLC
SKU: 25561101