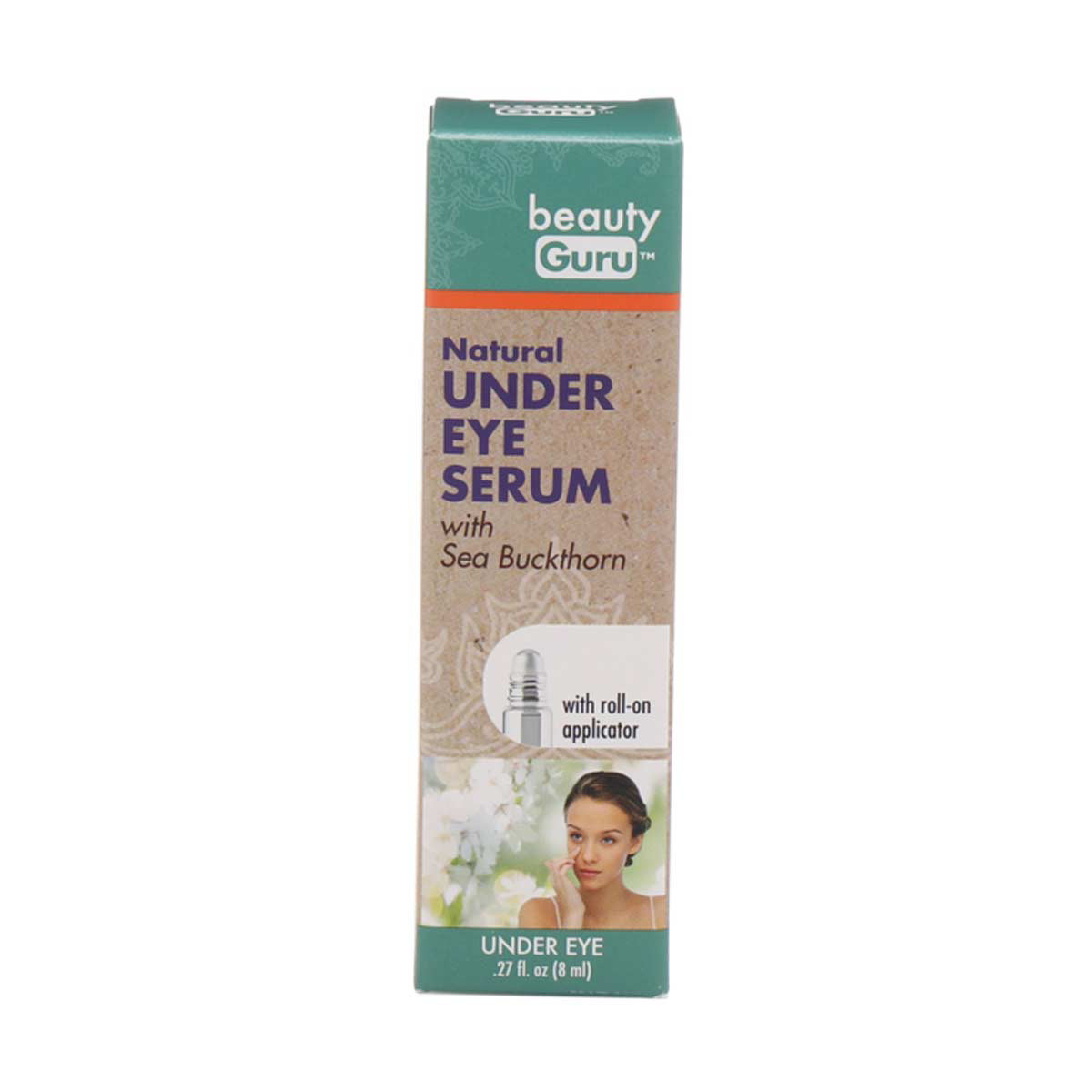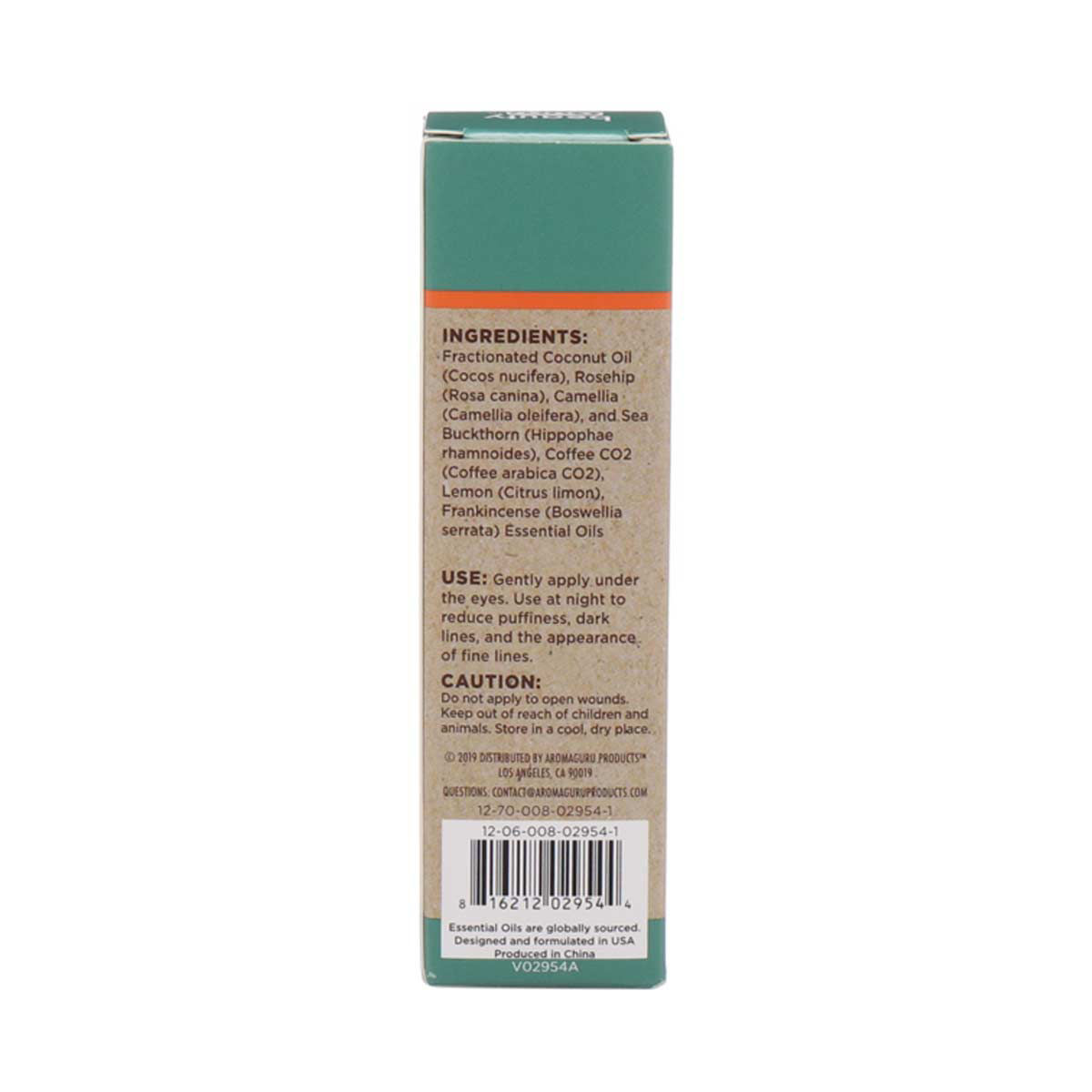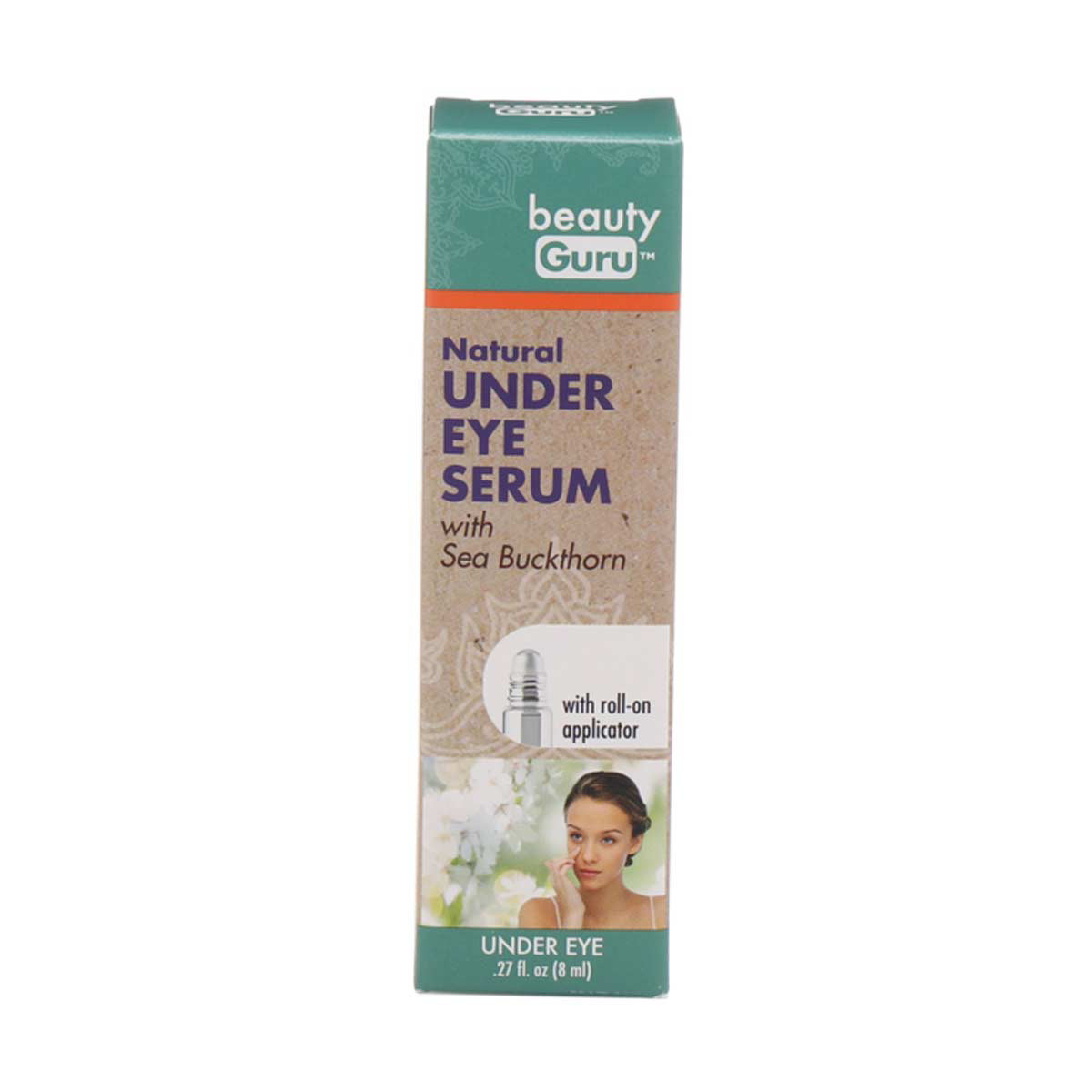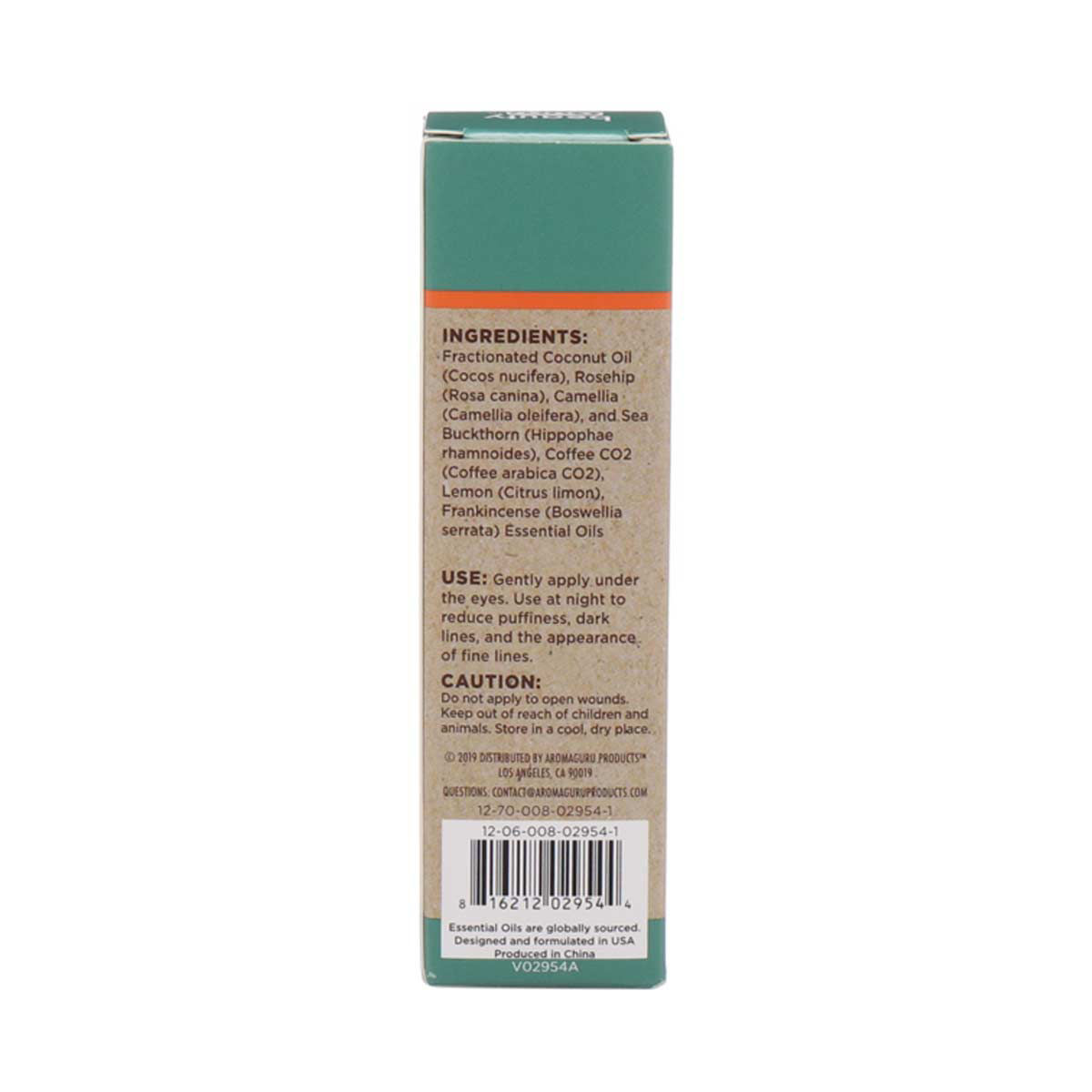 Beauty Guru Under Eye Serum with Sea Buckthorn, 8ml
Highlights
Brightens the skin and removes dark circles
All pure and natural ingredients suitable for all skin types.
Reduces puffiness from the eyes.
On-the-go and ready-to-use serum.
Description
Inspired by Ayurvedic traditions, Beauty Guru beauty serums are carefully blended and crafted with the help of our in-house aromatherapist. Our beautifying products are created for women looking for clean, all-natural products to carry and use everyday on-the-go. Sea Buckthorn Oil is extracted from tiny orange berries that pack an impressive and heavy amount of all good nutrients for your skin including Vitamin C that rescues the eye skin from the dark circles. They also contain ample moisturizing fatty acids that have an ability to revive skin cells around worn out eyes, and the richness of vitamin E and C together reduces the aging signs like wrinkles and lines while lifting the skin. Combined with its astringents, antioxidants, and moisturizers it improves the overall health of the eye skin while boosting elasticity and hydration. Beauty Guru indigenously sources its products directly from the farm to its customers. Our certified in-house Aromatherapist has carefully formulated the perfect blend of therapeutic grade essential oils from farms all over the world. Each essential oil is picked from the best of farms where they thrive most and enlisting the right farmers who plant Non-GMO seeds to the purity of the final product. The plants selected for each product are based on their heritage and reputation in an effort to distill only the purest and most powerful essential oils. We include only 100% organic ingredients: Rosehip Oil, Camellia, Sea Buckthorn, Lemon, Coffee C02, Frankincense, and Fractionated coconut oil. Enjoy fresh, evenly toned, and soft eyes with all-natural Beauty Guru Eye Serum.
Specifications
Key Features: Contains anti-aging properties that help you remove wrinkles, fine lines, tightens skin and closes open pores for a youthful glow,Brightens the skin and removes dark circles,Reduces puffiness from the eyes,Gives a lovely natural glow to the skin around eyes,Hydrates, plumps and retains moisture all day long,All pure and natural ingredients suitable for all skin types,Astringents remove skin irritants from the surface and even out skin tone,On-the-go and ready-to-use serum
Brand: Beauty Guru
Assembled Product Height: 4.33 in
Assembled Product Width: 1.22 in
Assembled Product Length: 1.22 in
Travel Size: yes
Manufacturer: GURUNANDA LLC
SKU: 25548901