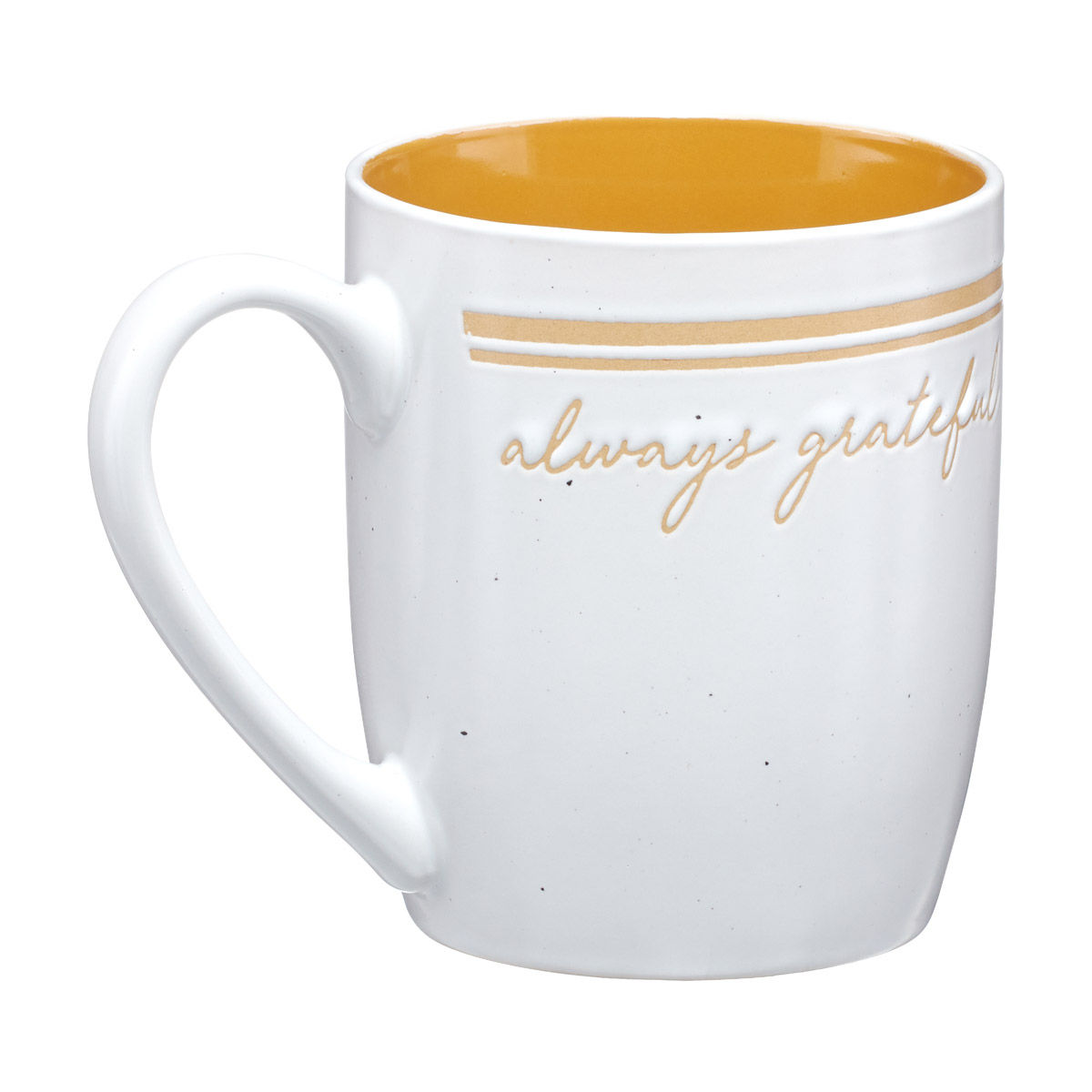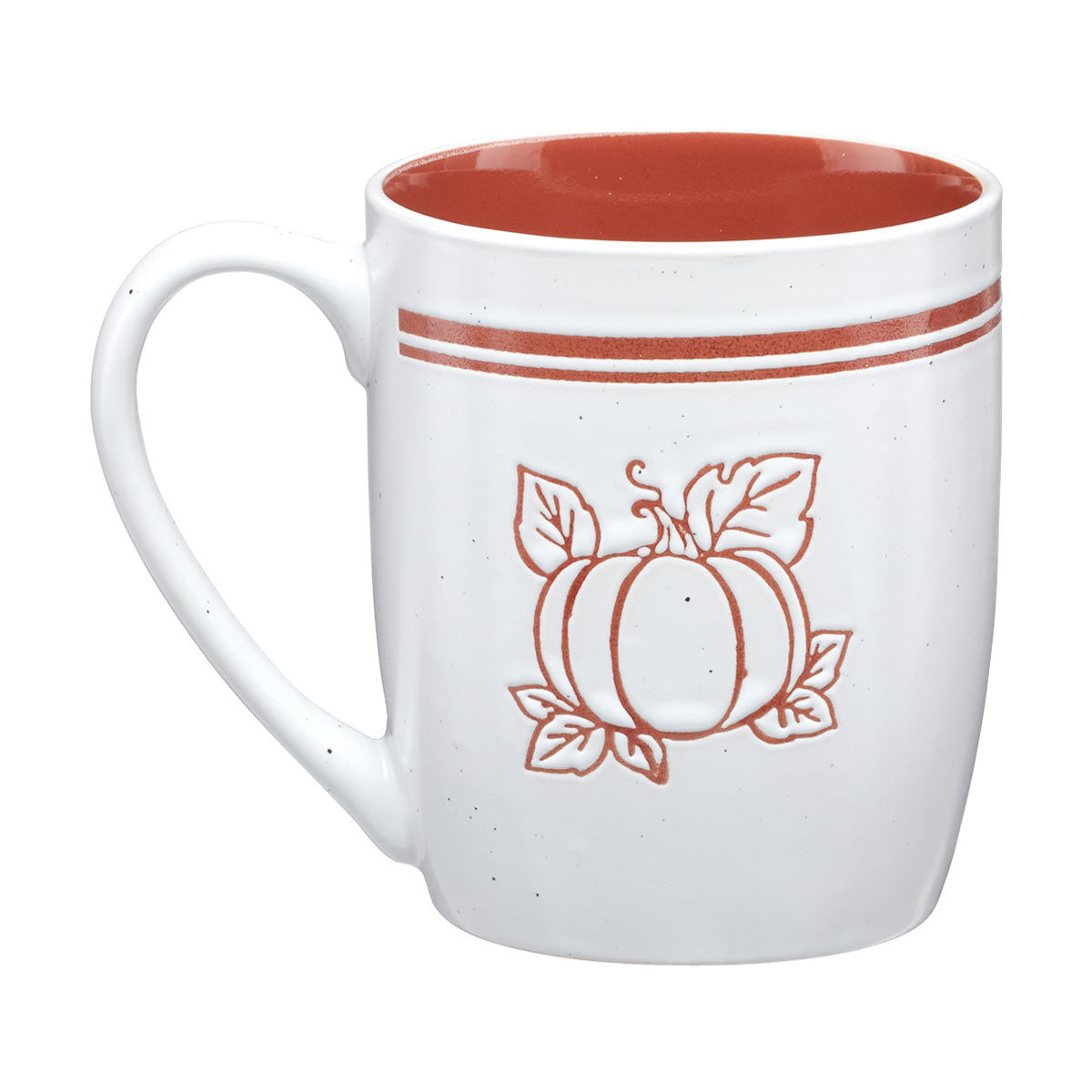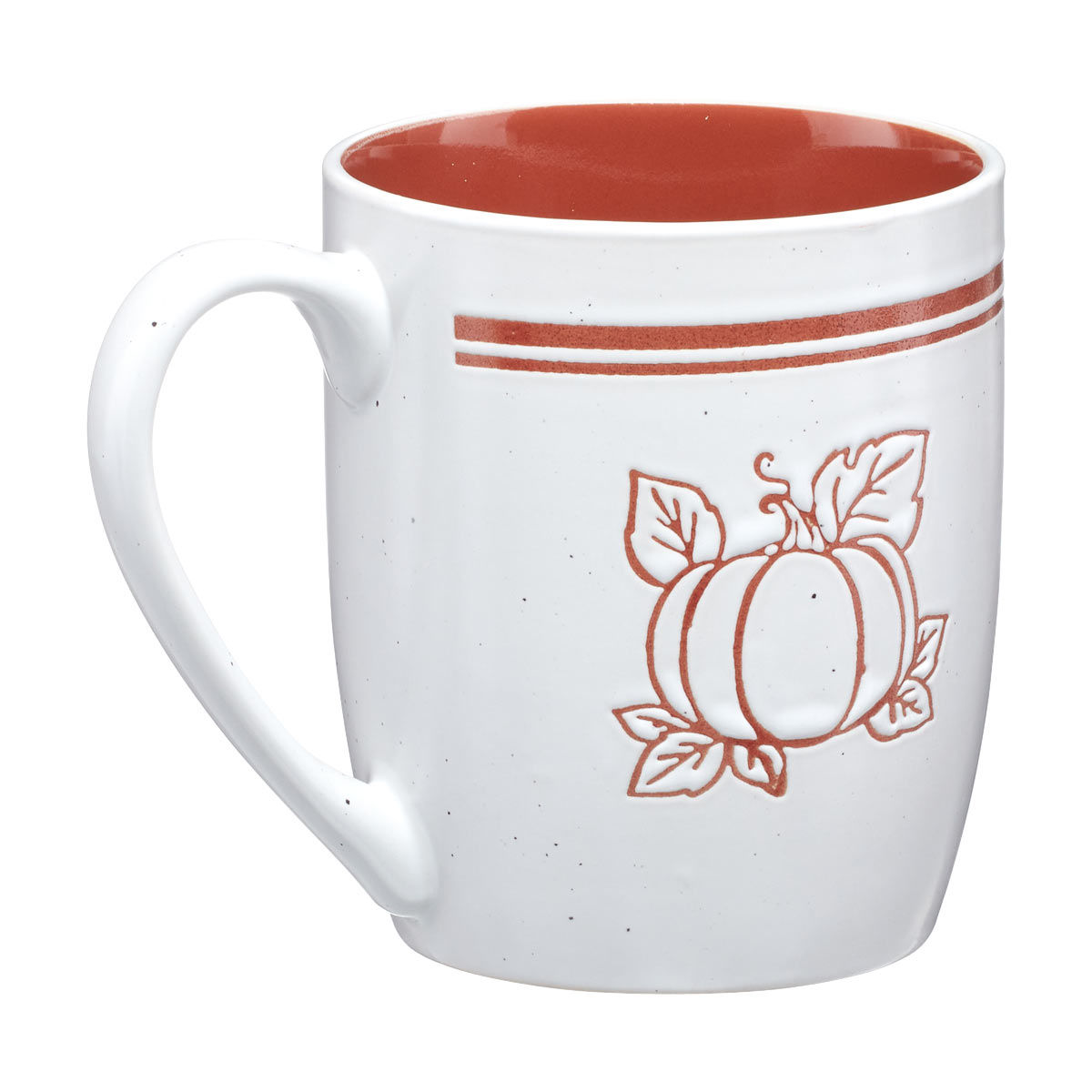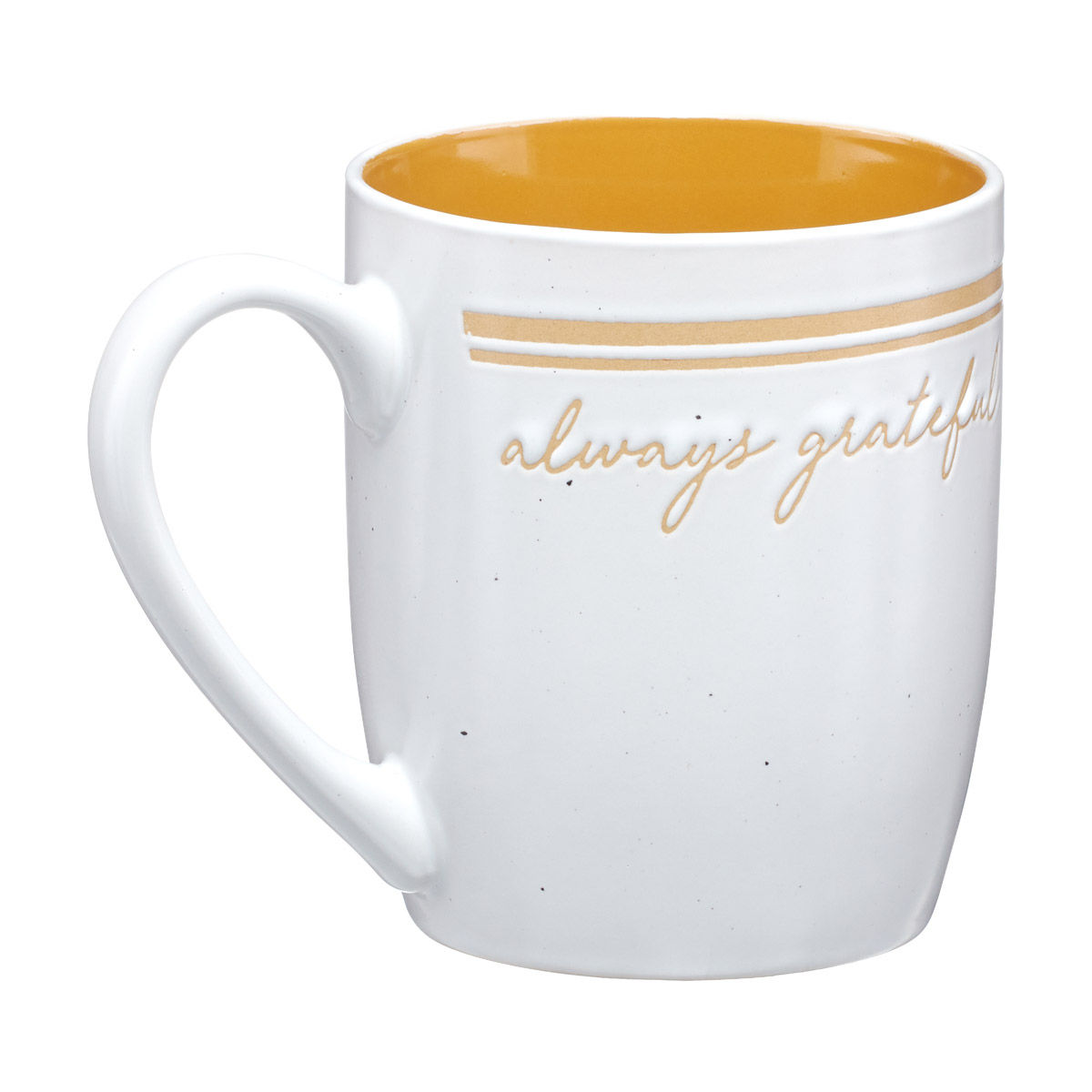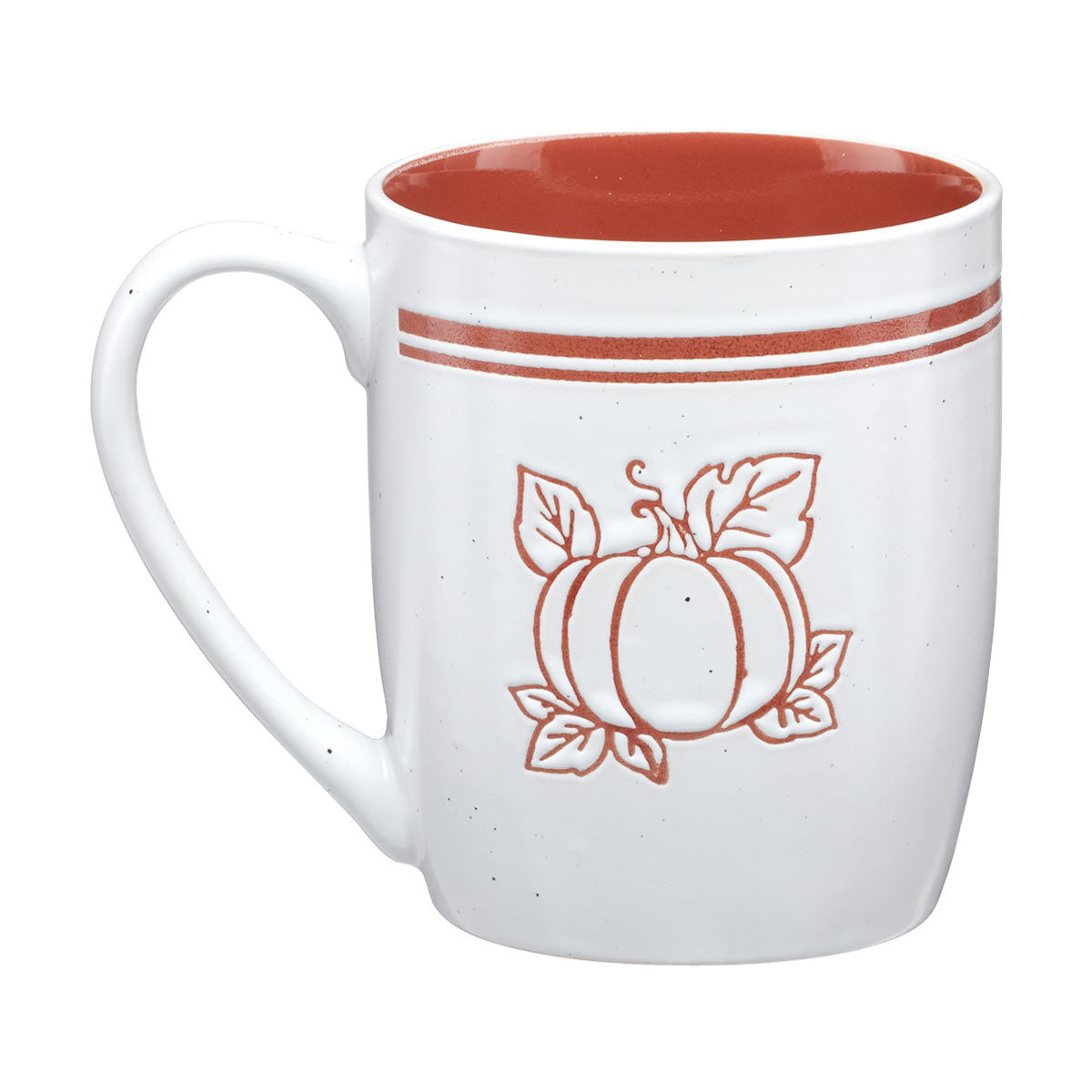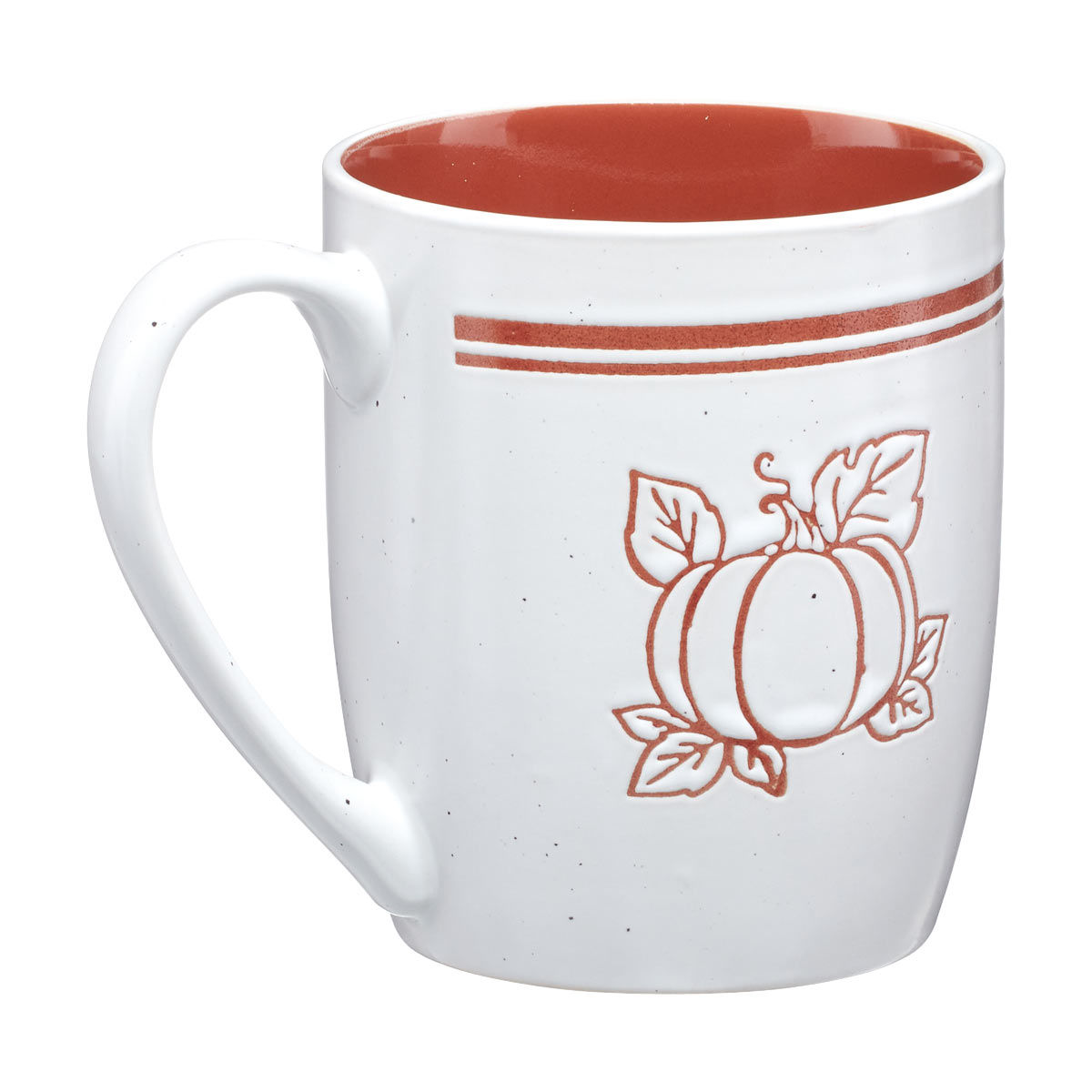 Ceramic 'Always Grateful' Embossed Coffee Mug, 16 oz.
Highlights
A simple yet sophisticated coffee mug
Made of high-quality ceramic
Dishwasher and microwave safe
Available in multiple colors; each sold separately
Description
Express yourself with this beautiful 'Always Grateful' coffee mug. An elegant colorful stripe runs through the predominantly white mug. Made of ceramic, this mug is dishwasher and microwave safe. Available in multiple fall styles; each sold separately.
Specifications
Color: White,Yellow
Finish: Glossy
Portable: yes
Assembly Required: no
Instructions: Handle with Care
Form: Solid
Recommended Surfaces: Wood, Glass, Vinyl
Pattern: Embossed
Material: Ceramic
Count: 1
Capacity: 16 oz.
Refillable: yes
Manufacturer: MADISON HOME INTERNATOINAL LLC
SKU: 28887301