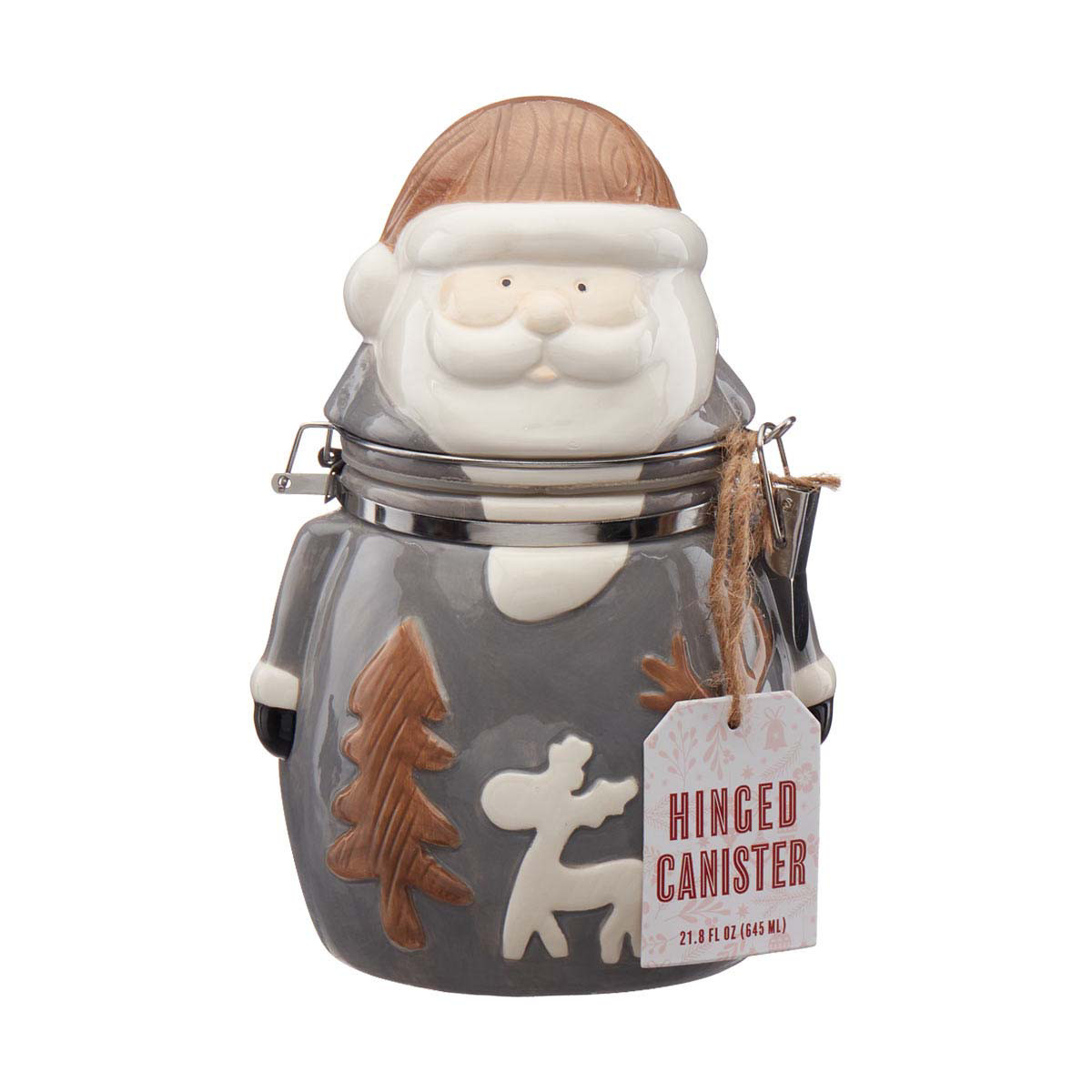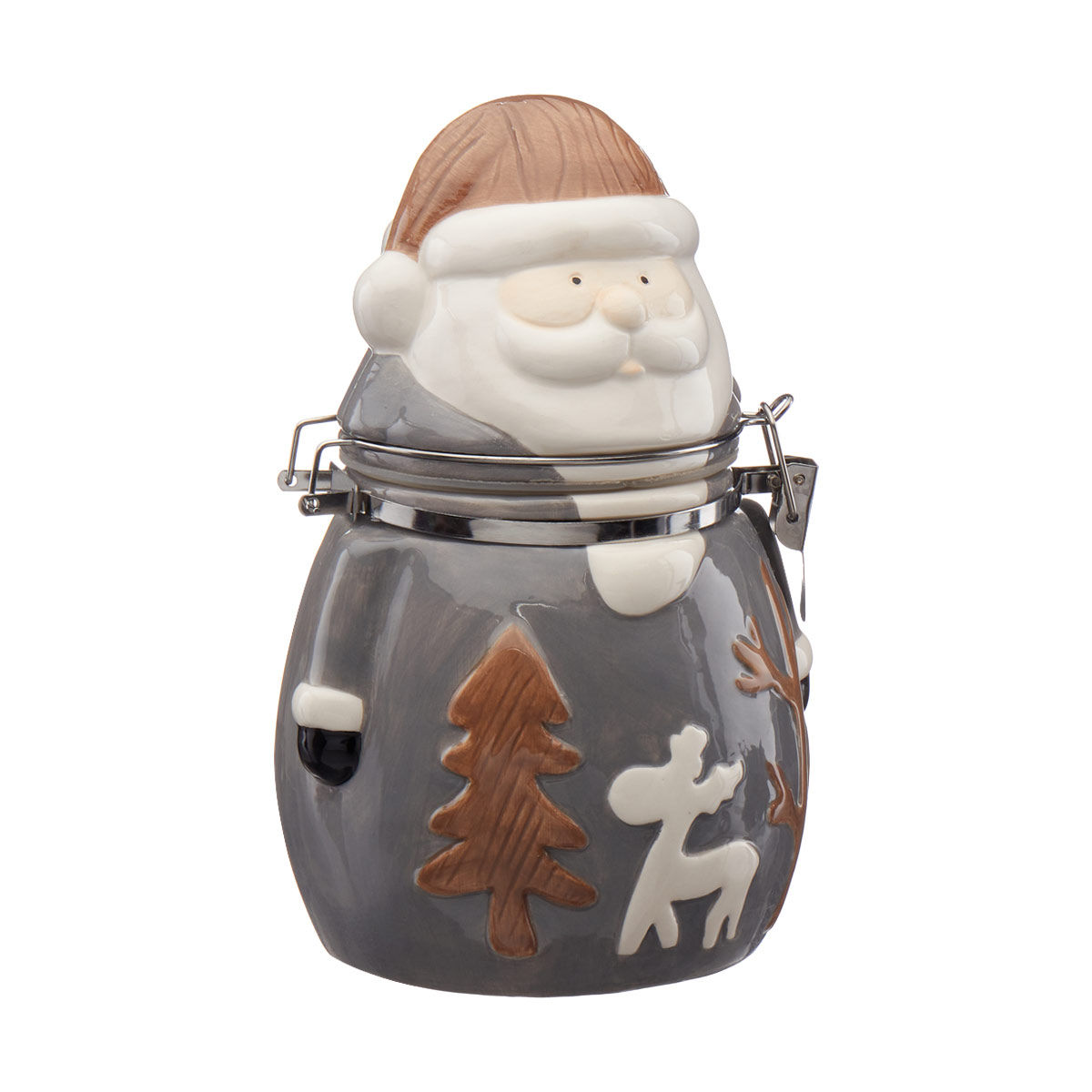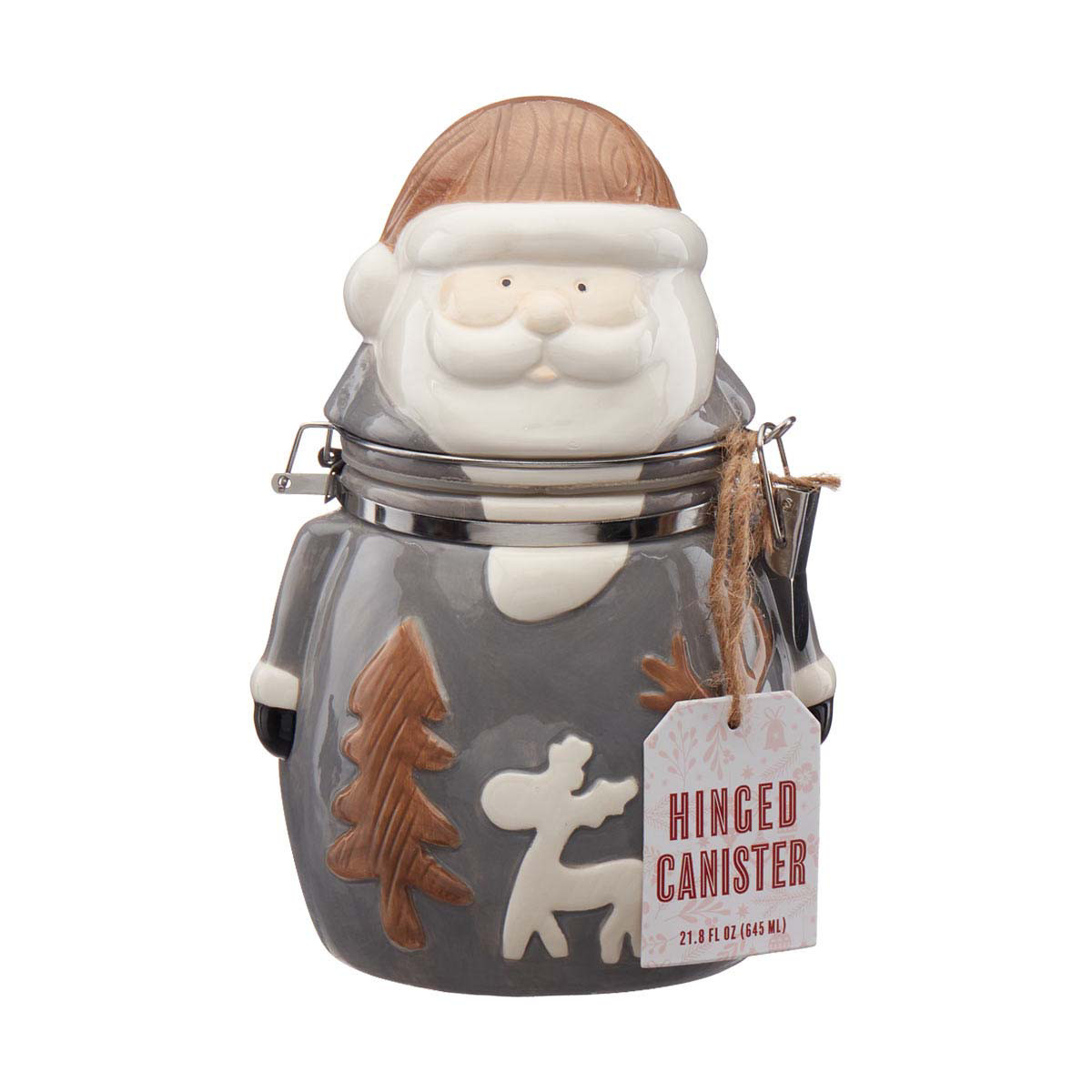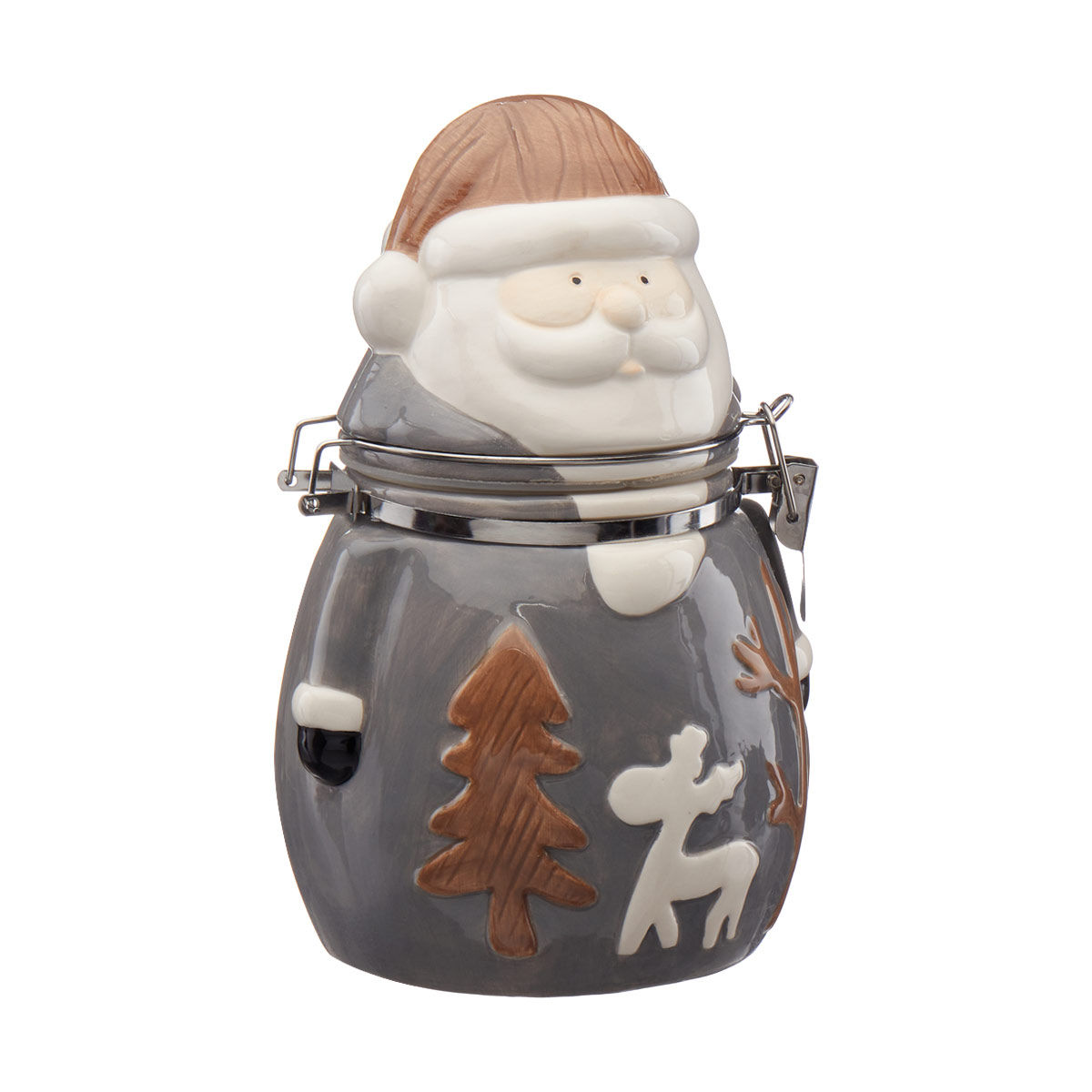 Ceramic Santa Hinged Canister, 21.8 fl. oz.
Highlights
Add fun and charm to your Christmas kitchen decor
Made of ceramic, this canister is perfect for storing holiday cookies, treats and more
This not-so-traditional Santa comes in gray and white with pretty reindeer and Christmas tree cutouts
Description
Add charm and fun to your festive décor with Ceramic Santa Hinged Canister. The hinged canister has a locking metal ring with a seal that keeps contents airtight and fresh. It's a great way to store your favorite Christmas treats and looks great on your Christmas dining table.
Specifications
Biodegradable: yes
Color: Multi-color
Size: 21.8 fl. oz.
Finish: Glossy
Form: Solid
Recommended Surfaces: Wood, Glass, Marble
Pattern: Solid
Release Date: 2023-09-25T17:16:06.553Z
Material: Ceramic, Steel
Count: 1
Capacity: 21.8 fl. oz.
Refillable: no
Flammable: no
Combustible: no
Manufacturer: HOME ESSENTIALS & BEYOND INC
Human Consumption: no
SKU: 29437301