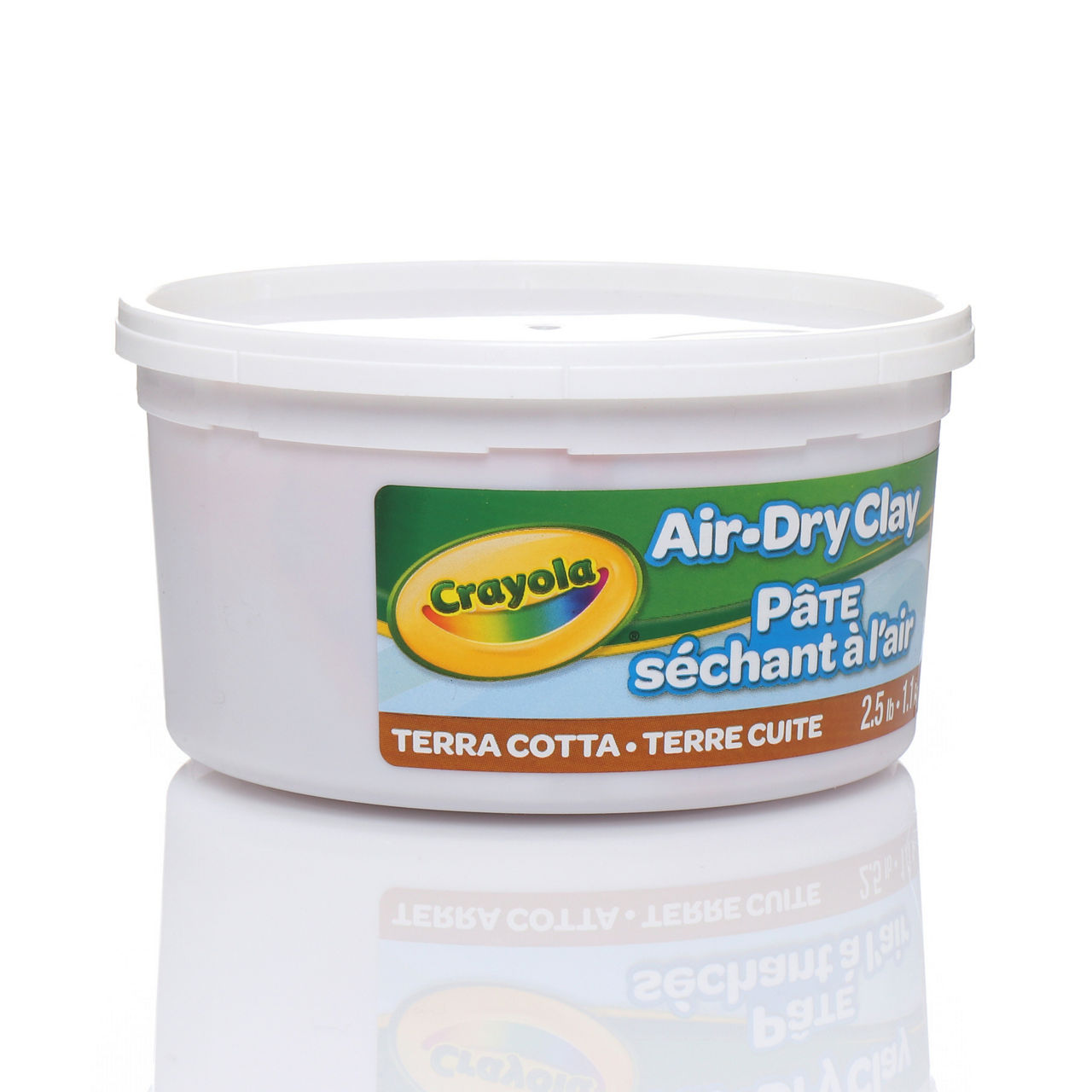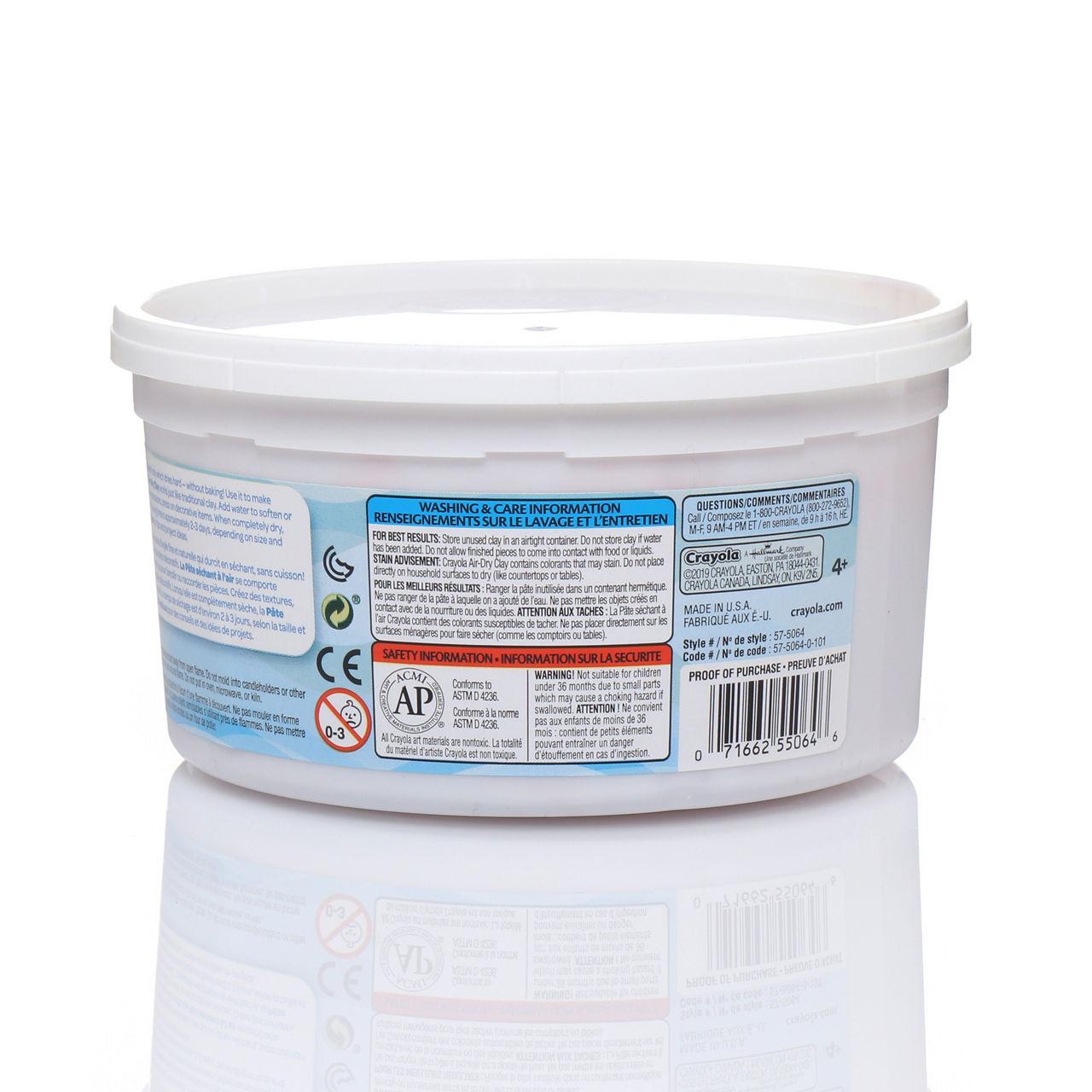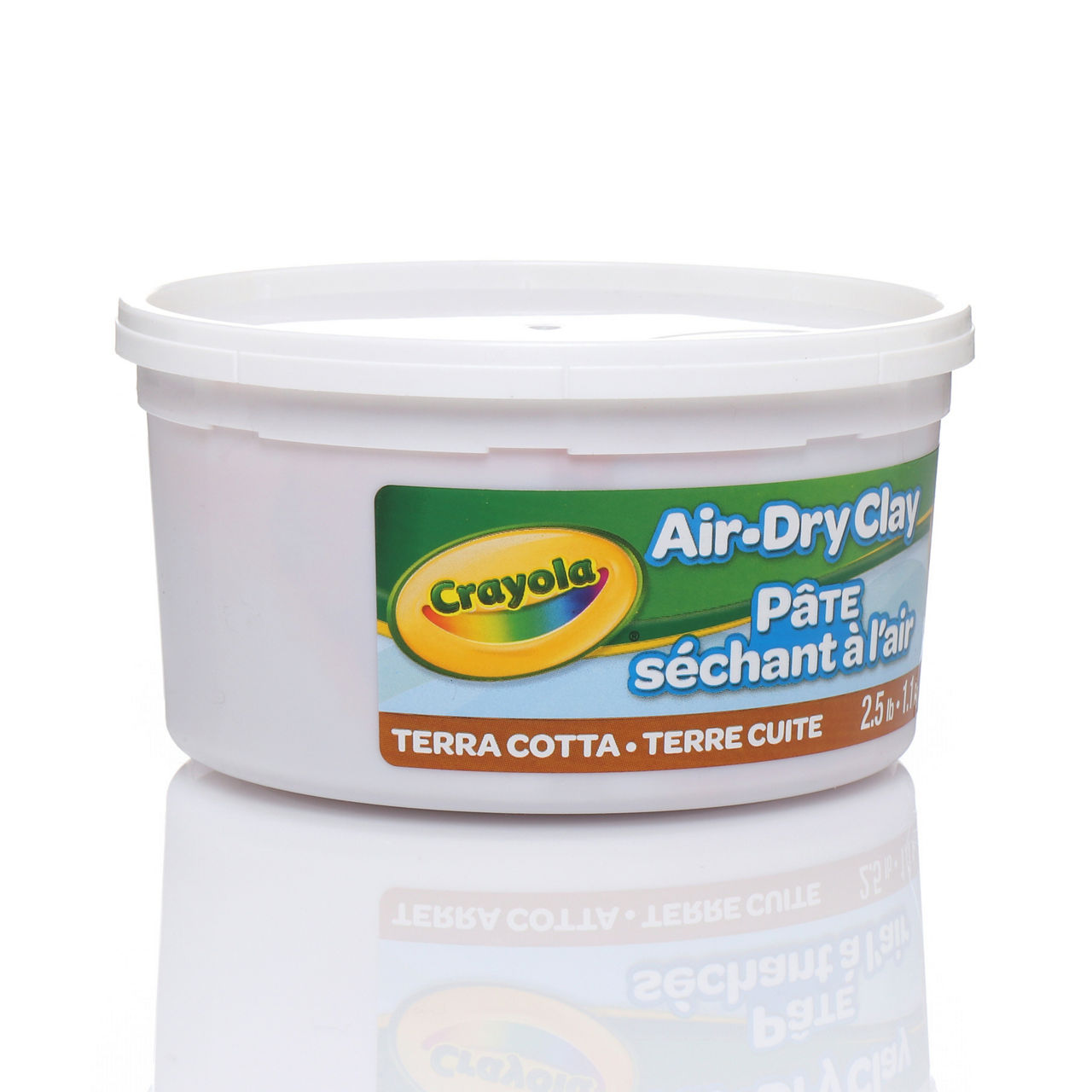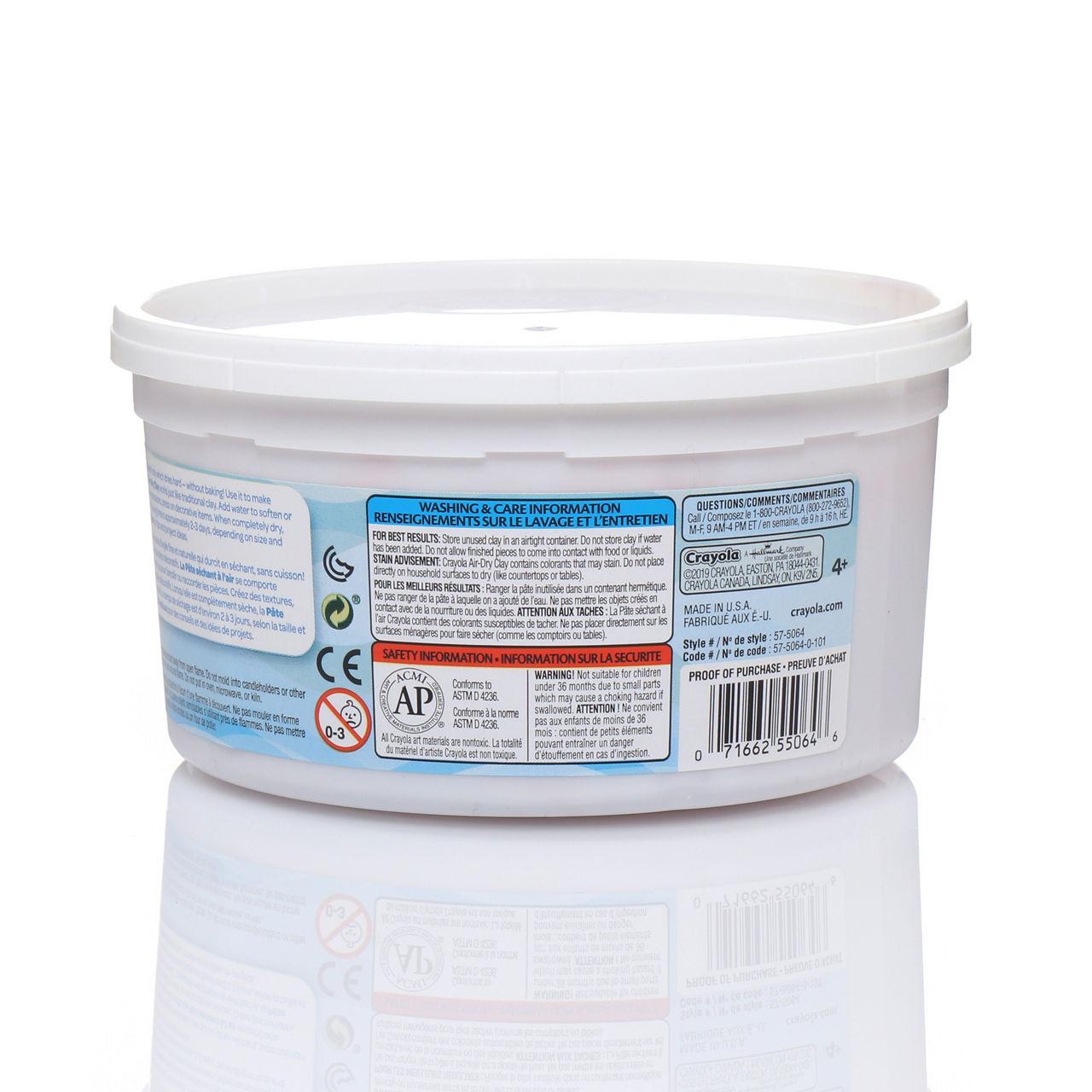 Crayola Air Dry Clay, Terra Cotta, 2.5lb
Highlights
CRAFT CLAY FOR KIDS: Features 2.5lbs of Terra Cotta Clay in a re-sealable container.
NO OVEN NEEDED: Clay air dries to a hard solid, no kiln or oven needed.
NATURAL CLAY: Natural clay is soft and easy for small hands to mold.
SAFE & NONTOXIC: Safe and nontoxic, ages 3 & up.
Description
Crayola Air Dry Clay allows your budding artist to create fun and imaginative shapes with ease. This soft modeling material can be reused or air dried to preserve your creation. No baking is ever required! Smoother and less sticky than traditional clay, this Crayola modeling clay is perfect for little hands. You can even soften the clay with water if needed, allowing kids to enjoy hours of making and re-making favorite creations. Once your child is finished creating, the air dried clay is easy to paint. Makes a great kids craft activity for groups! Ideal for ages 3 and up.
Specifications
Color: Terra Cotta
Brand: Crayola
Manufacturer: Crayola
SKU: 26712301