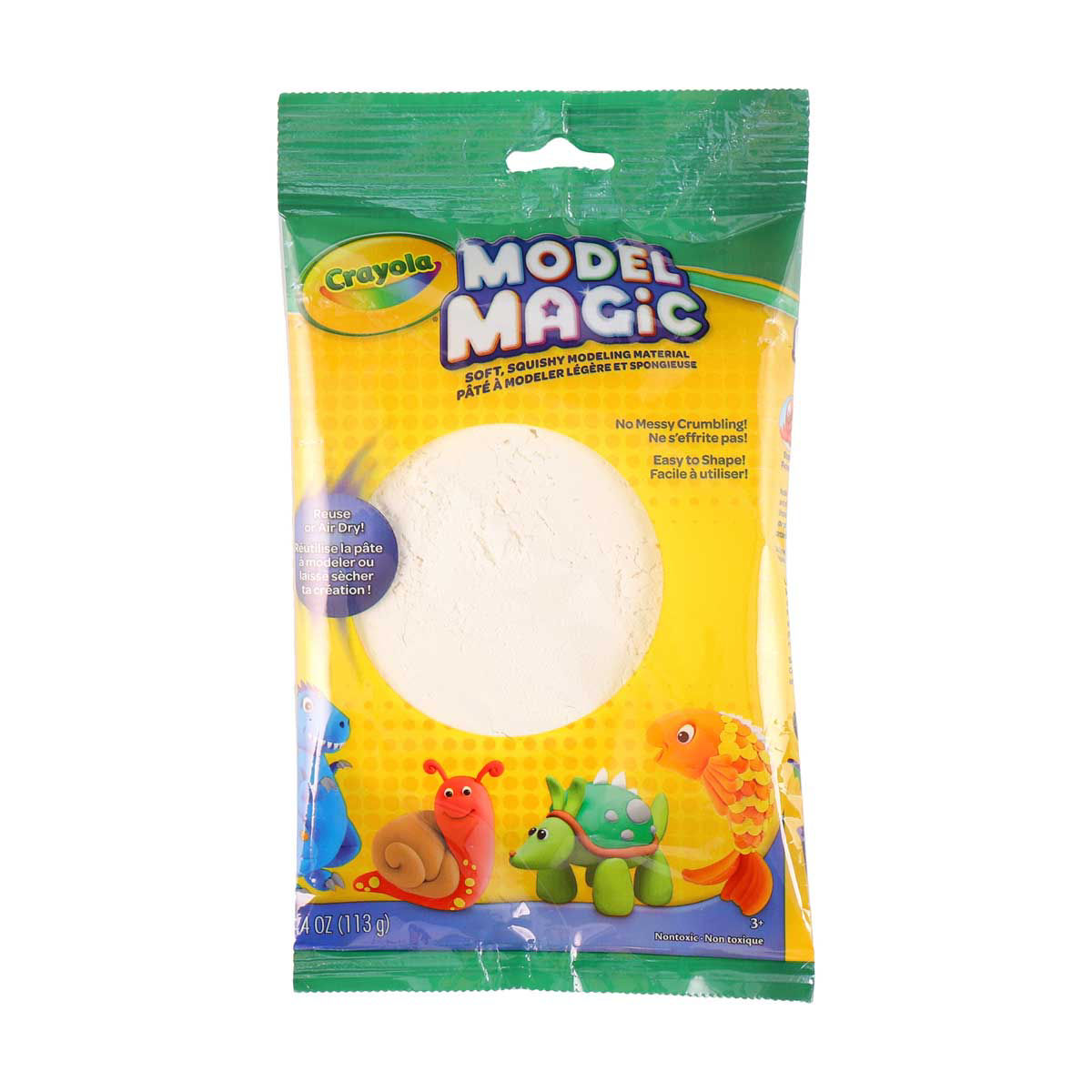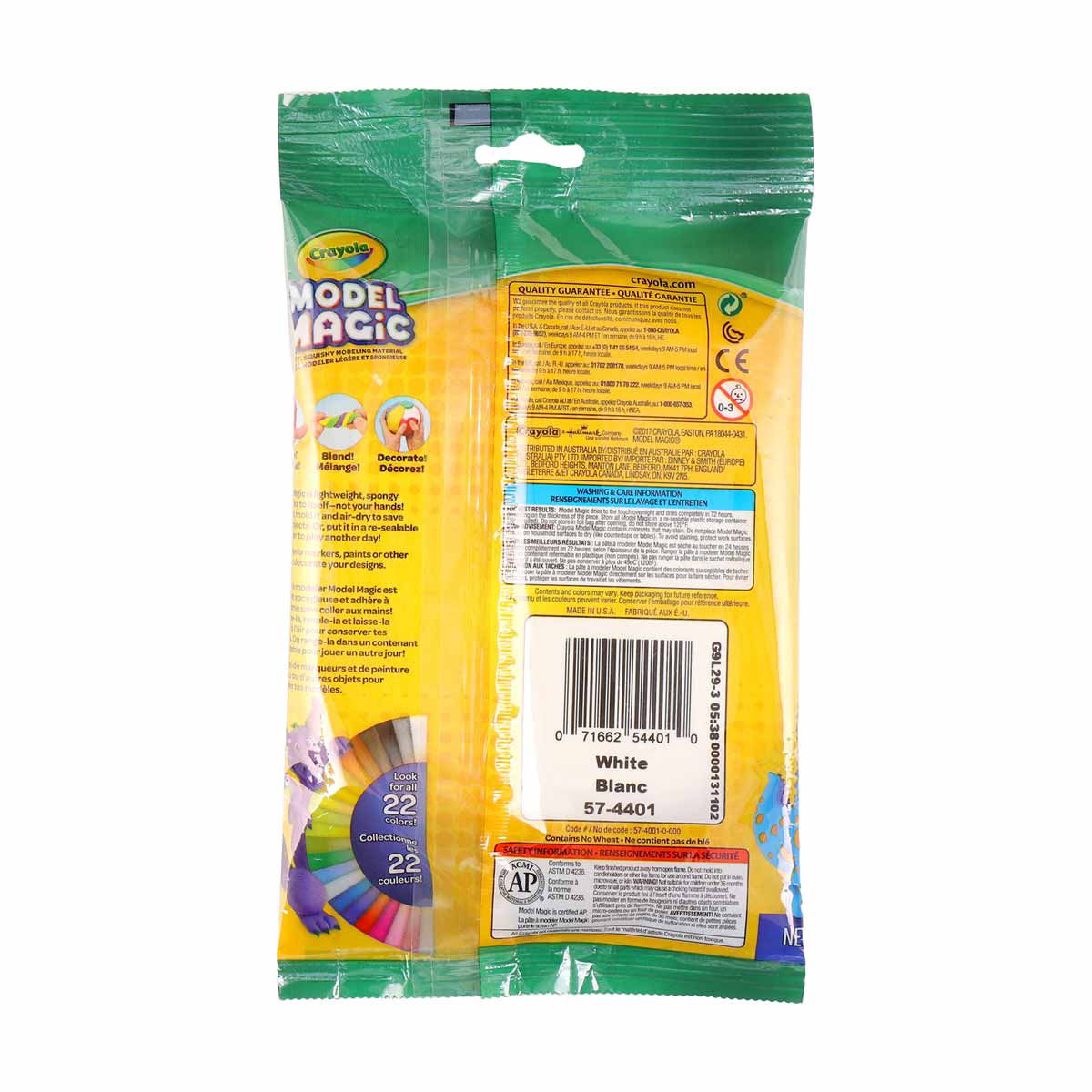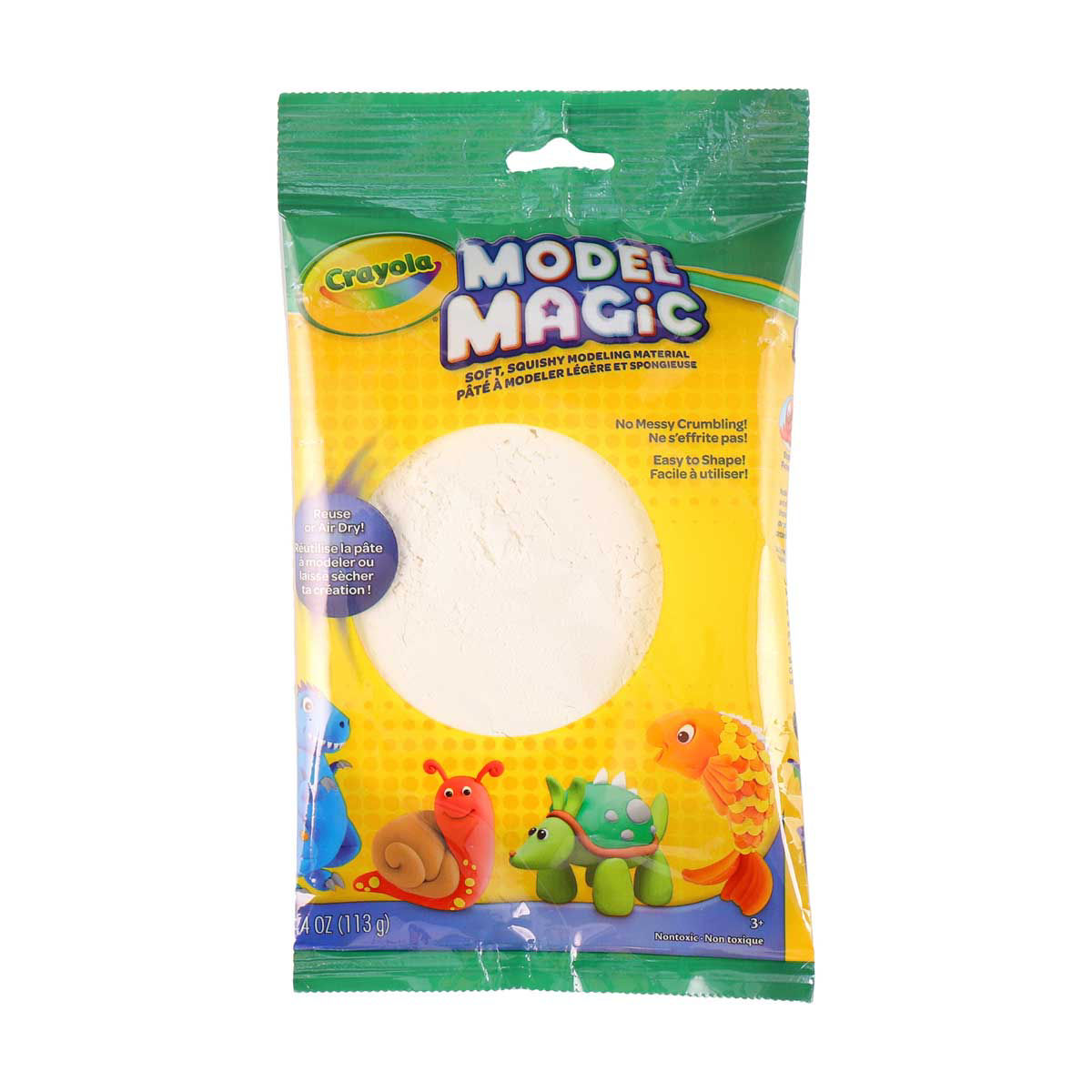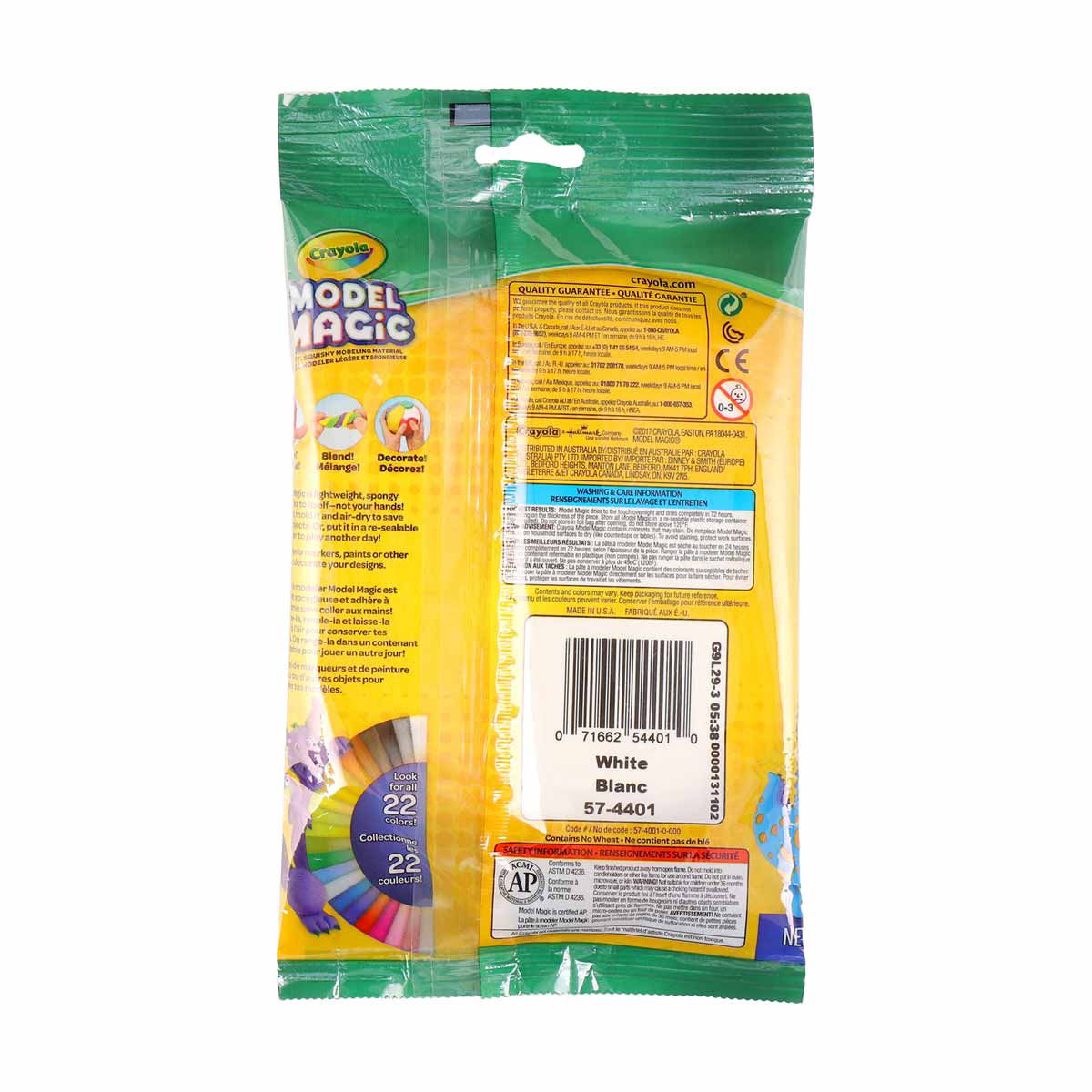 Crayola Model Magic, White, 4oz
Highlights
CRAYOLA MODEL MAGIC: Features 4oz of White Model Magic.
SIMPLE ARTS & CRAFTS: Get kids inspired to create every day with an easy-to-use modeling material.
SAVE OR REUSE: You can save your creations by letting them air dry, or reuse Model Magic anytime when you store it in an airtight container. Single packs make it easy to save unused modeling material.
MODELING CLAY ALTERNATIVE: This simple modeling material dries lightweight and is best for beginner sculptors.
Description
Add a new dimension to creative art projects with Crayola Model Magic in White! Model Magic is a soft, easy-to-use modeling material that lets you and your kids create colorful, keepable art. Plus, it's great to have on hand for slime supplies. Use this 4oz package to bring your daydreams to life! Unlike traditional modeling clay, which can be tricky for young artists to use, Model Magic is designed for ease of use. It usually air-dries within 24 hours. When dry, Model Magic is lightweight and flexible. It makes a great craft activity for kids. It is safe and nontoxic, ideal for ages 3 and up.
Specifications
Key Features: SAFE AND NONTOXIC: Gift for kids, ages 3 & up.,Model Magic in 4oz Pack,Reusable Modeling Material,Air Dry to Save Creations,Great for Everyday Crafts
Color: White
Brand: Crayola
Release Date: 2023-09-25T17:16:06.553Z
Manufacturer: Crayola
SKU: 26710601