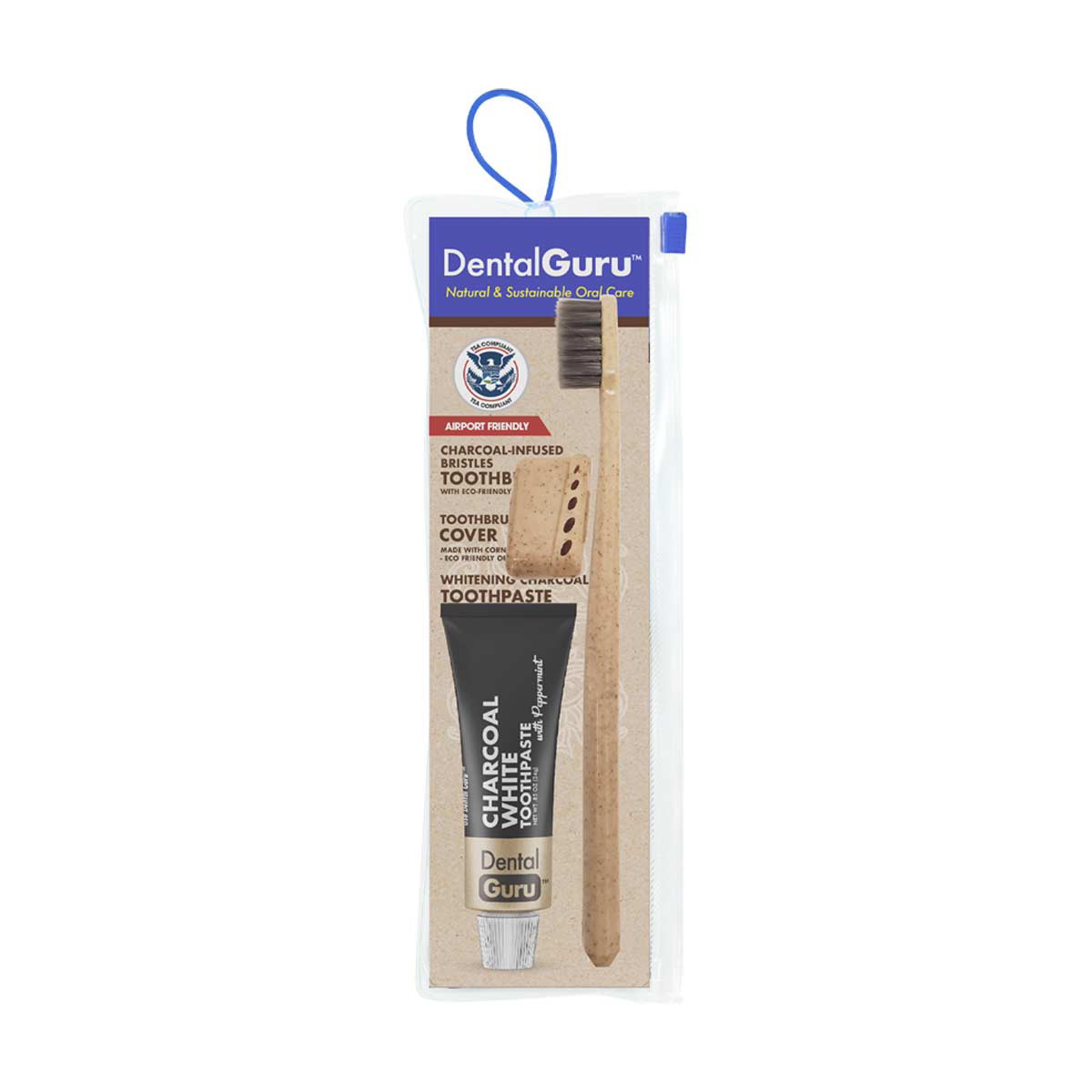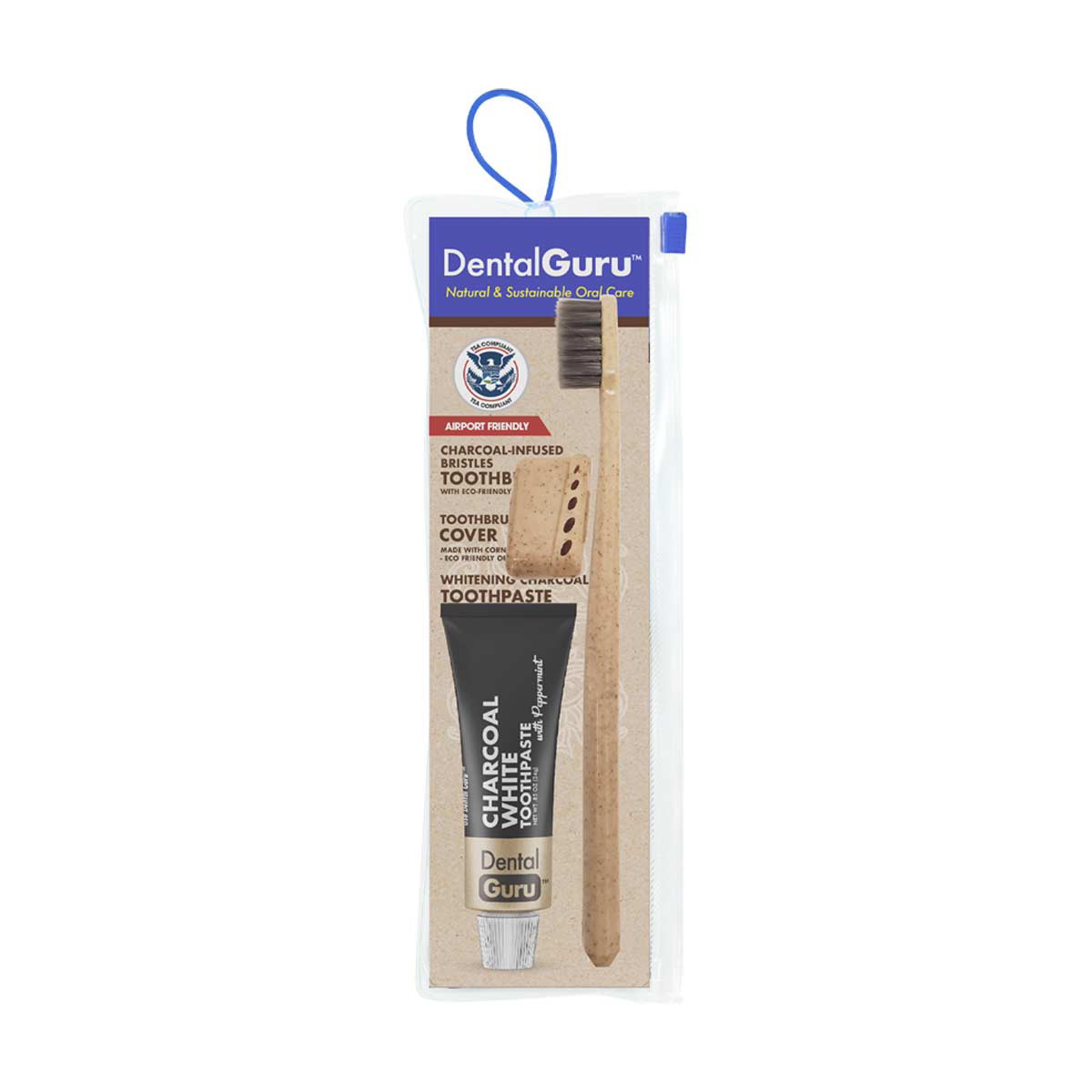 Dental Guru Charcoal Infused Travel Set for Oral Care
Highlights
Includes Toothbrush, Toothpaste and Toothbrush cover in a travel sized pouch.
Removes tough stains from teeth.
Helps with teeth whitening.
Easy on the gums.
Description
This travel set by Dental Guru includes a Dental Guru Charcoal Infused Soft Bristle Toothbrush, a toothbrush cover and Dental Guru Charcoal tooth paste in a pouch to make sure your teeth and gums are clean whenever you're on the go. <br>Dental Guru Charcoal Infused Toothbrushes are infused with activated carbon which combats tough and nasty stains resulting from coffee, tea, wine and more. Get rid of such stubborn stains with daily brushing. This environmentally friendly toothbrush has a biodegradable natural bamboo handle for a more eco-friendly and greener choice. Dental Guru makes cruelty-free products because it cares about not just the earth but also its living beings. <br>The Dental Guru Charcoal Toothpaste is made with finely ground activated charcoal that is specially formulated for everyday use. Unlike other charcoal oral care products, our toothpaste is formulated with manageable levels of finely ground activated charcoal making it a lot less abrasive, non-staining and easy to use. Plus, it is made with Peppermint Essential Oil for a fresh, clean taste and smell.
Specifications
Key Features: Bio-degradable bamboo handle,Charcoal-infused bristles,Removes tough stains from teeth,Soft Bristles Removes plaque, food debris, tartar,Built-in activated charcoal bristles, no need for messy carbon powder,Reduces bad breath,All you need for the best oral care when you travel
Brand: Dental Guru
Assembled Product Height: 10.04 in
Assembled Product Width: 0.94 in
Assembled Product Length: 3.07 in
Assembled Product Weight: 0.145 lb
Travel Size: yes
Material: Bamboo, Activated Charcoal
Flavor: Peppermint
Manufacturer: GURUNANDA LLC
SKU: 25551401