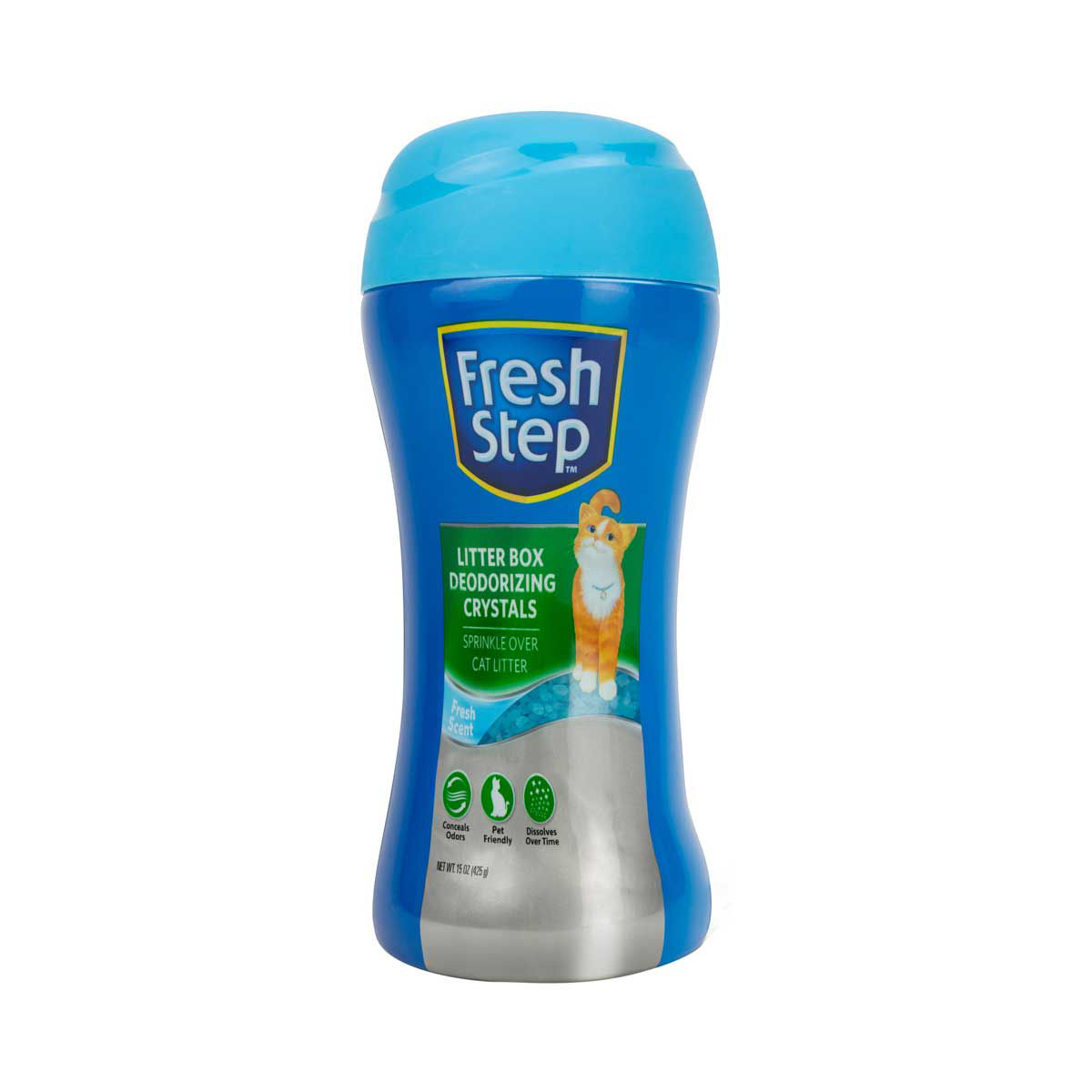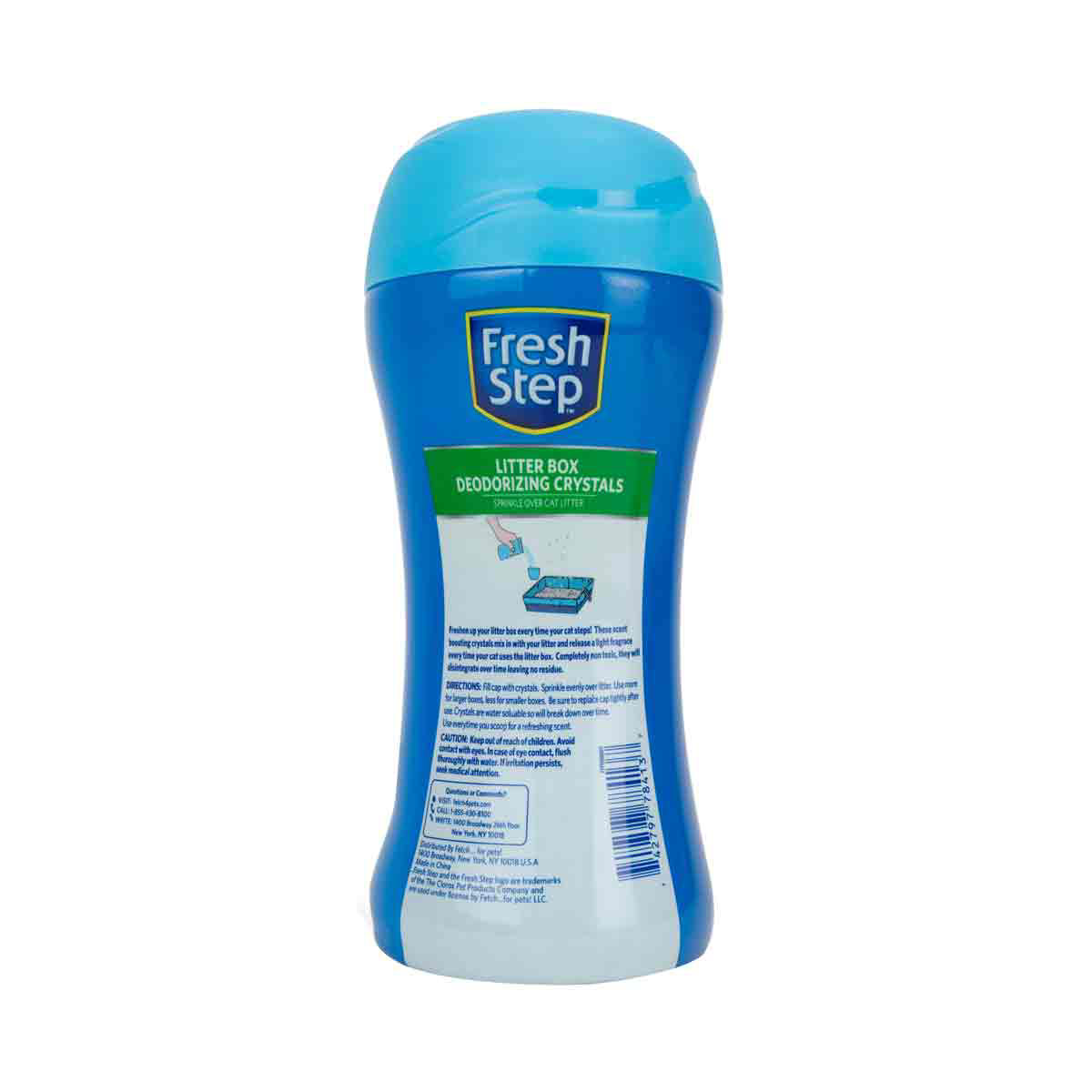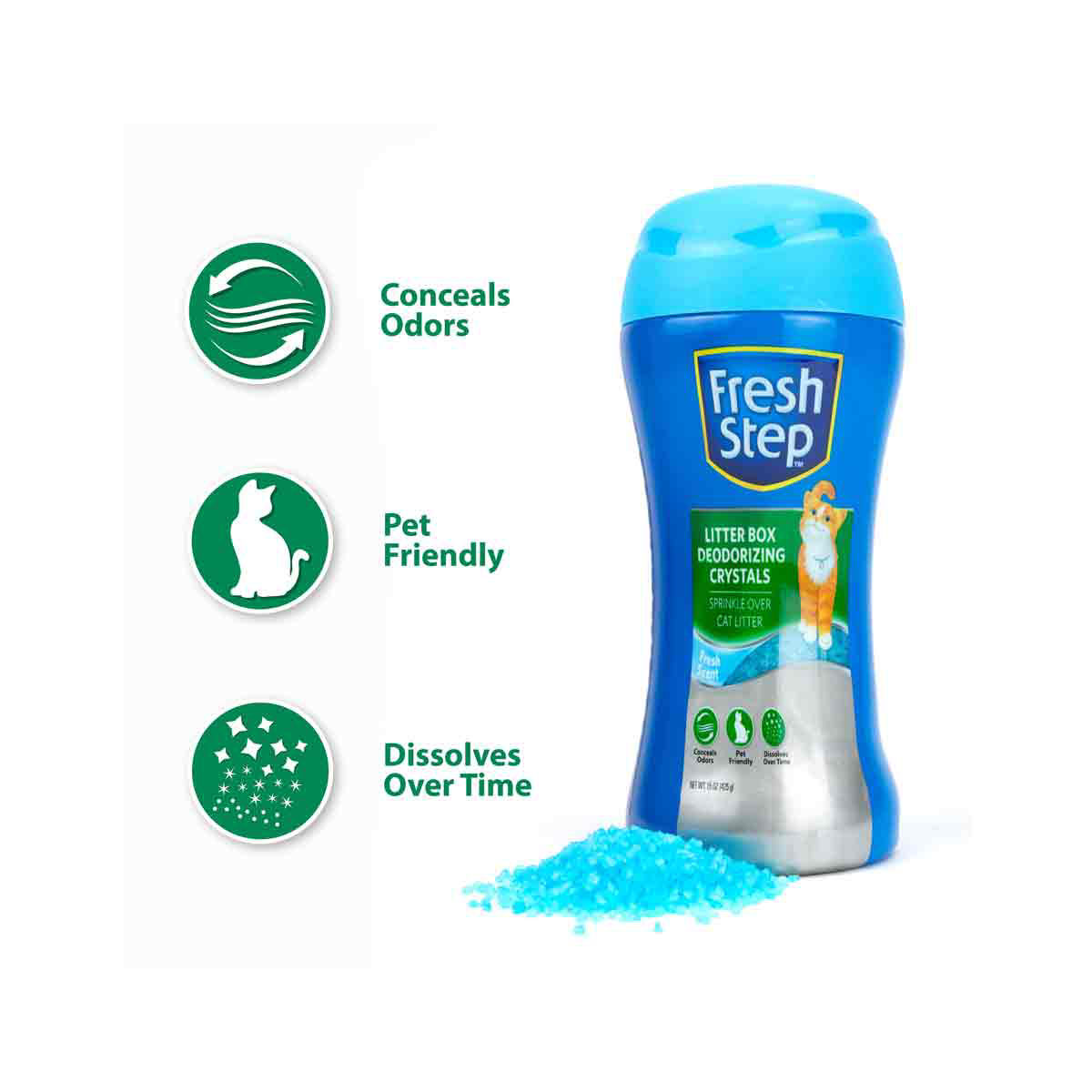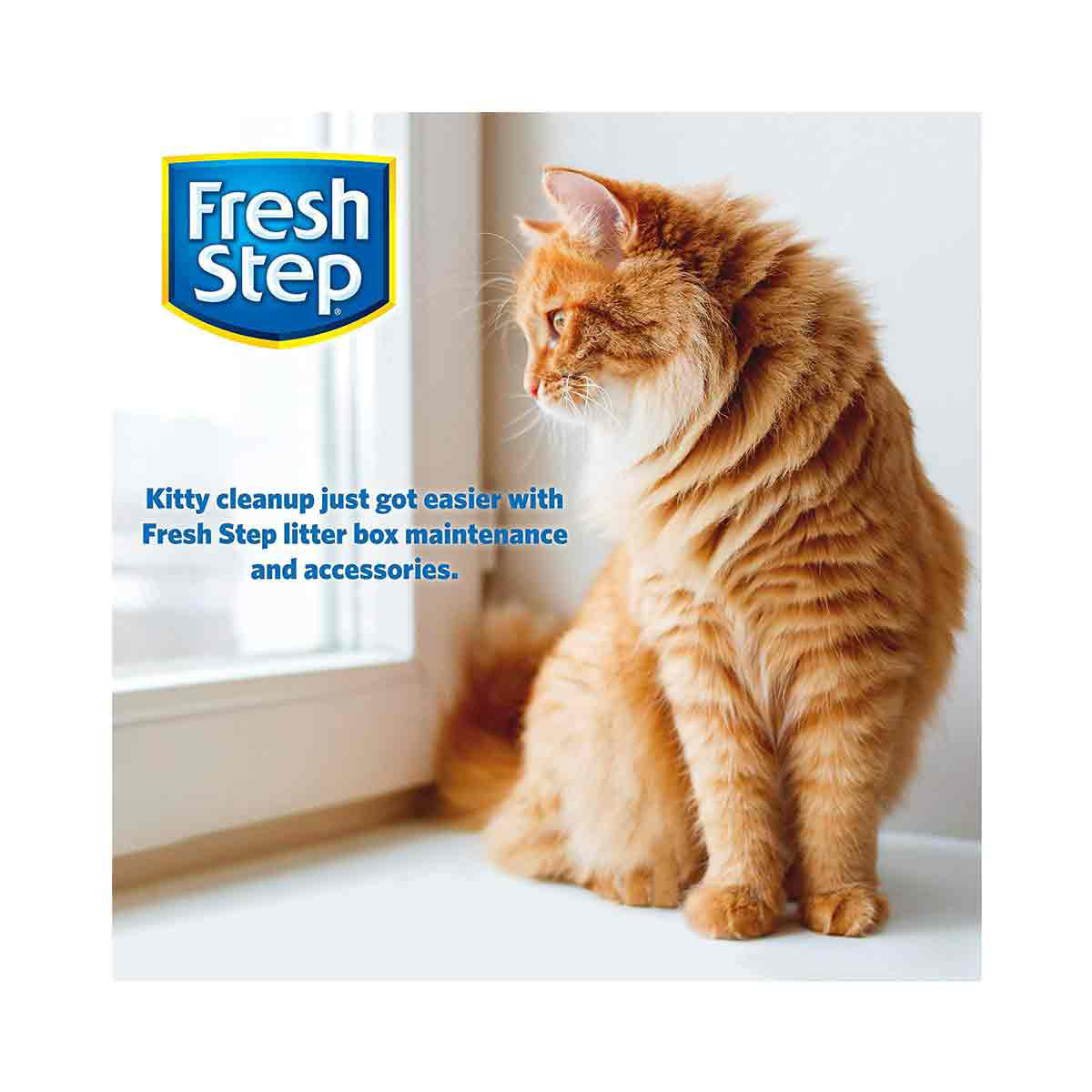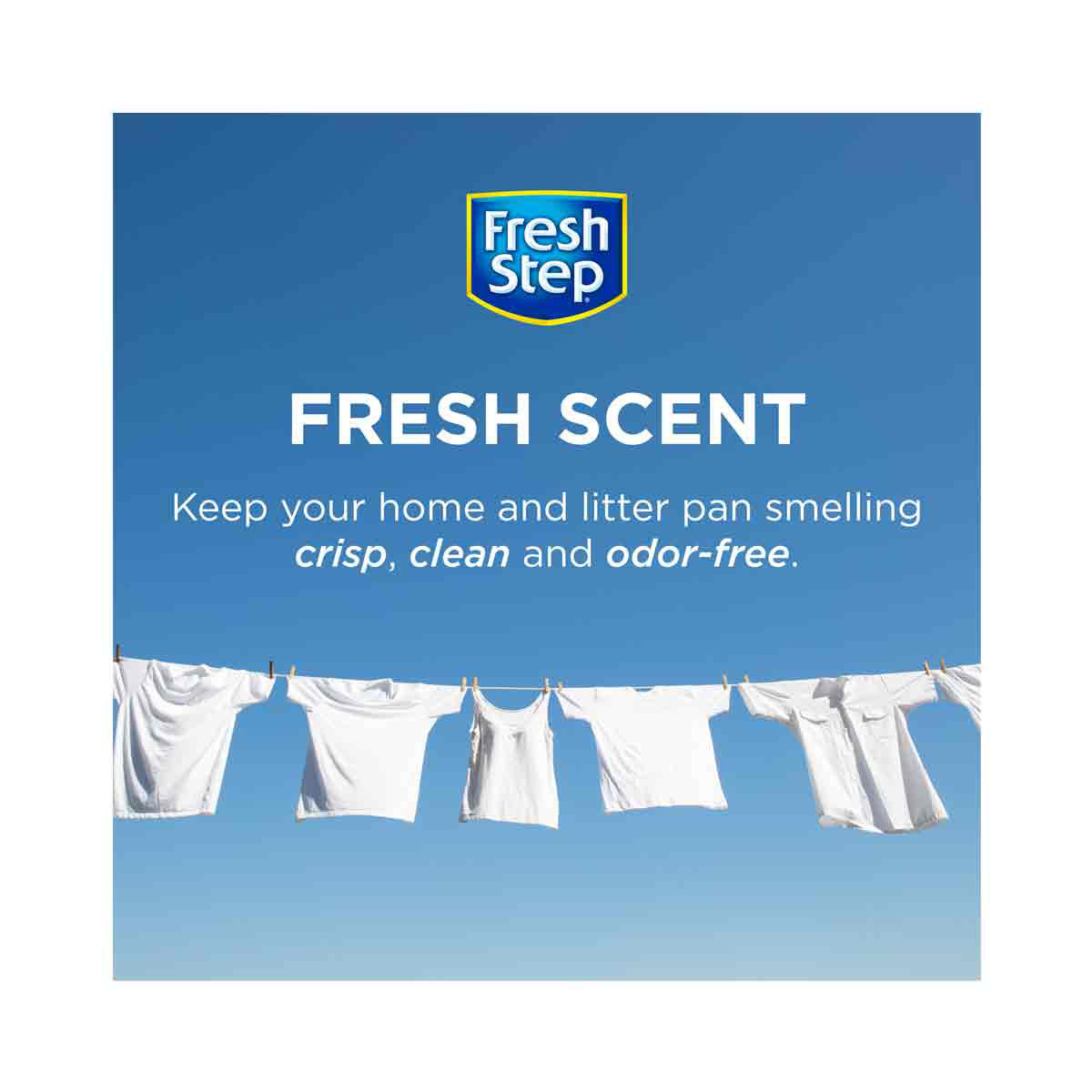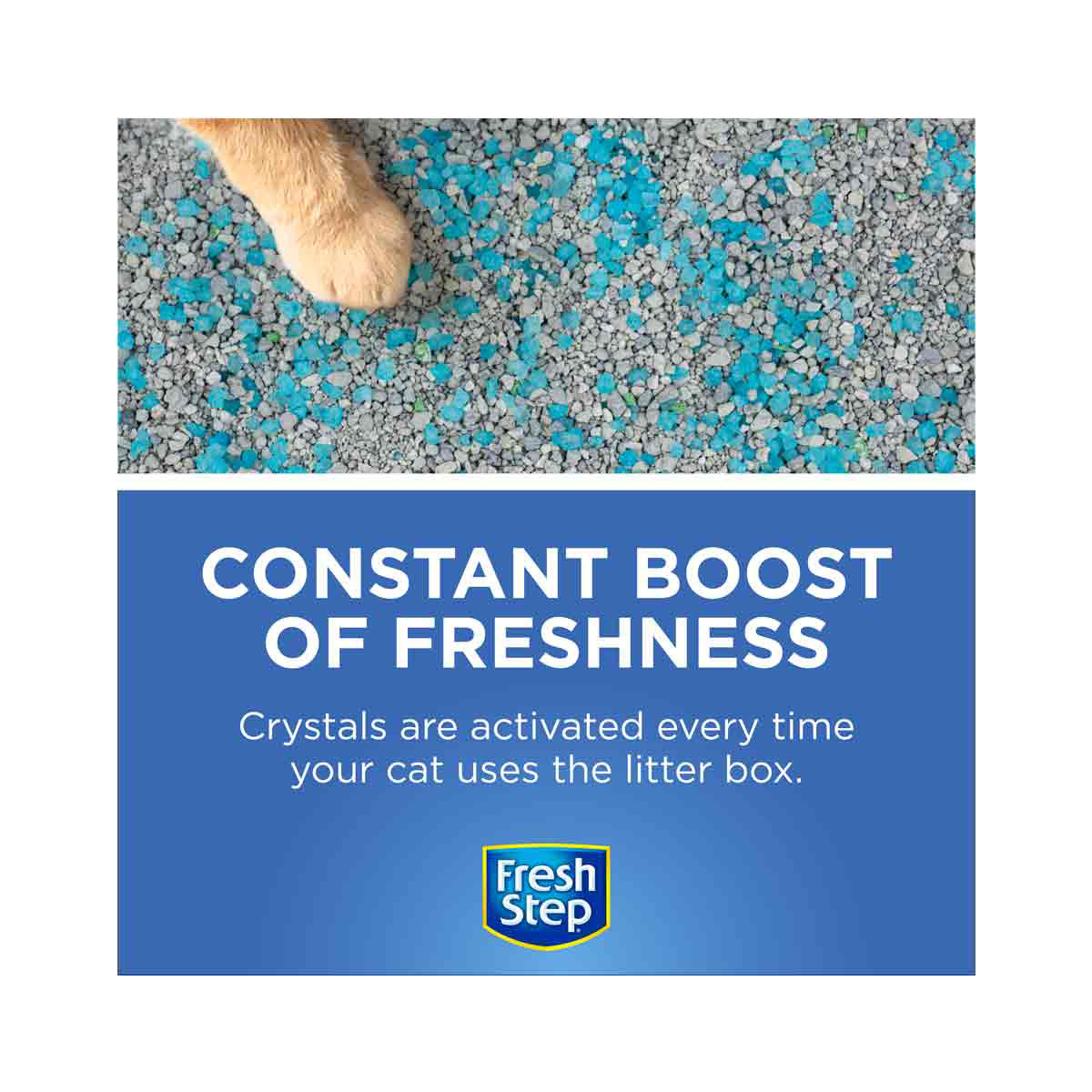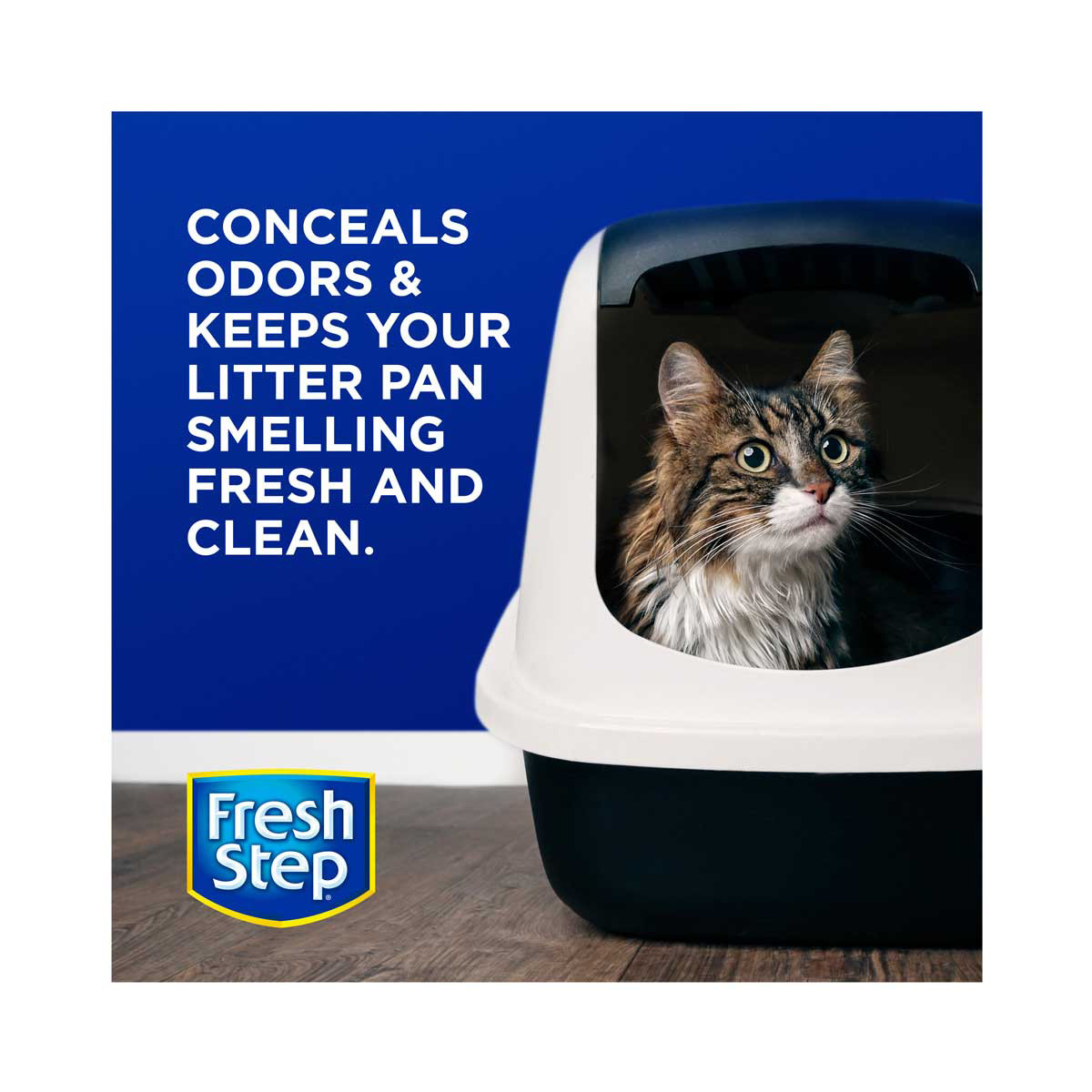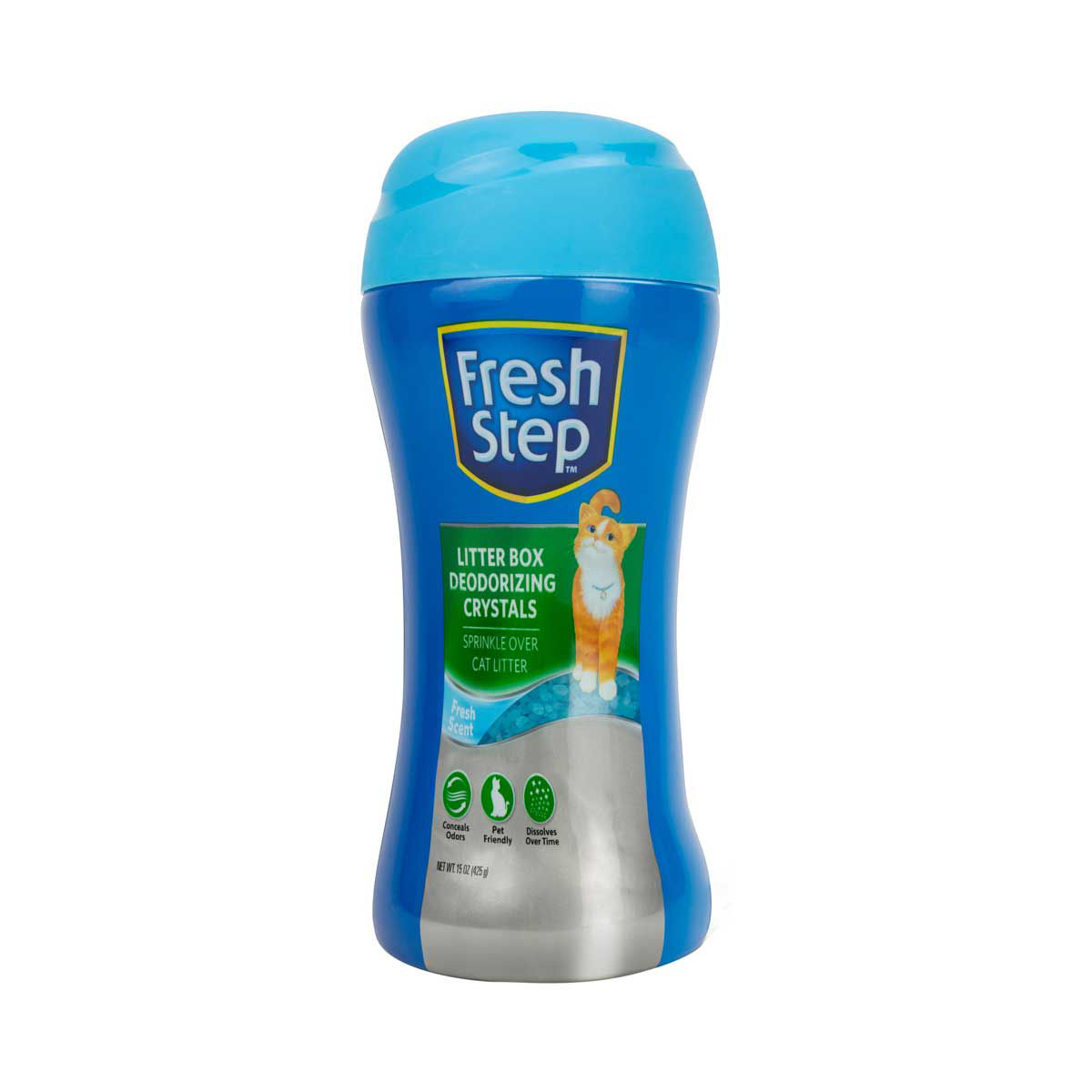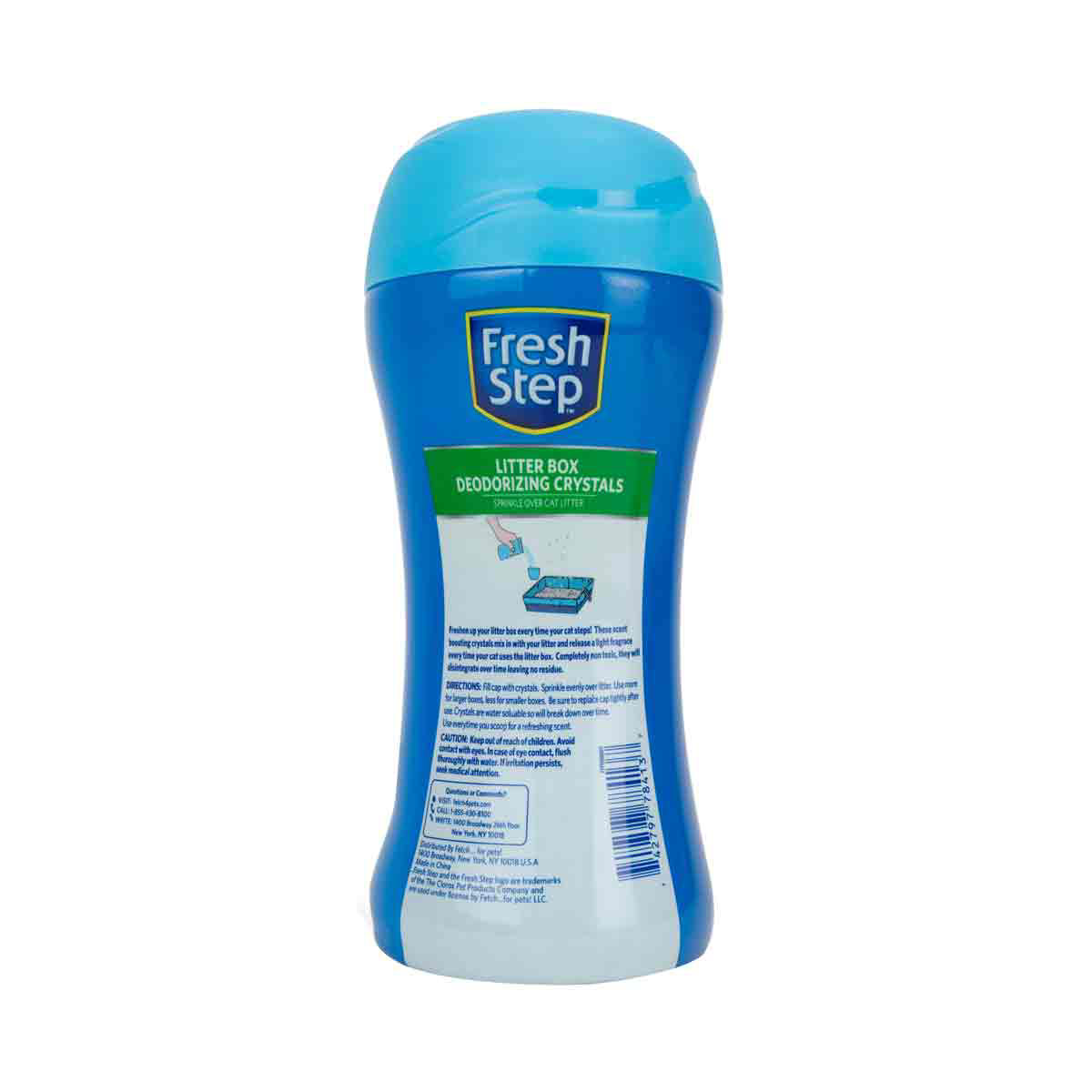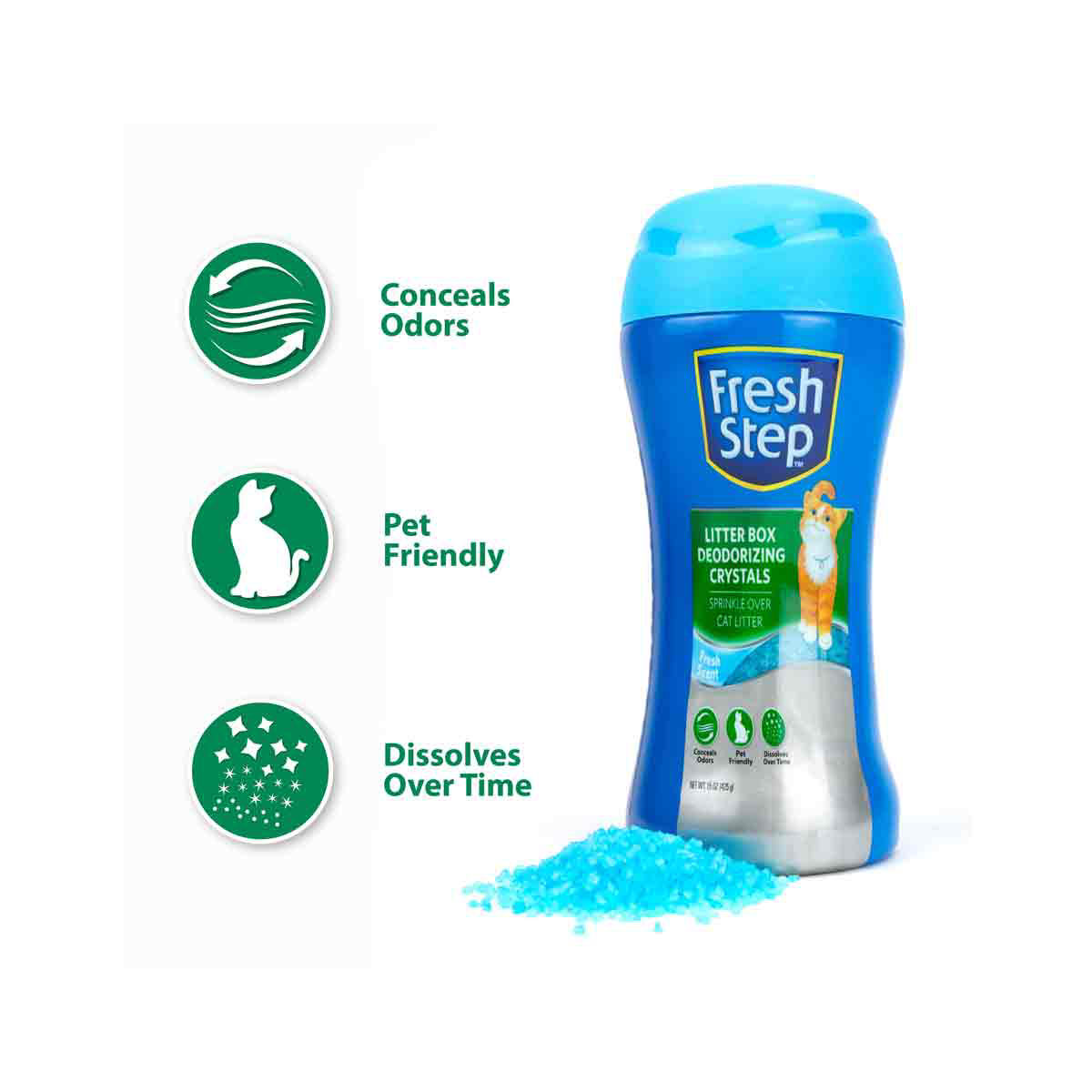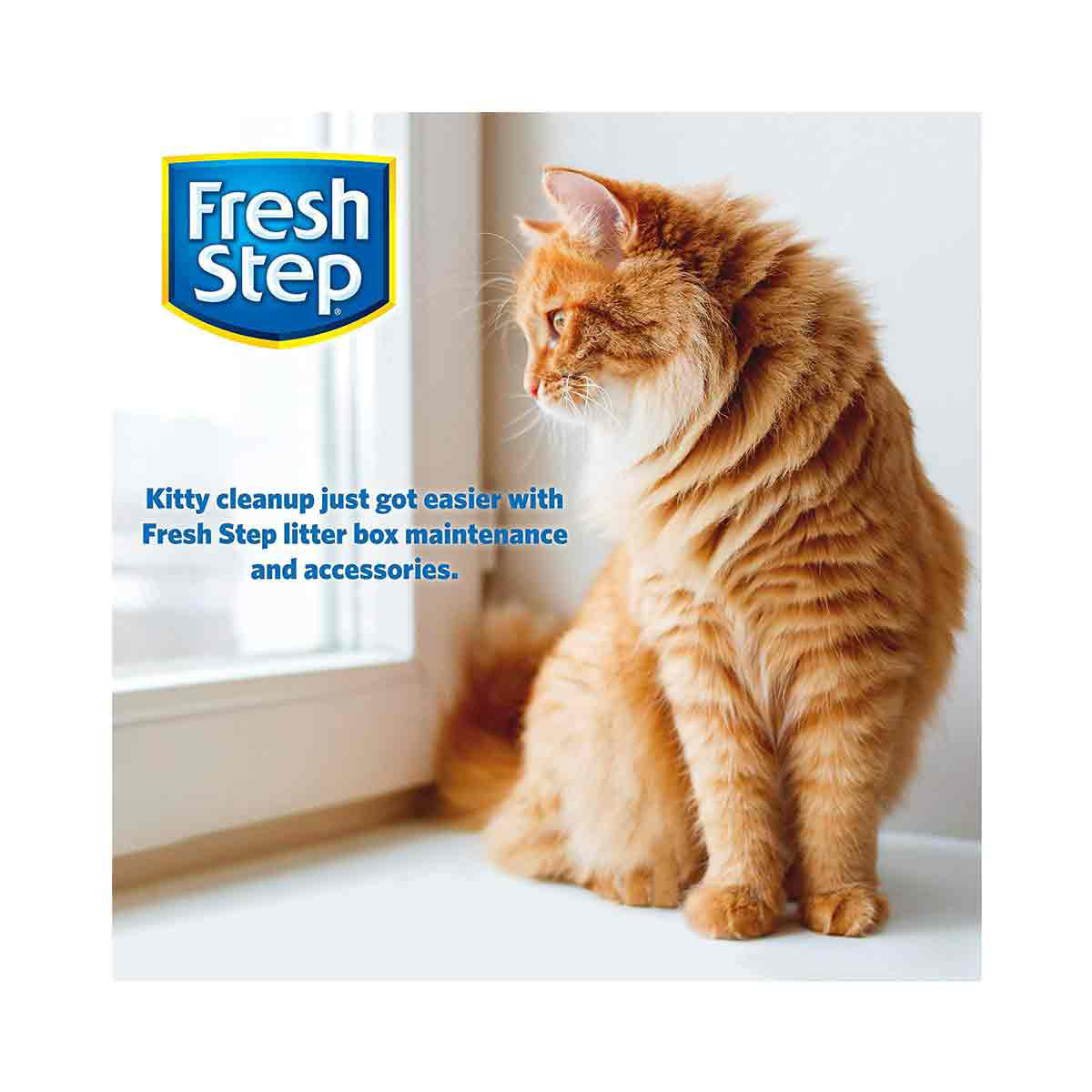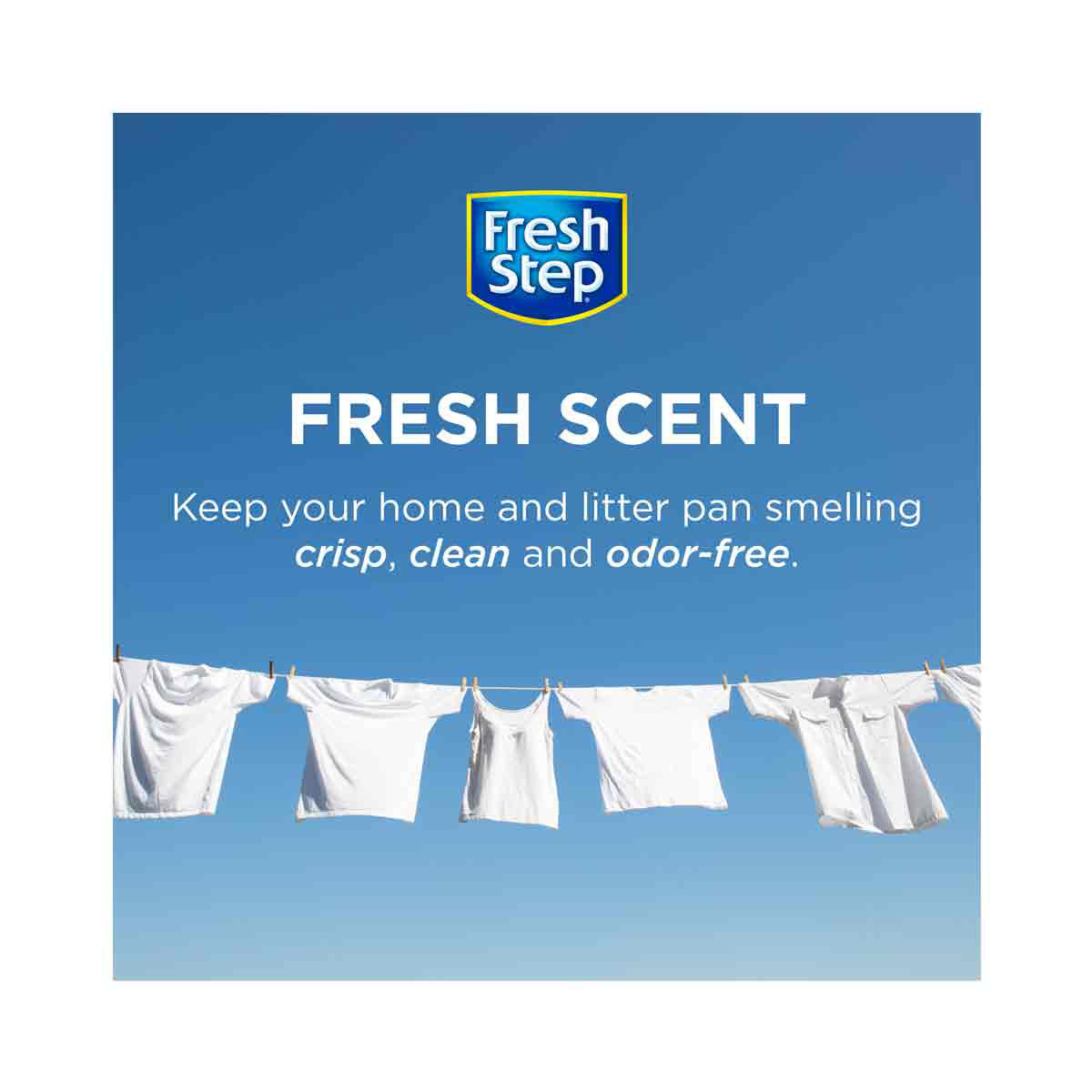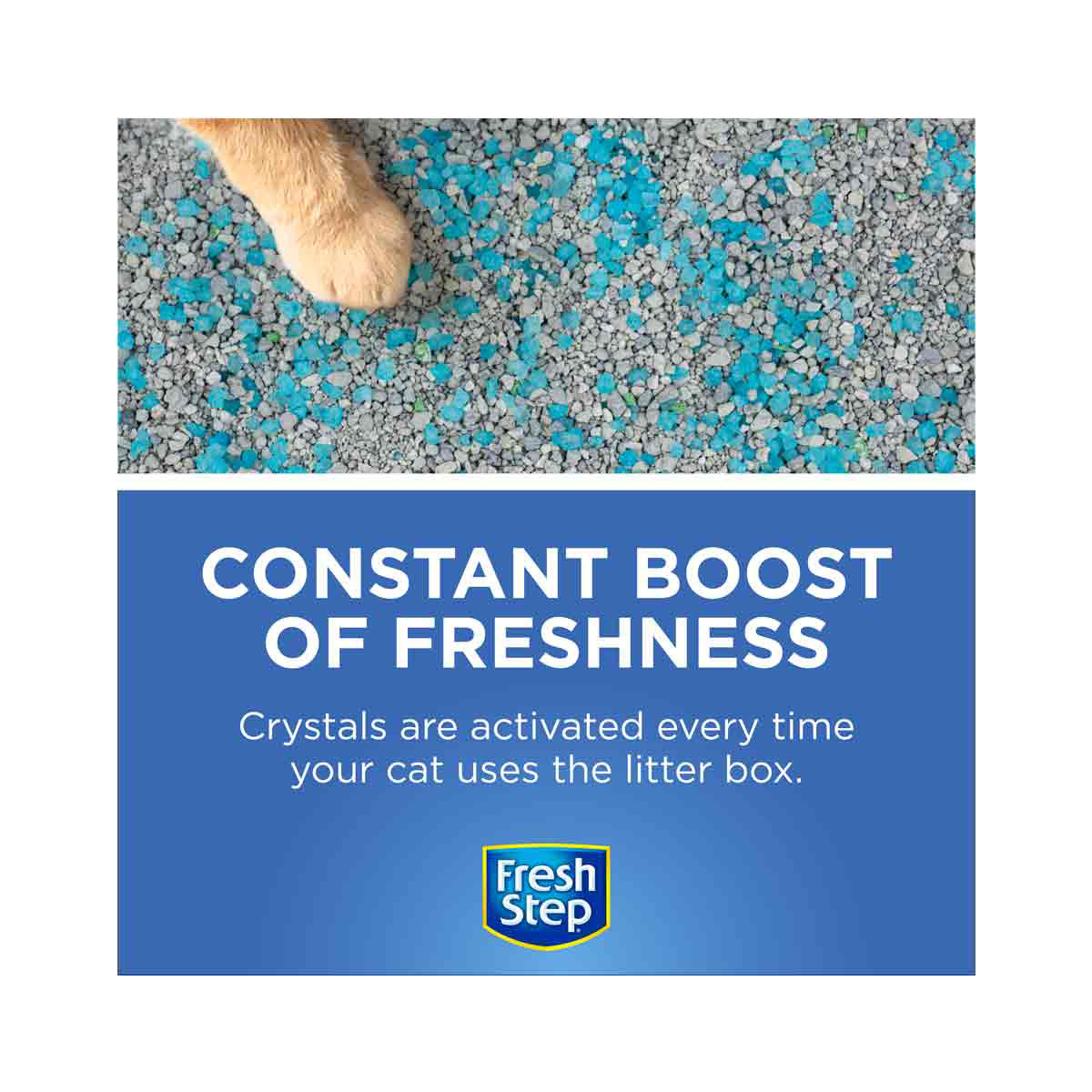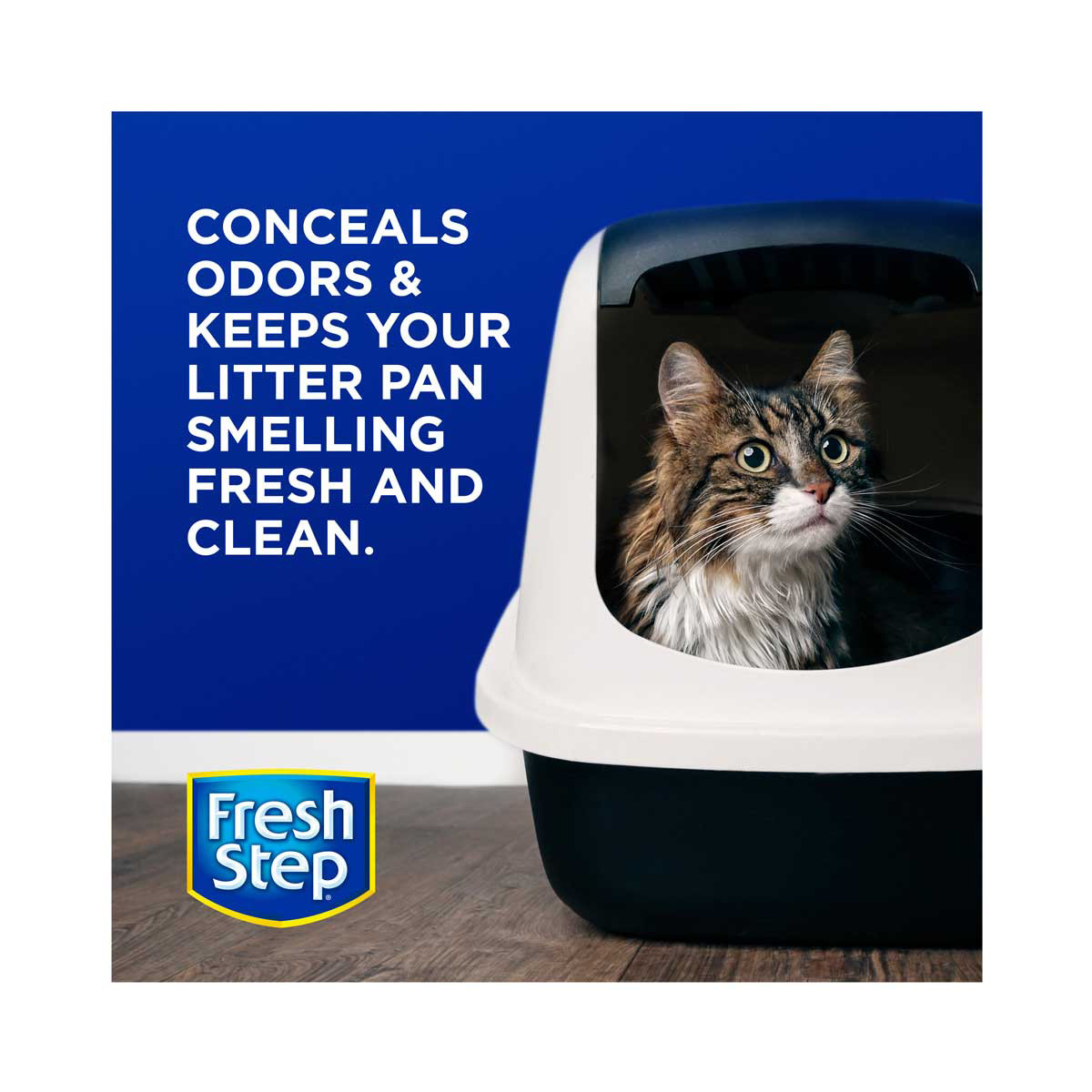 Fresh Step Cat Litter Deodorizer Crystals, Fresh Scent, 15 oz.
Highlights
These scent boosting cat litter crystals mix in with your cat's litter and release a light fragrance every time your cat uses the litter box; concealing odors and keeping your litter pan and home smelling fresh and clean
These Fresh Step crystals are completely safe, non-toxic and pet friendly; no need to worry about exposing your kitty to chemicals
Fresh Step cat litter crystals will disintegrate over time because they are water soluble, no mess, no fuss
These kitty litter crystals are activated every time your cat uses the litter box; giving your litter pan a constant boost of freshness
Description
Kitty cleanup just got easier! Fresh Step Litter Box Scent Crystals are a convenient and clean way to maintain your kitty litter box. They work as a litter box deodorizer to create a wonderfully fresh and hygienic litter box. Every time your cat steps, the crystals will activate, acting as a cat litter deodorizer. Your kitty litter crystals will smell so good, you will forget that there's litter nearby! This litter box odor eliminator is non-toxic and totally safe and pet-friendly. Plus, the litter crystals are water soluble, so they disintegrate over time, leaving no residue or mess.
Specifications
Brand: Fresh Step
Assembled Product Height: 7 in
Assembled Product Width: 3 in
Assembled Product Length: 3 in
Assembled Product Weight: 1 lb
Scent: Fresh Scent
Ingredients: Sodium Chloride (98.2%), Fragrance (0.7%), Corn Starch (1%), Coloring (0.1%)
Manufacturer: BRAND BUZZ CONSUMER PRODUCTS
SKU: 26116301