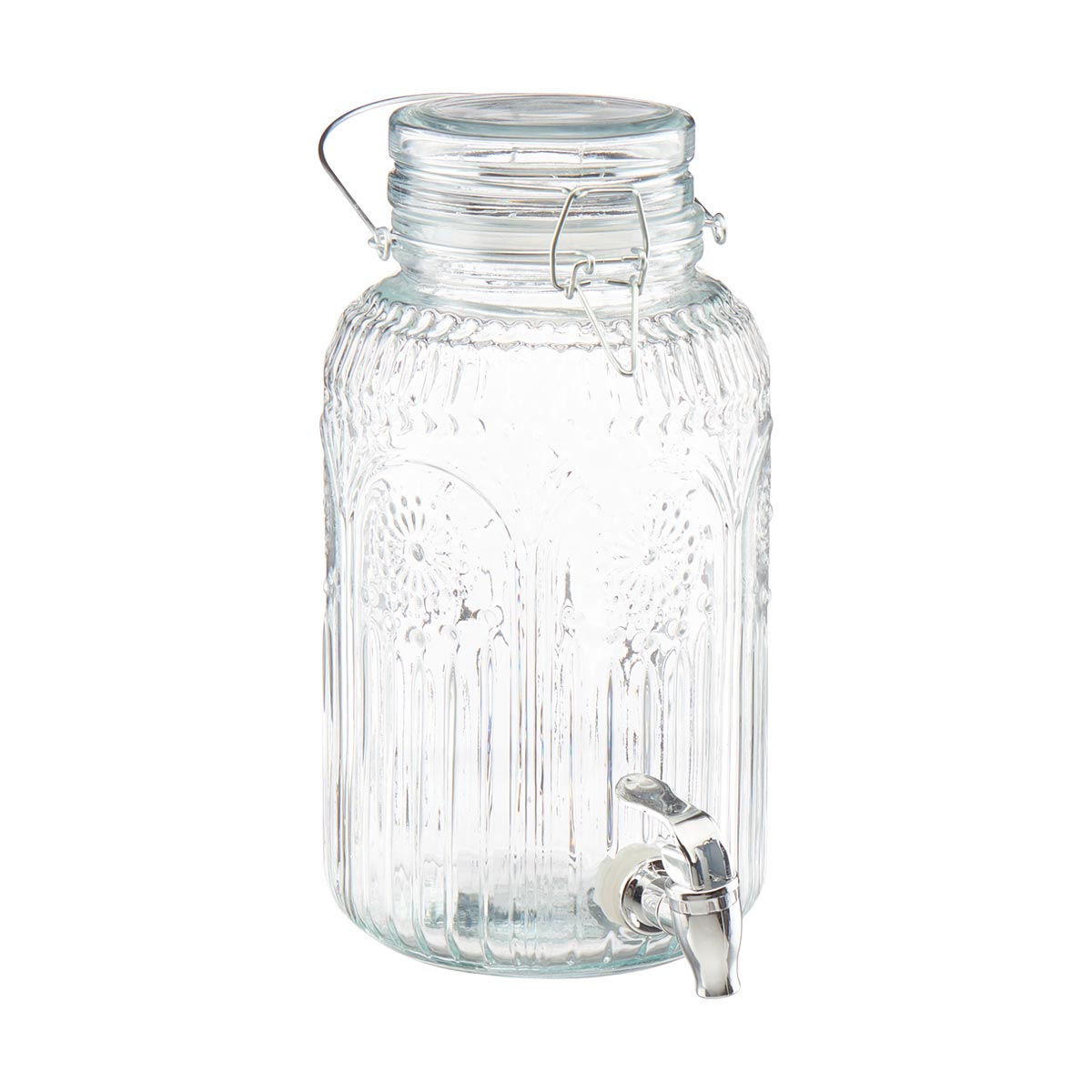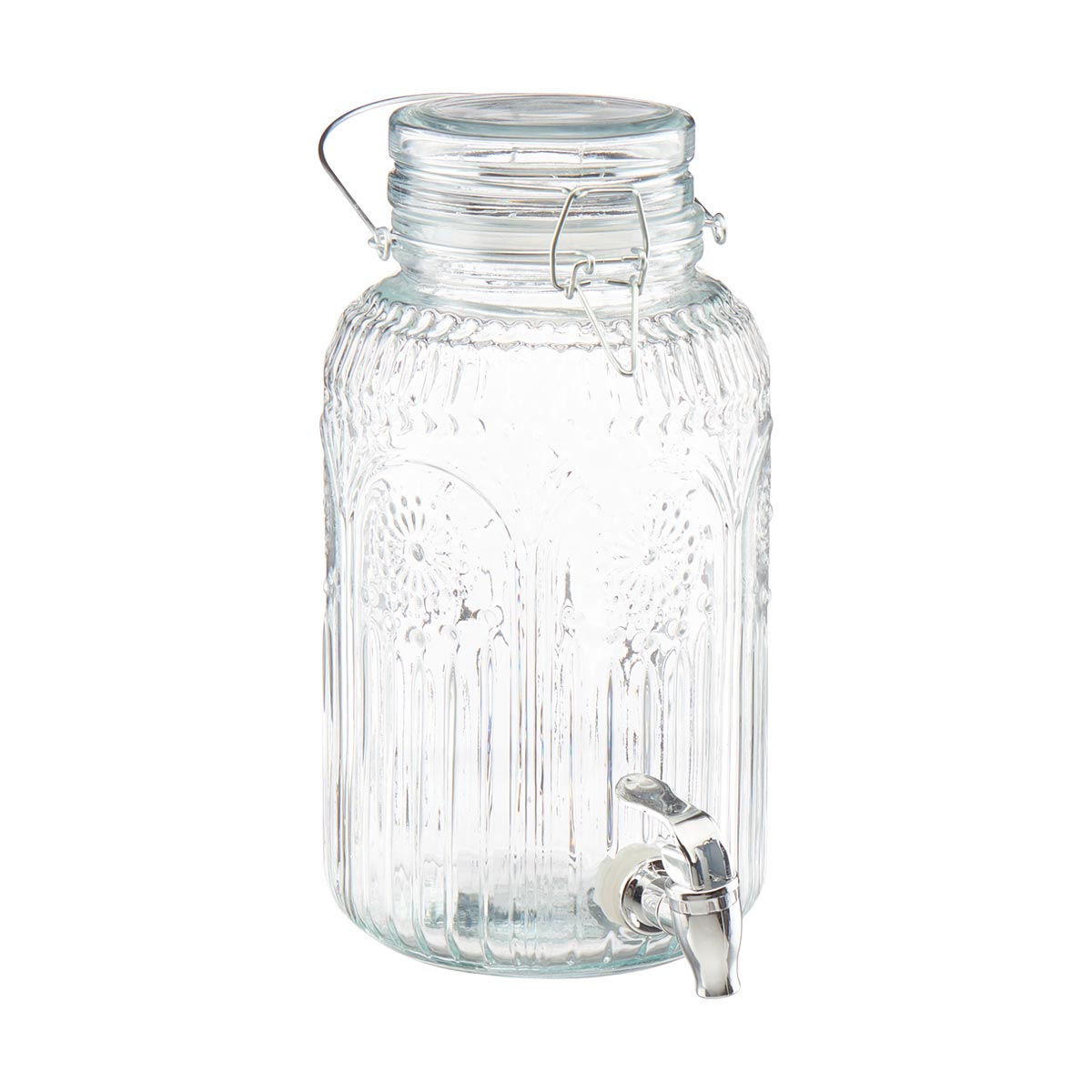 Glass Beverage Dispenser with Lace Texture and Latching Lid, 1 Gall.
Highlights
A sophisticated glass beverage dispenser with an easy spout for pouring
This detailed lace texture pattern makes the clear glass dispenser stand out
Ideal for everyday occasions or special gatherings with 1-gallon capacity
Includes a metal handle for easy carrying
Description
Enjoy your favorite beverages from this charming glass dispenser with intricate lace textured detail and a tight-latching lid. This dispenser is perfect for indoor/outdoor gatherings, parties, or elevated family meals.
Specifications
Biodegradable: yes
Color: Clear
Age Group: Adult, Teen, Child
Size: 1 Gallon
Finish: High Gloss
Portable: yes
Form: Solid
Recommended Surfaces: Wood, Marble, Vinyl
Set: no
Pattern: Embossed
Material: Glass
Count: 1
Volume Capacity: 1 gal
SKU: 30462201