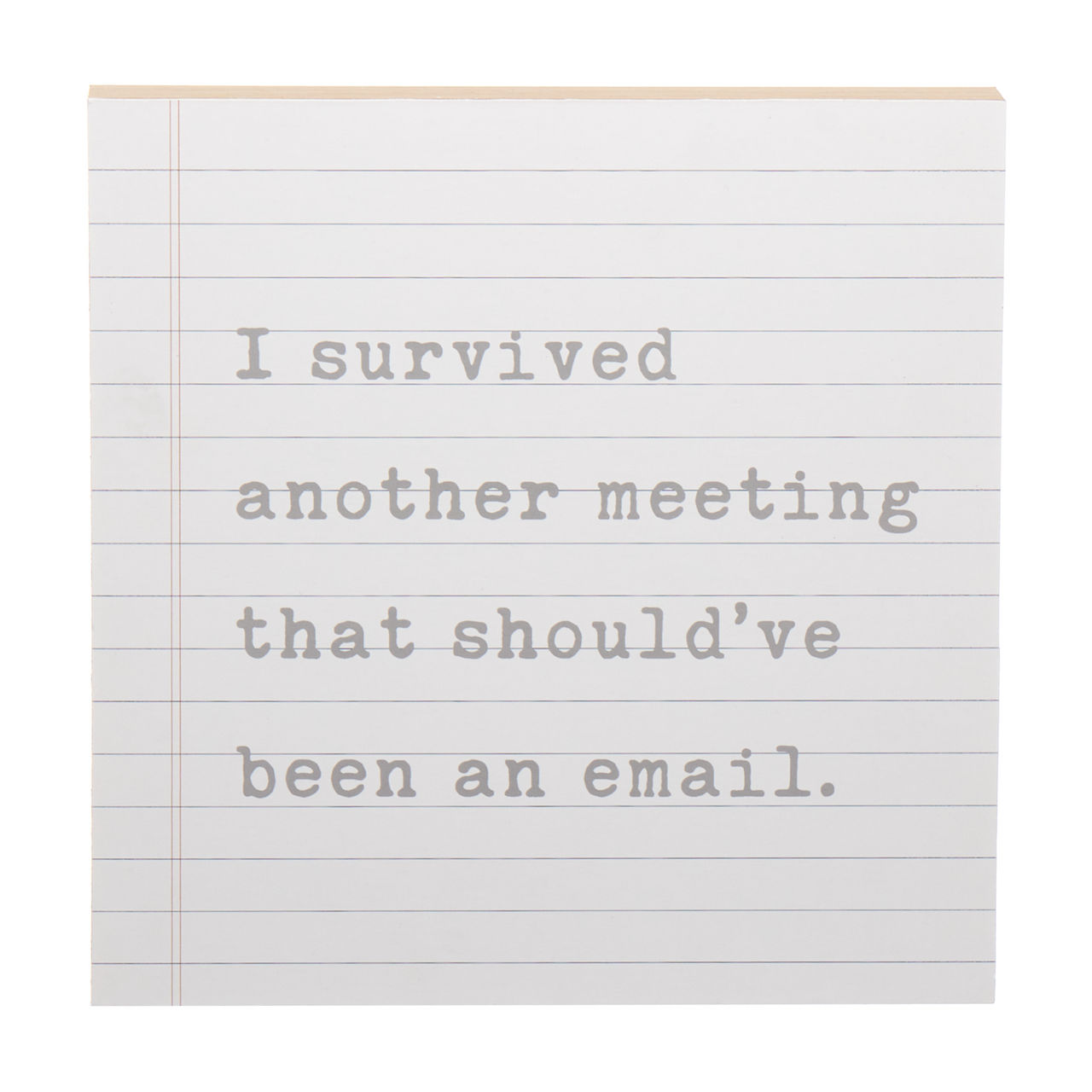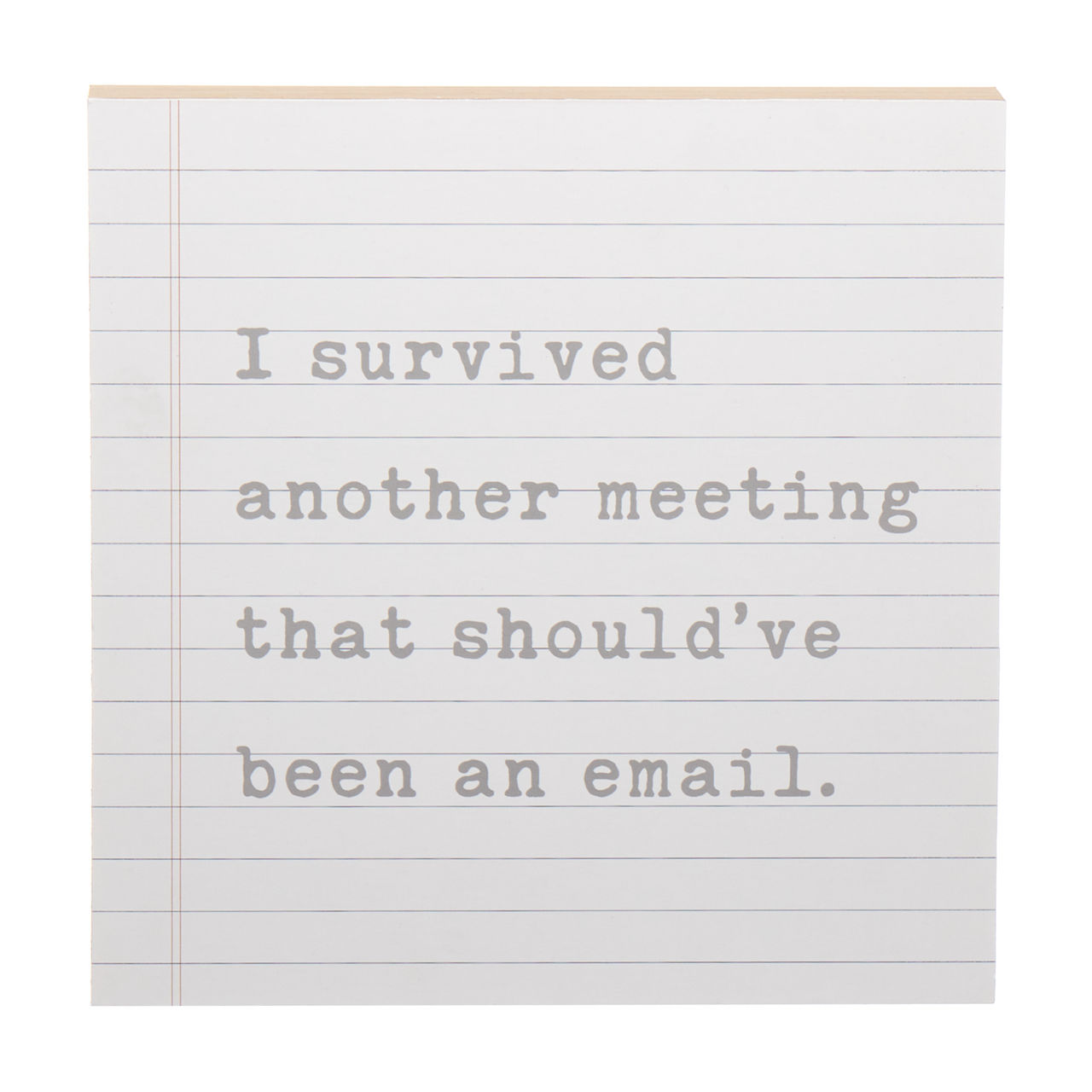 I Survived Another Meeting Freestanding Office Decor Sign, 9x9 in.
Highlights
Freestanding square wooden box decor
Cute lined notebook paper style with typography lettering
Bring a touch of funny flair to your desk, cubicle or home office
9 x 9 in.
Description
Make your workday fly by a little faster with this spot-on nod to all those meetings that should have been emails.
Specifications
Color: White,Gray
Size: 9 x 9 in.
Assembled Product Height: 9 in
Assembled Product Length: 9 in
Count: 1
Manufacturer: ENCHANTE ACCESSORIES INC
SKU: 28519301