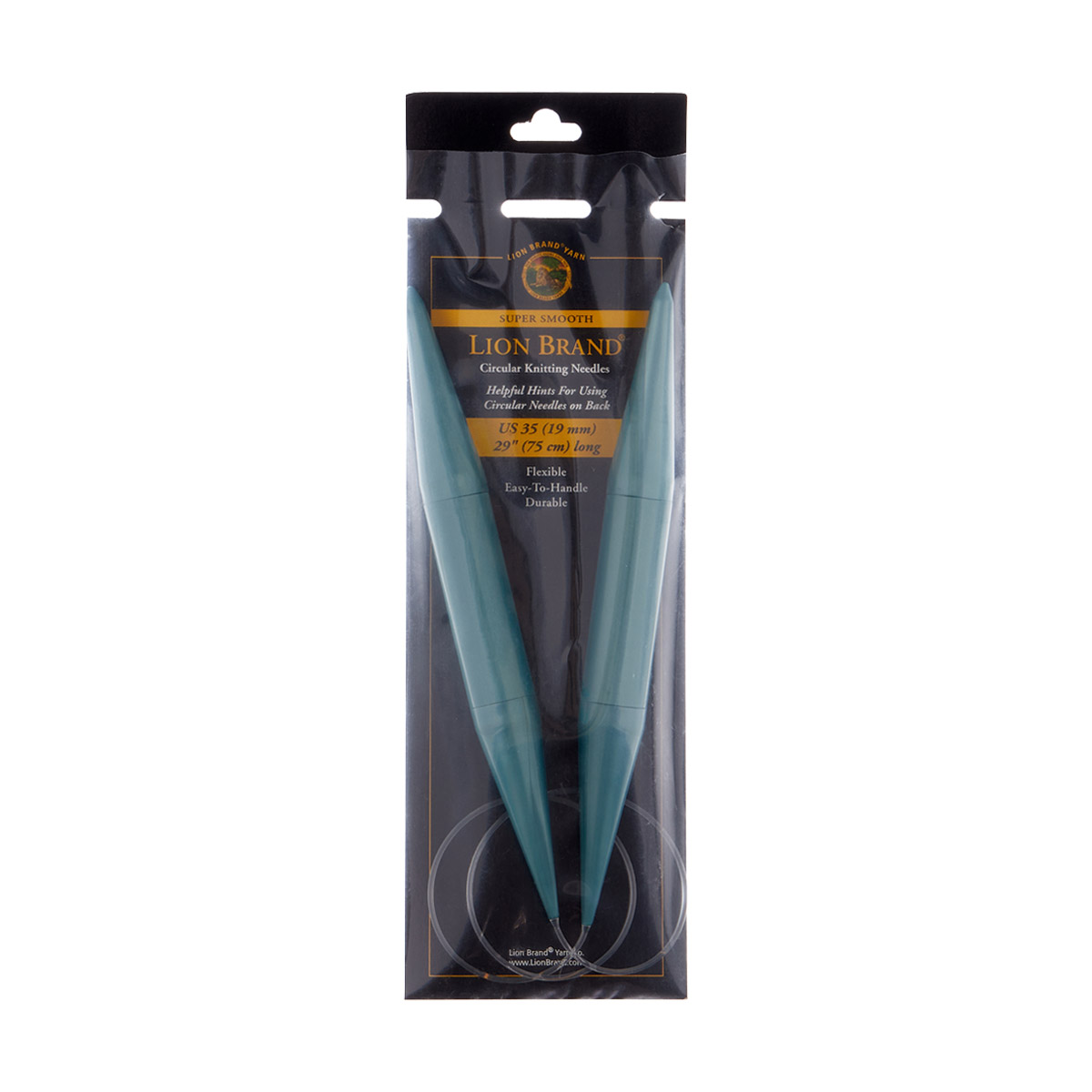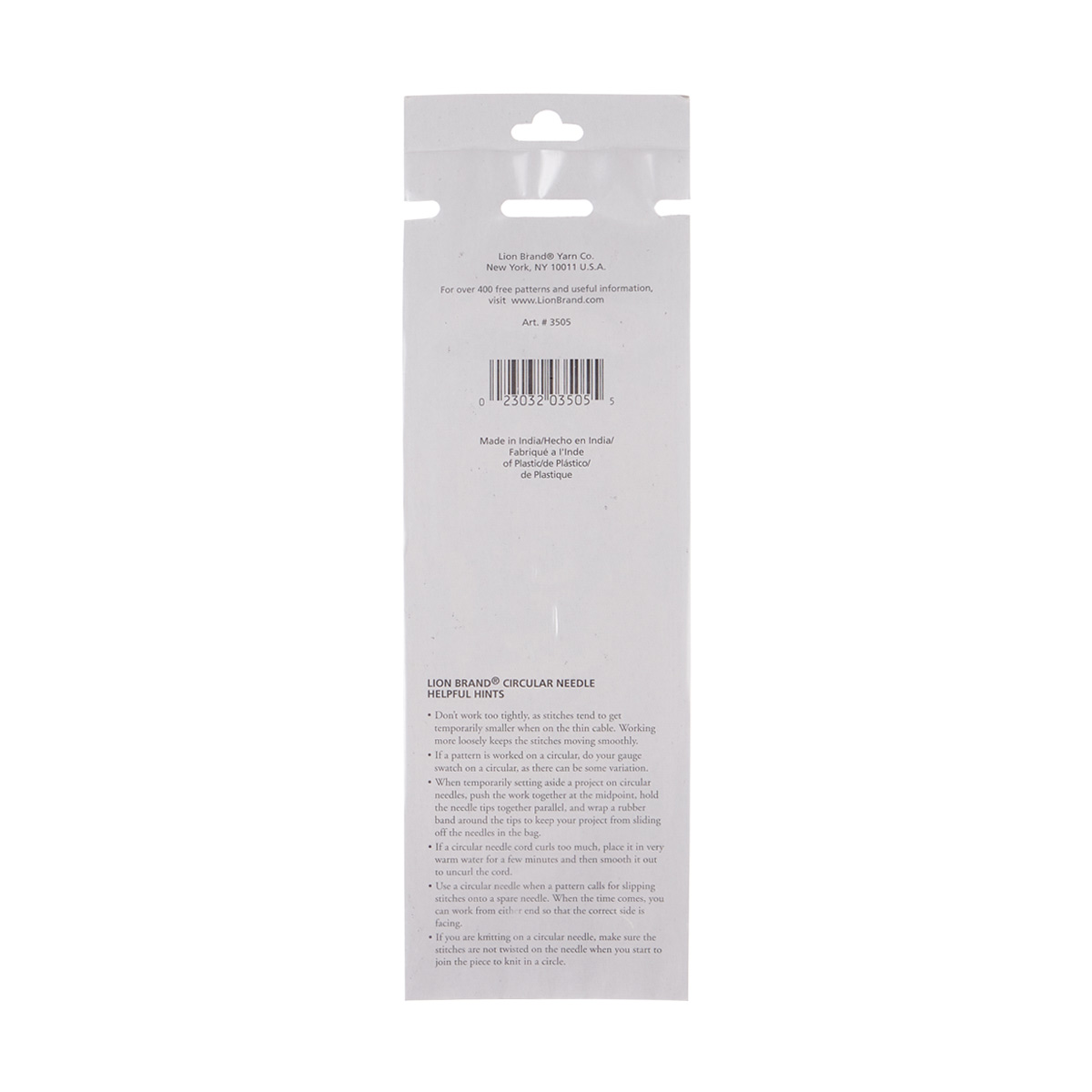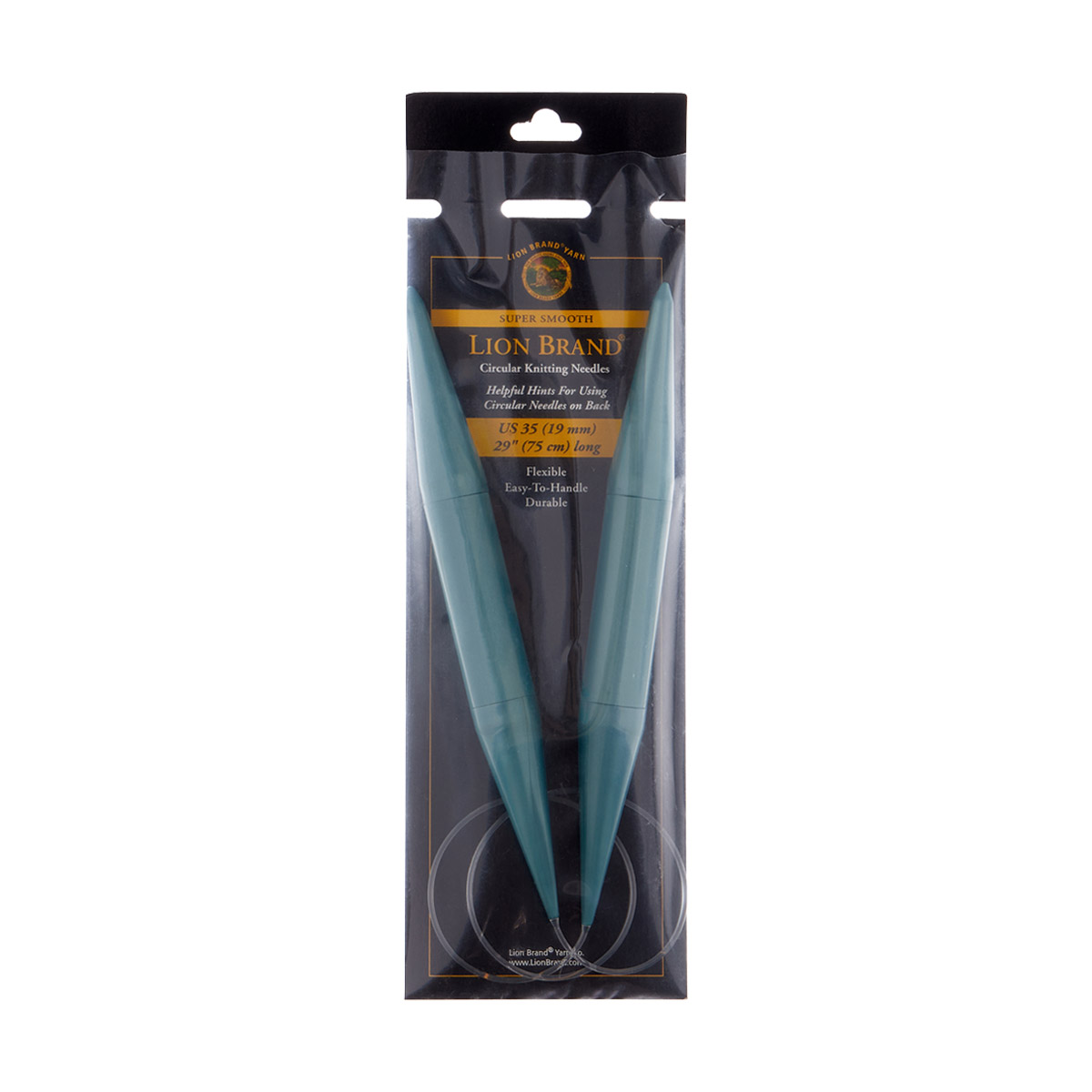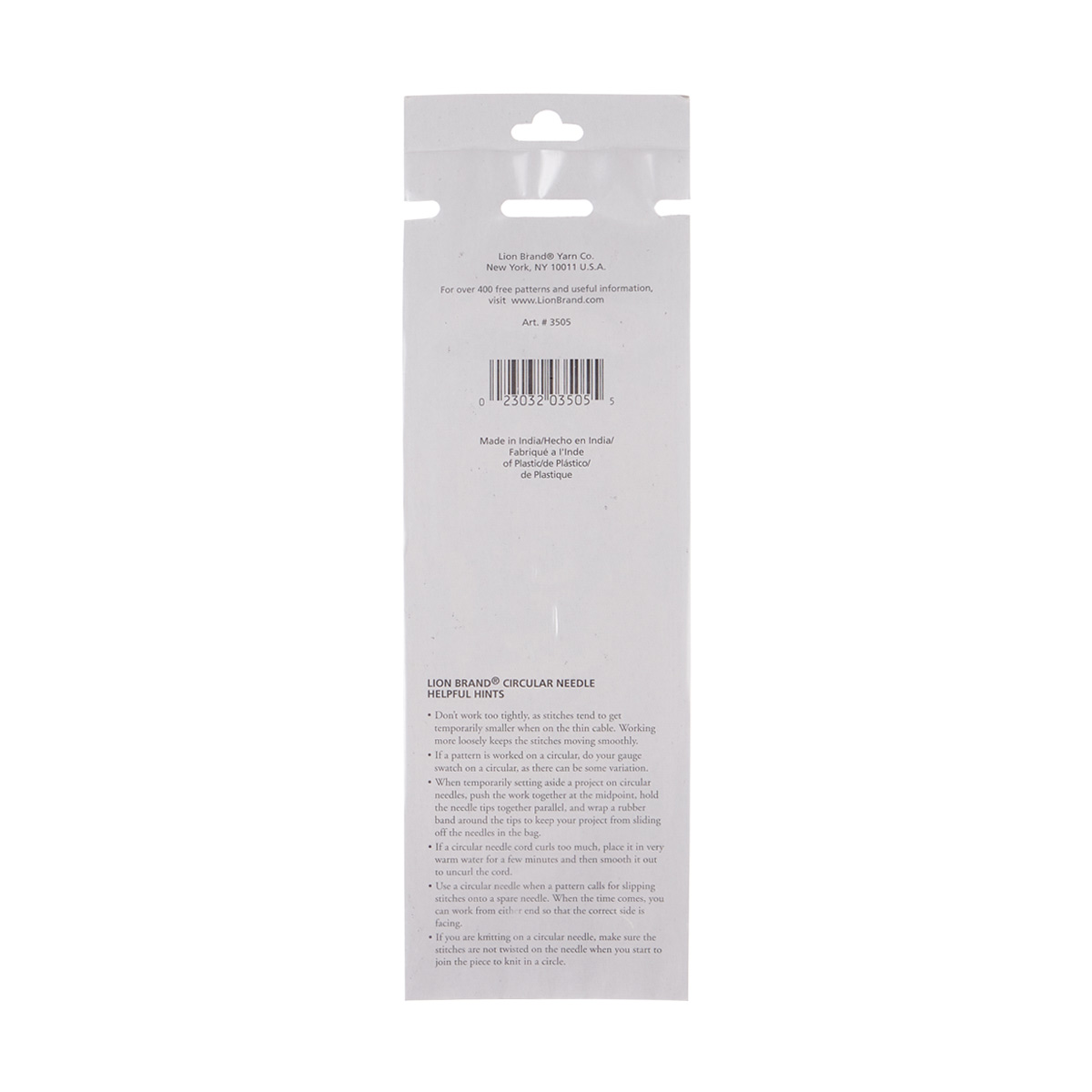 Lion Brand Size 35 Circular Knitting Needles, 29 in.
Highlights
Designed for fast scarf knitting with a flexible cord and super smooth finish
Size 35 (19 mm.) circular knitting needles with a 29-in. length
Includes helpful hints for using circular knitting needles on the package
Description
Get cozy and creative with this set of 29-inch circular knitting needles from Lion Brand in a size 35. With a super smooth finish and a soft yet durable cord, these circular needles are ideal for fast knitting scarf patterns.
Specifications
Color: Green
Brand: Lion Brand
Age Group: Adult, Teen
Size: Size 35 (19 mm.)
Assembled Product Length: 29 in
Finish: Natural
Pattern: Solid
Material: Plastic
Count: 2
Manufacturer: Lion Brand Yarn Co.
SKU: 30686101