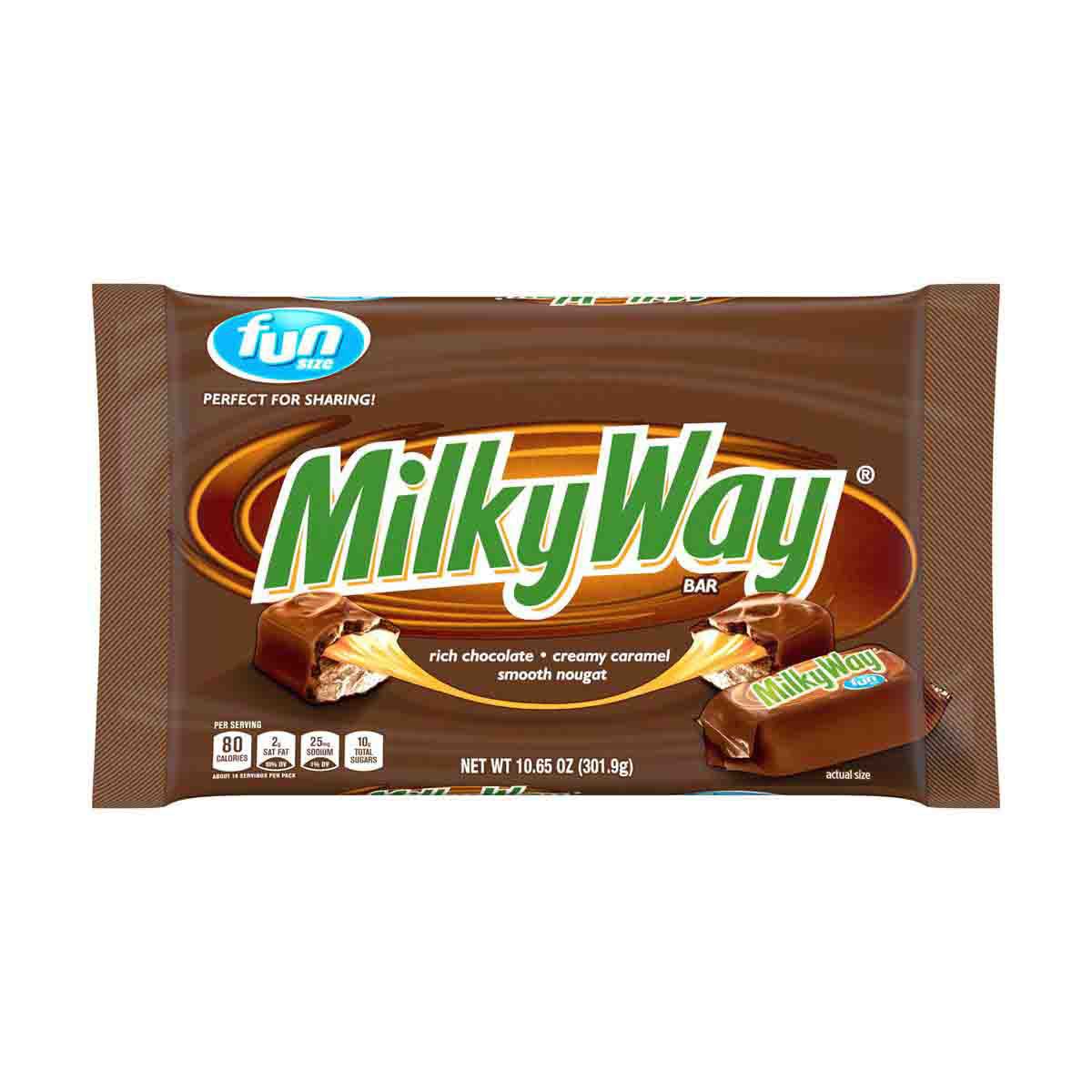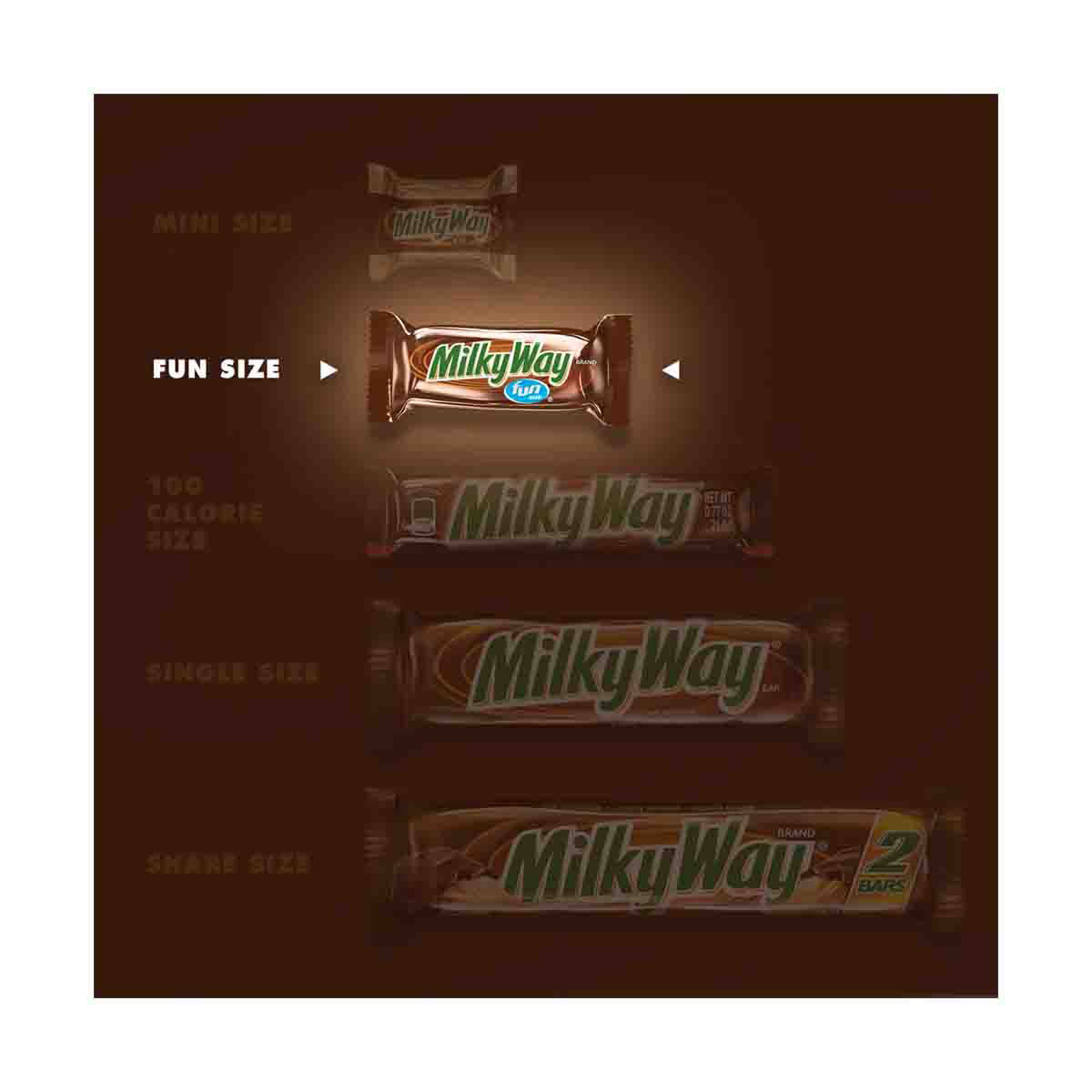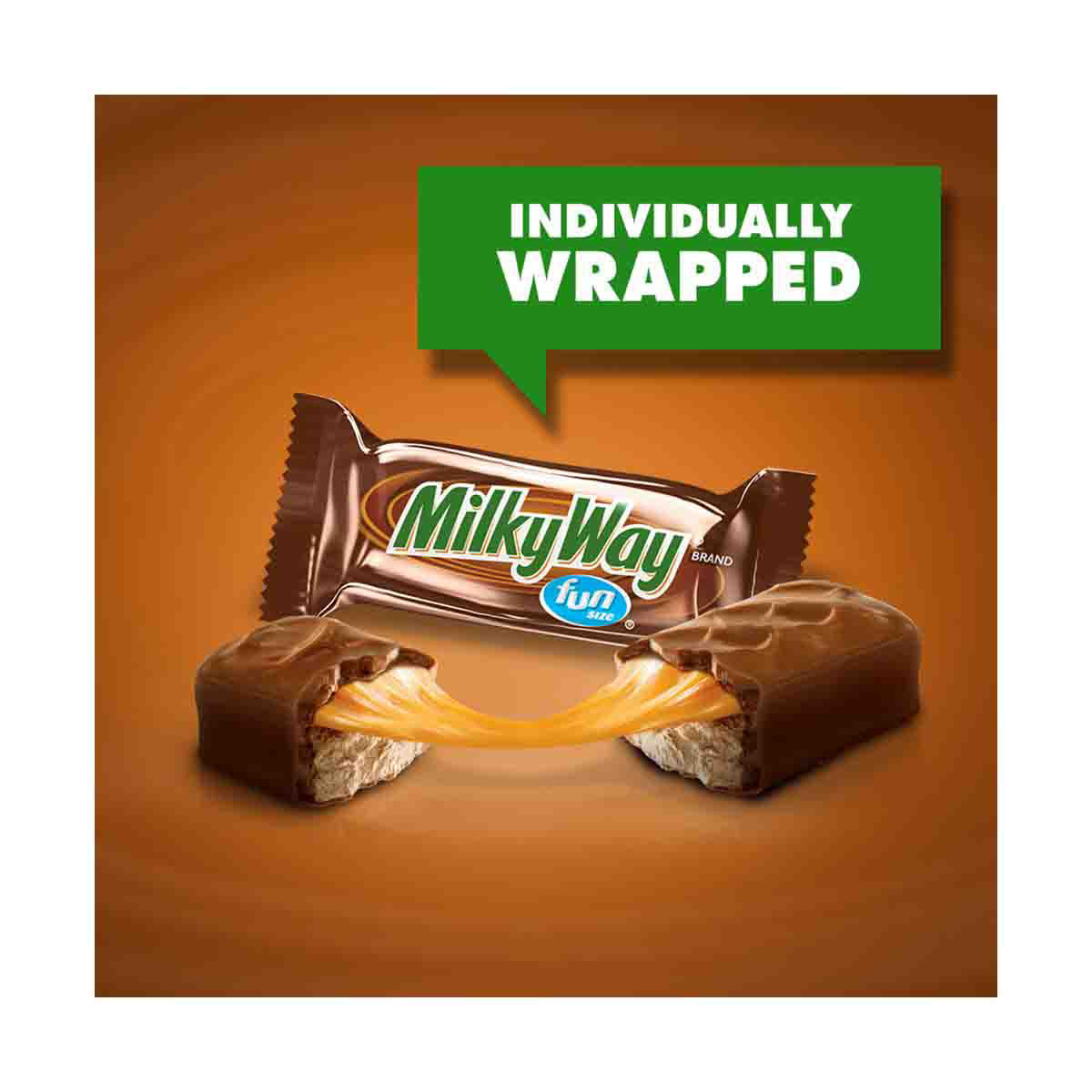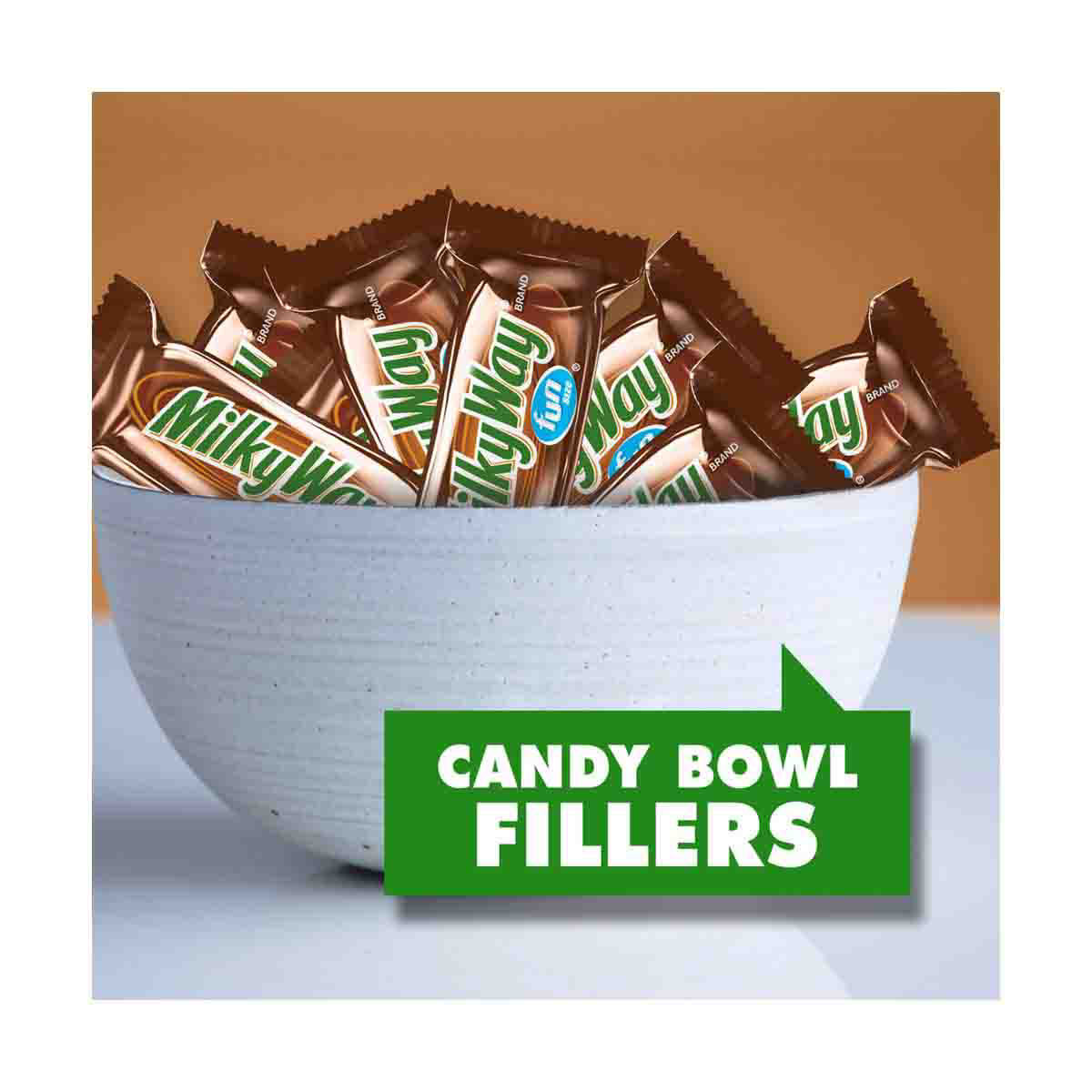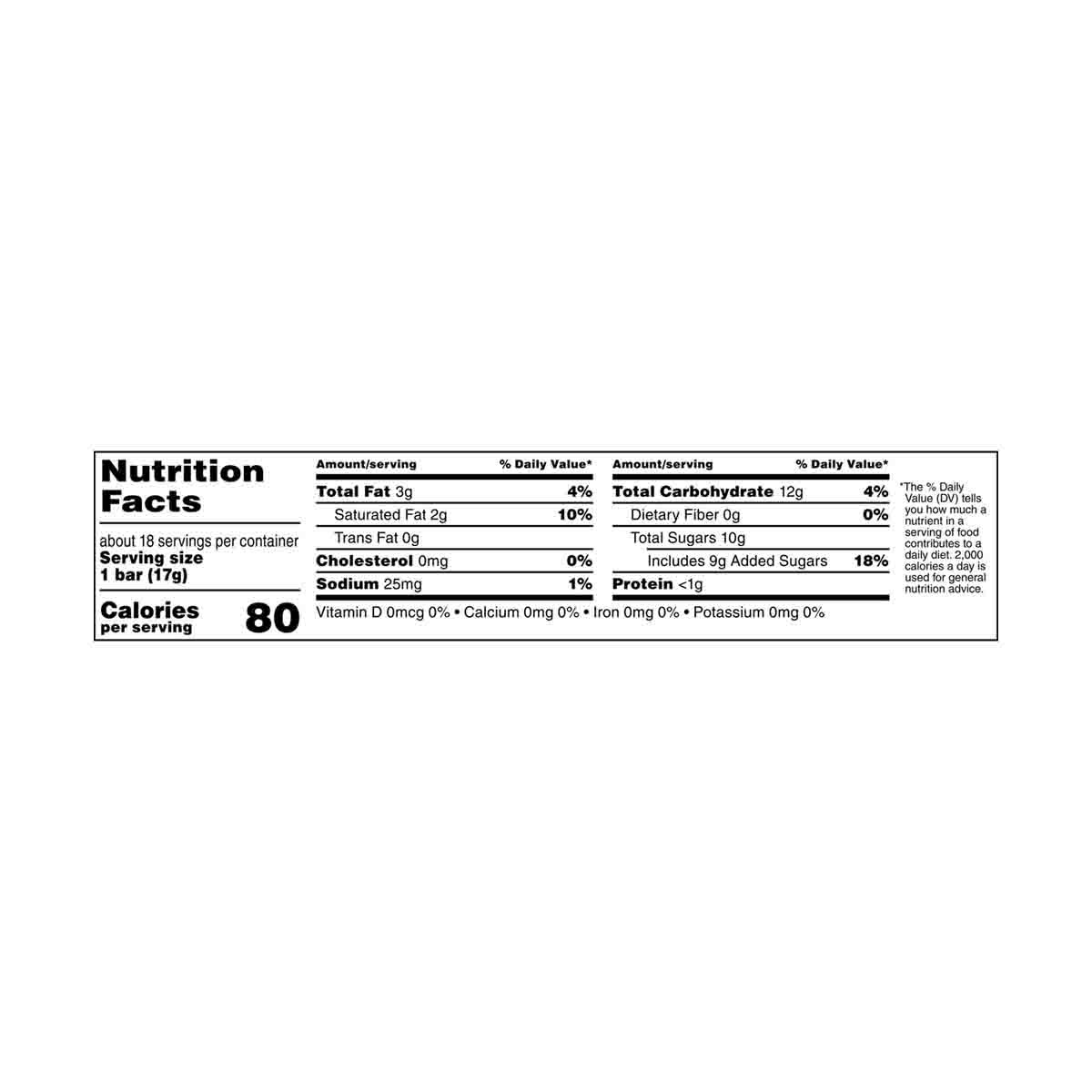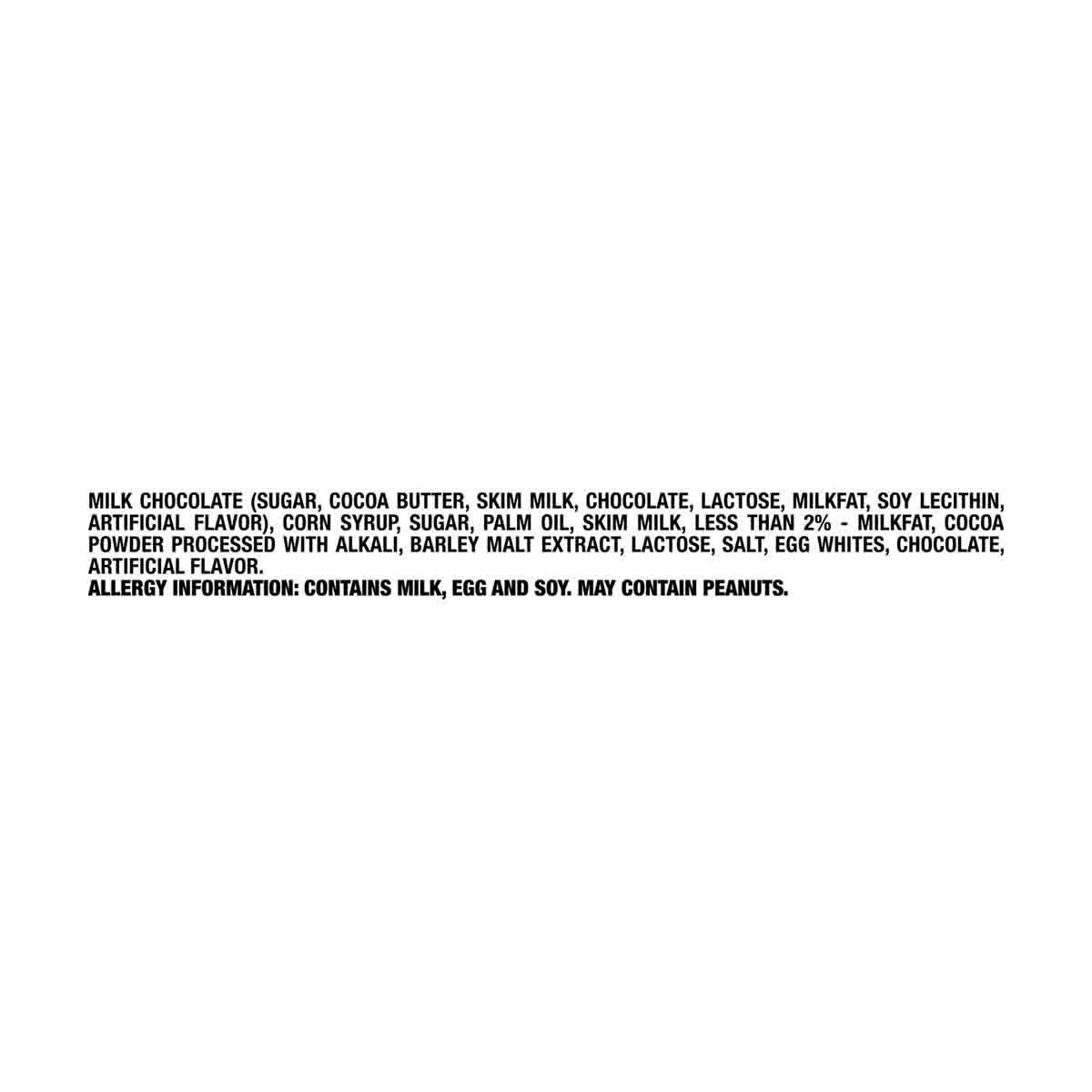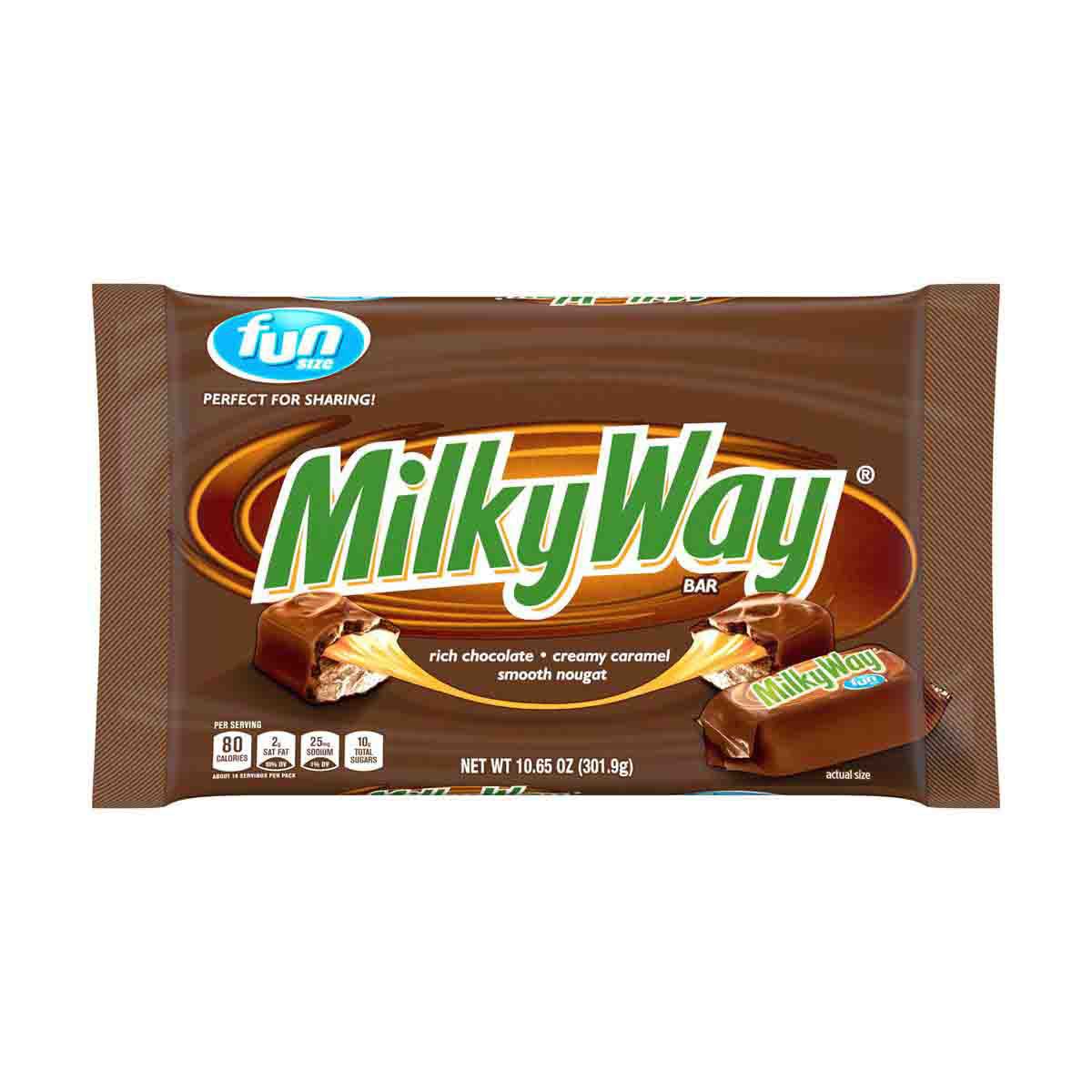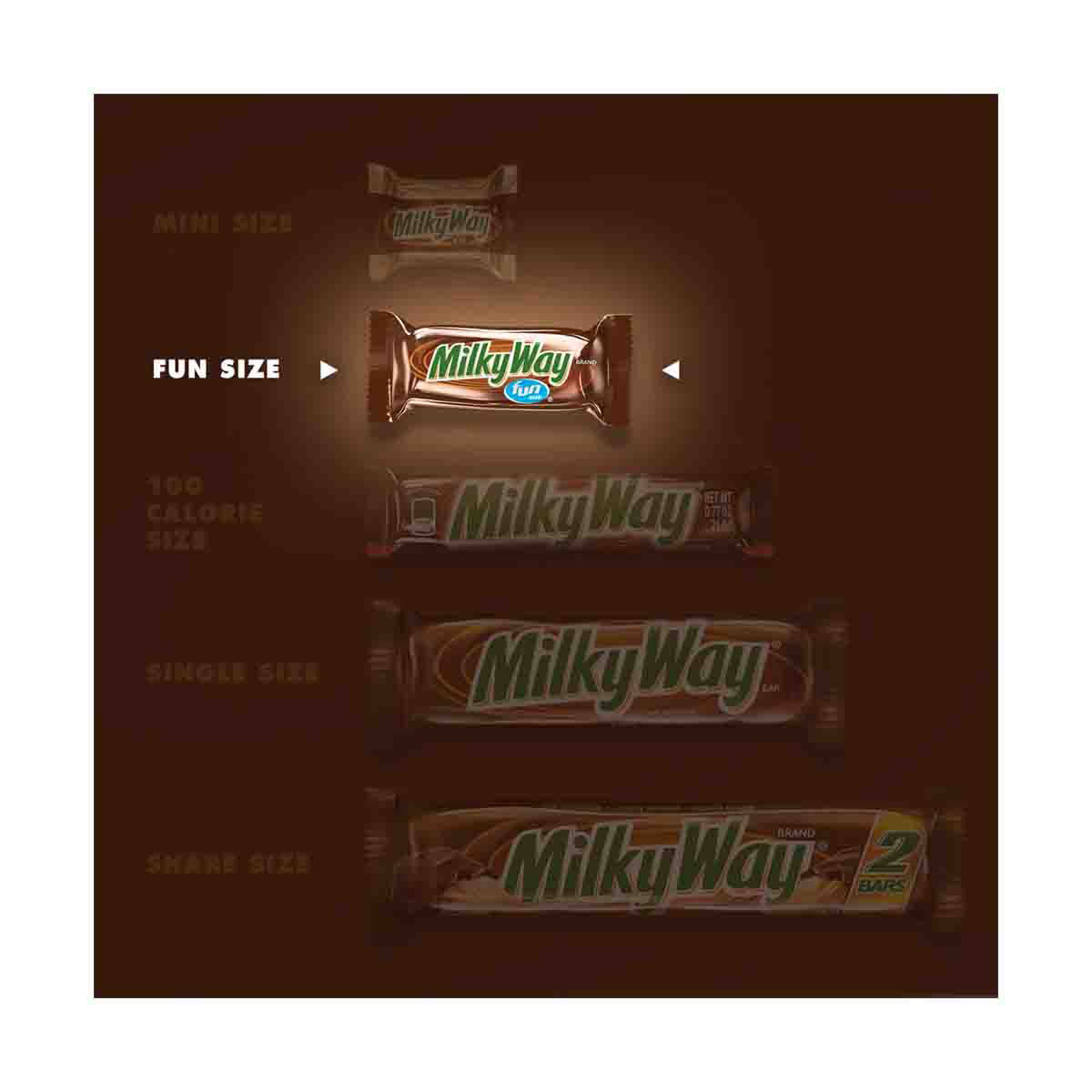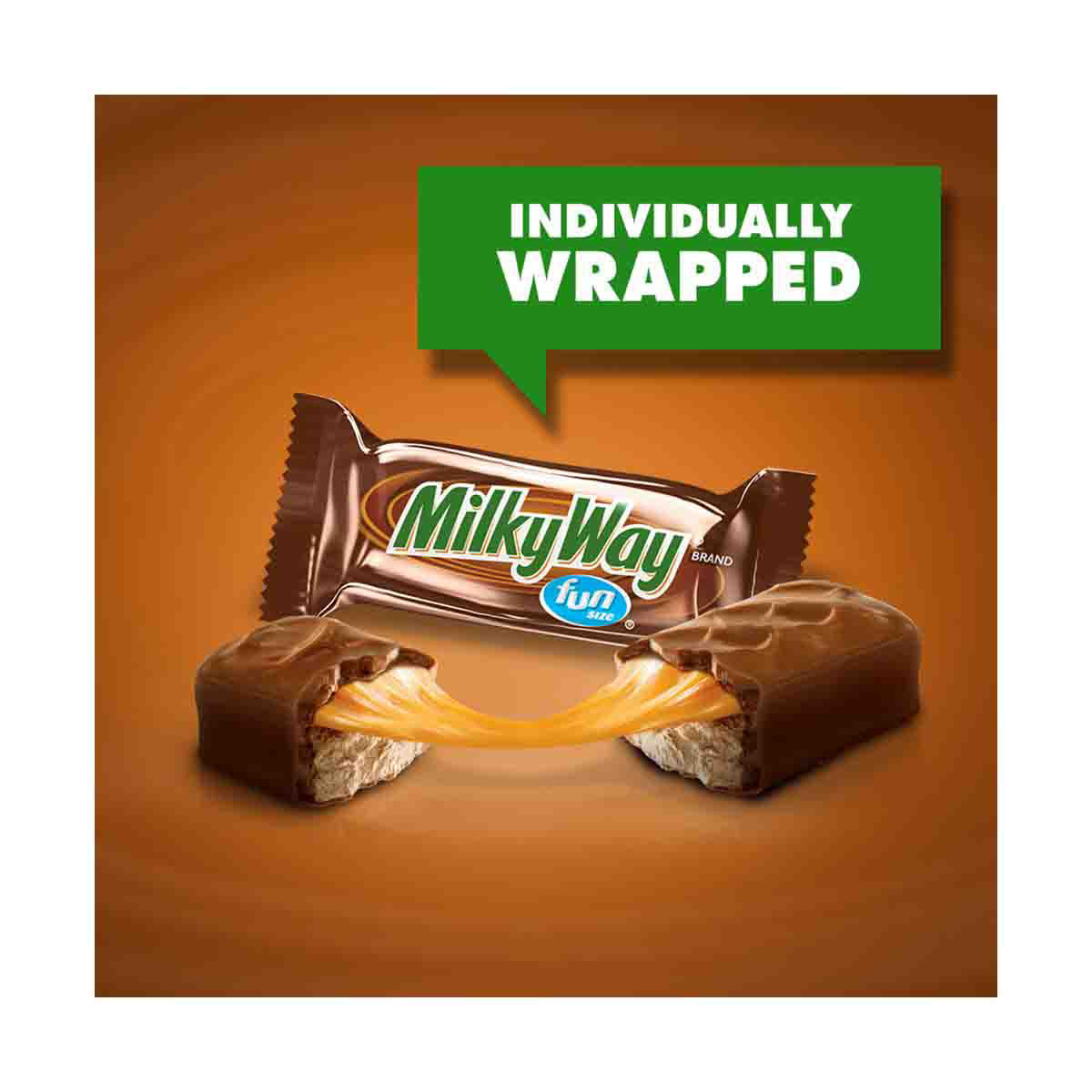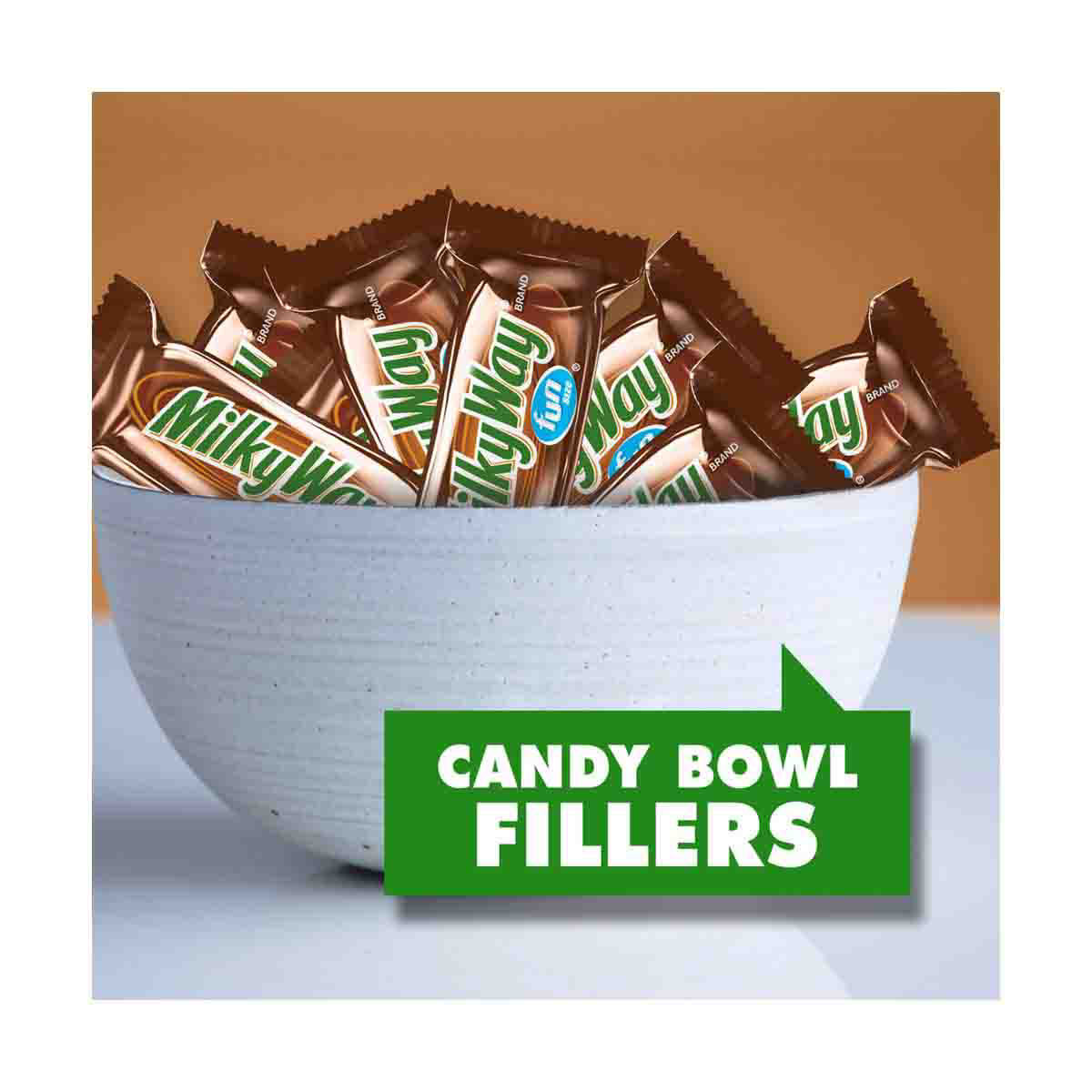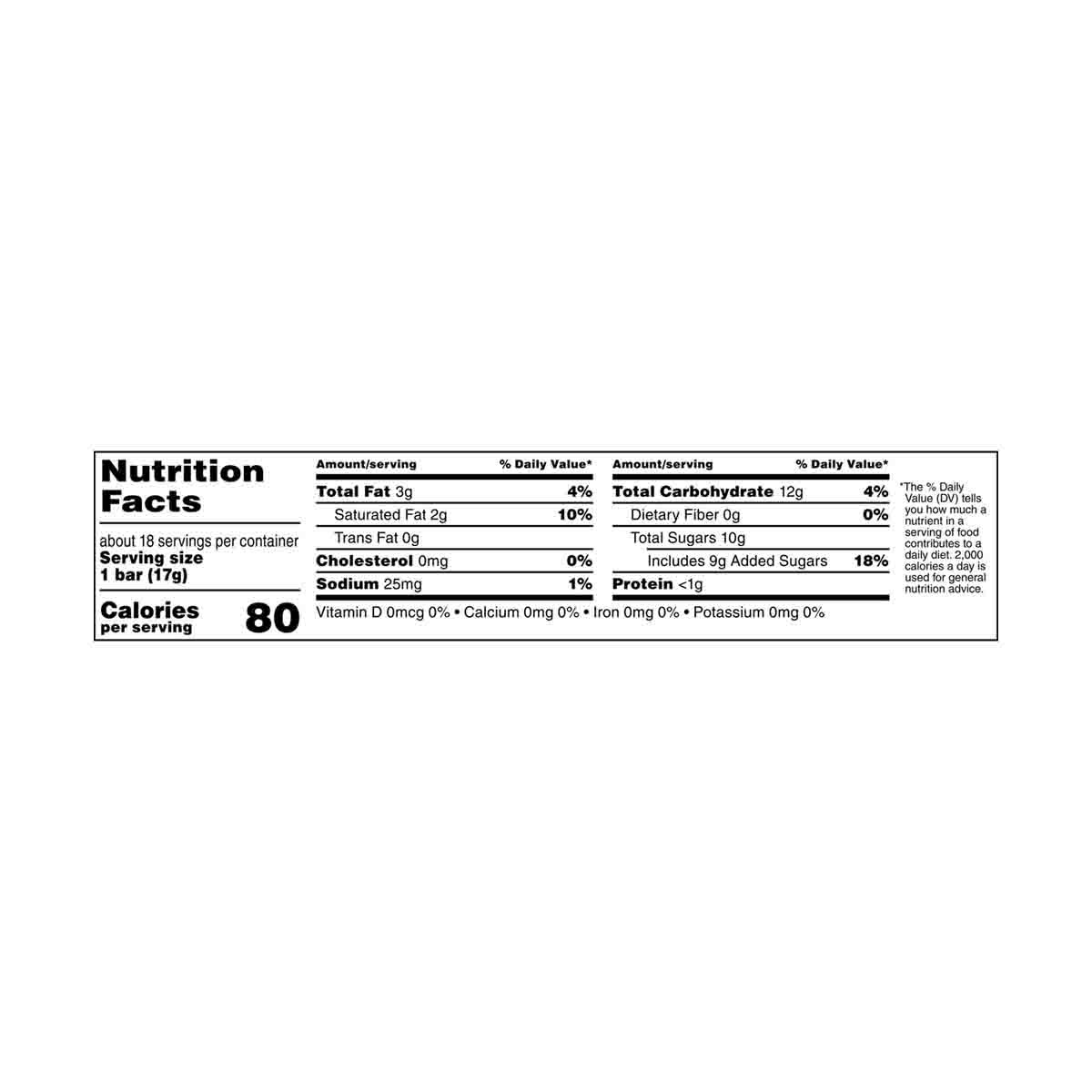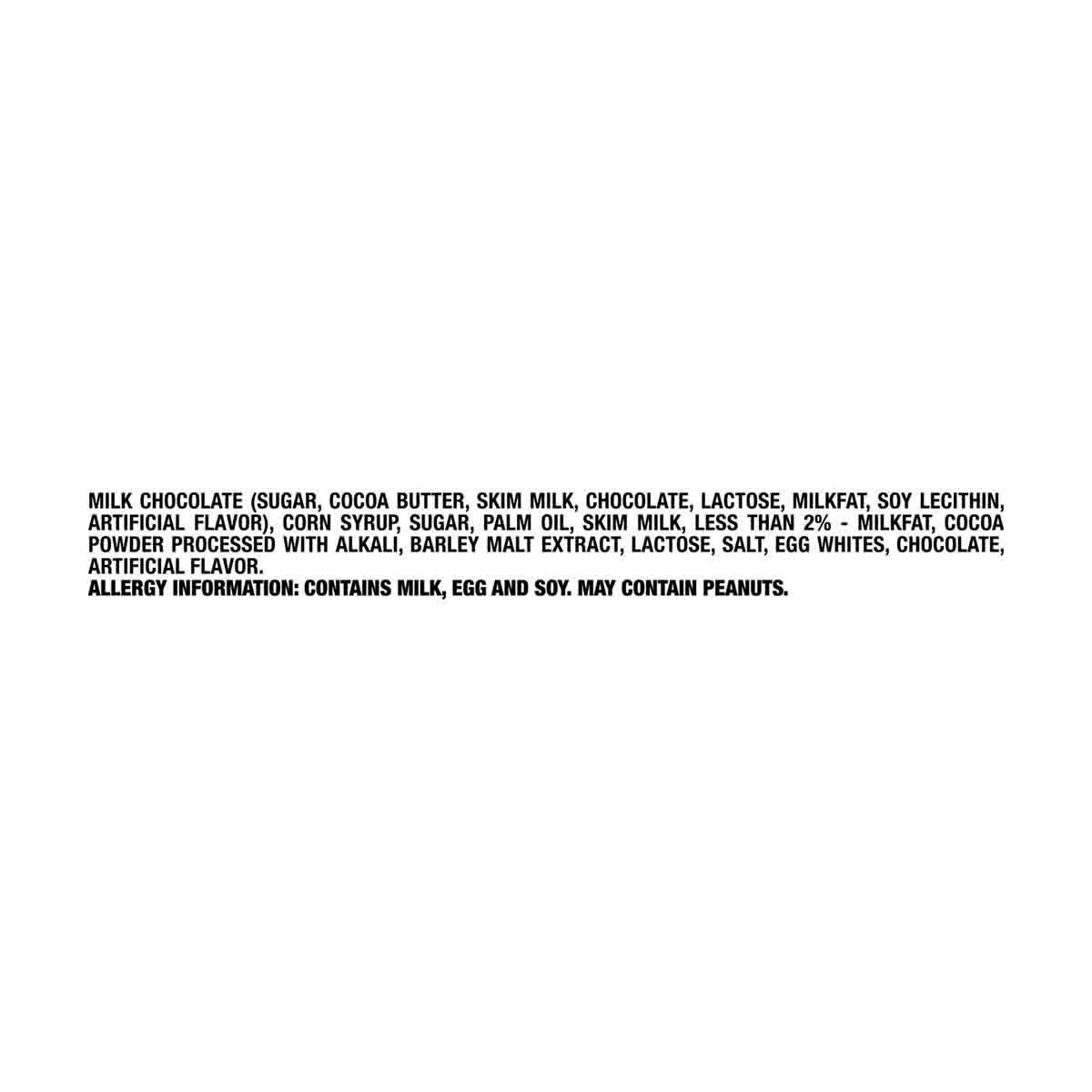 Milky Way Chocolate Candy Bar Fun Size Bag, 10.65 oz.
Highlights
Contains one 10.65-ounce bag of individually wrapped Milky Way Fun Size Bars
Creamy caramel and smooth nougat, enrobed in rich milk chocolate
Get deliciously distracted in the caramel, chocolate and nougat of a Milky Way bar today
Fun size Milky Way candy bars are great for keeping in your desk to brighten your afternoon
Description
For a deliciously distracting, bite-sized chocolate and caramel treat, look no further than Milky Way. Perfect for snacking and sharing at home or on-the-go, or incorporated into your favorite dessert recipes, Milky Way Fun Size Bars are the same brand you love with creamy caramel, smooth nougat and rich milk chocolate, but in a deliciously distracting smaller portion.
Specifications
Key Features: Great for restaurants, stores, offices and your home's candy bowl
Color: Brown,Multi-color
Brand: Milky Way
Size: 10.65 oz.
Assembled Product Height: 6.6 in
Assembled Product Width: 10 in
Assembled Product Length: 1.3 in
Assembled Product Weight: 0.7 oz
Manufacturer: MARS SNACKFOOD US
SKU: 10454504