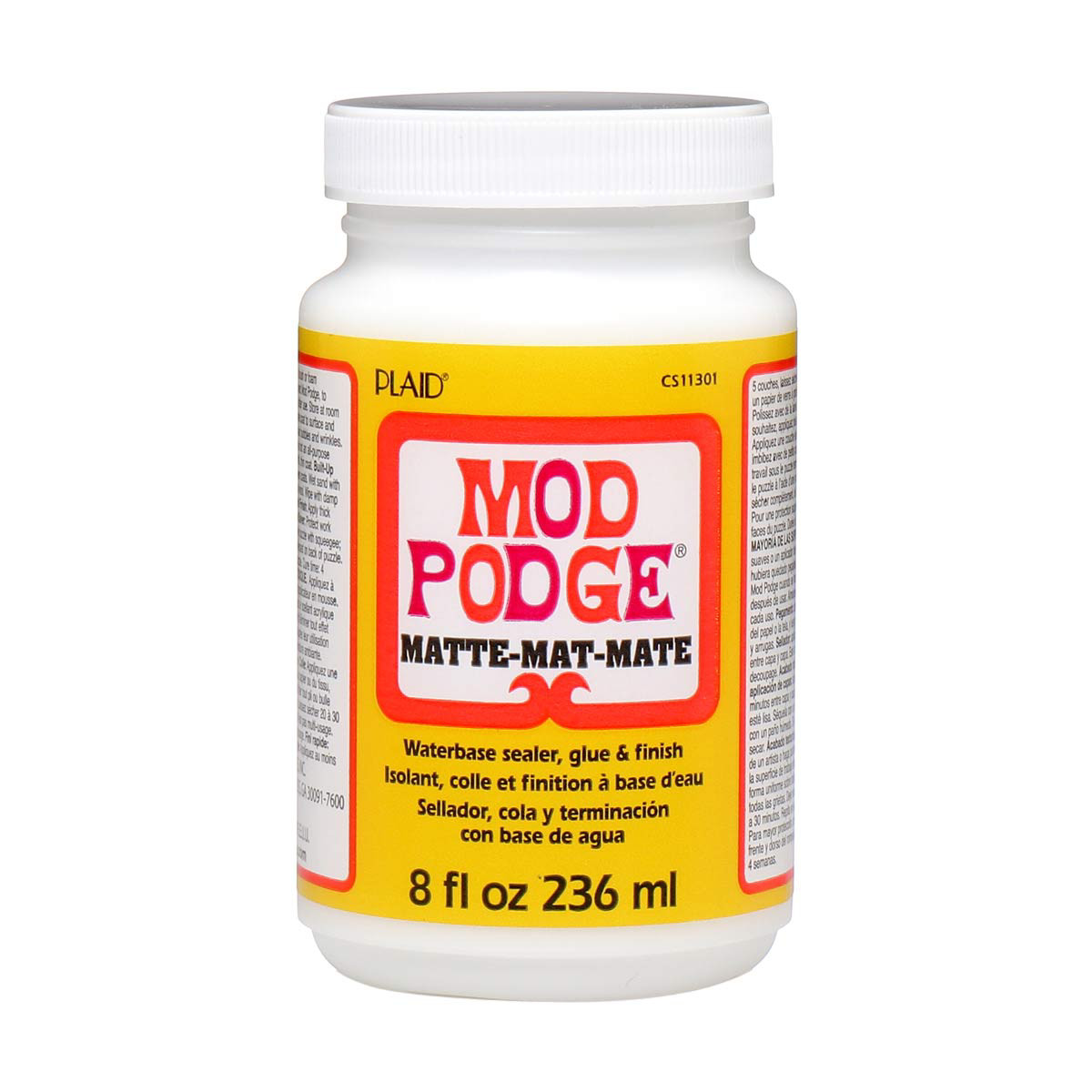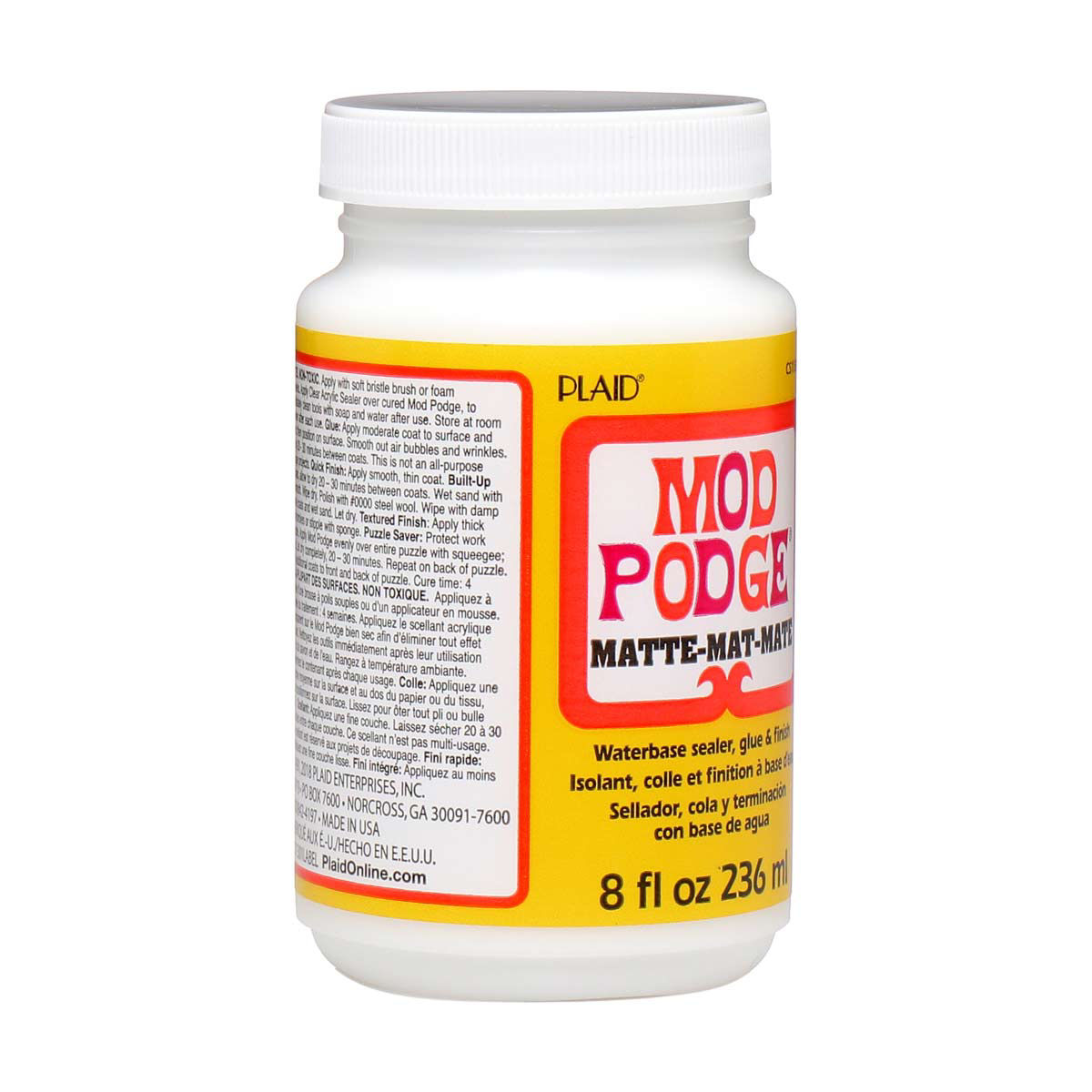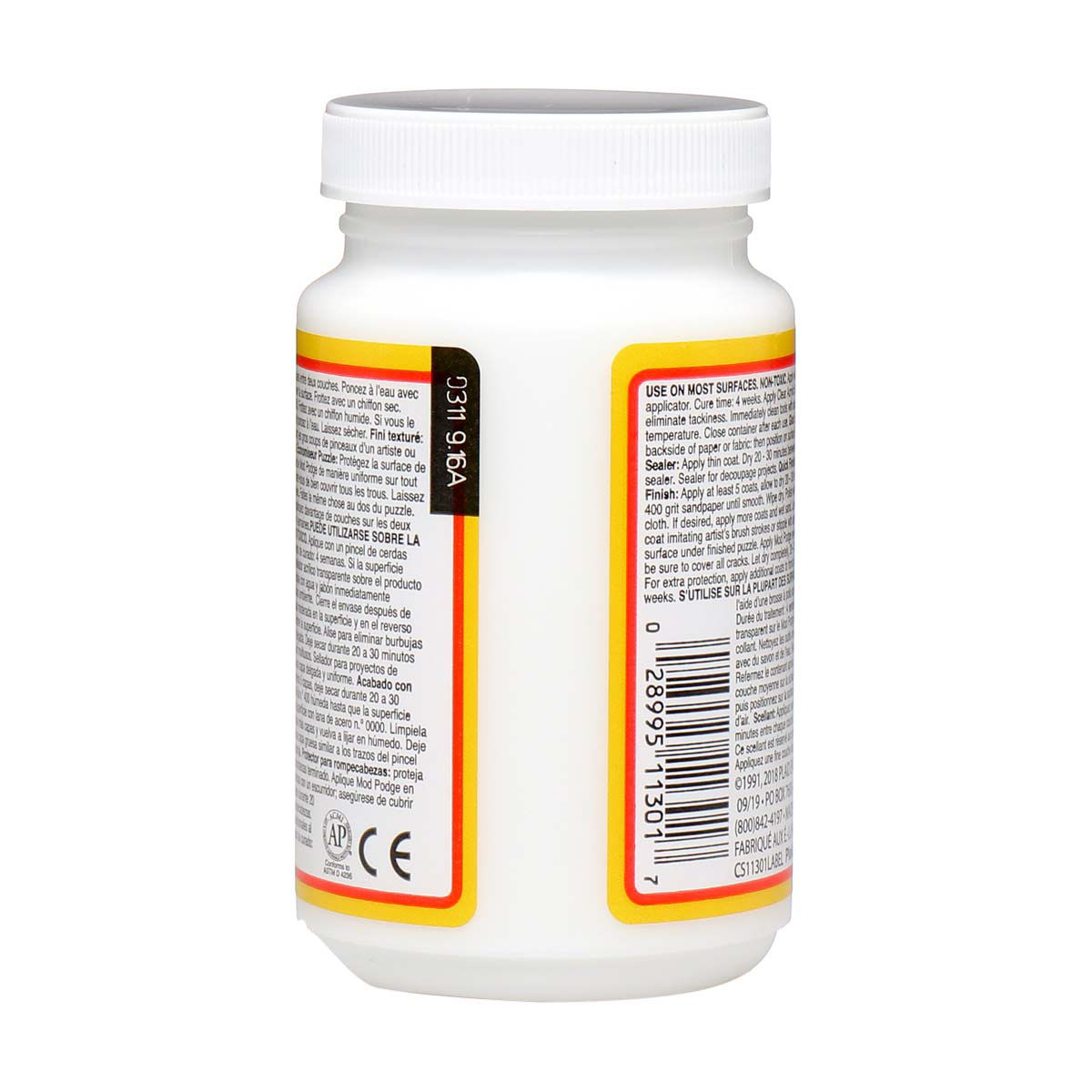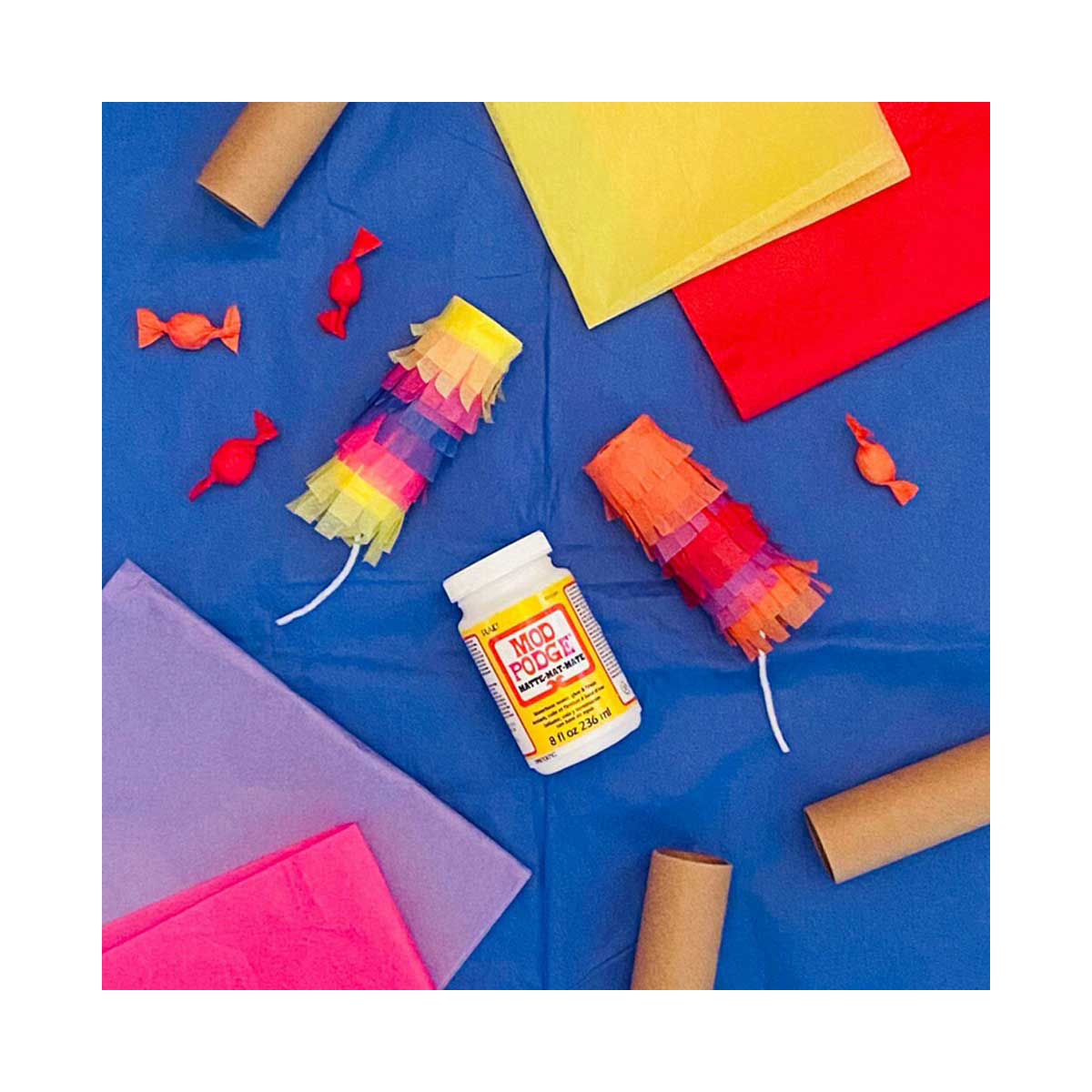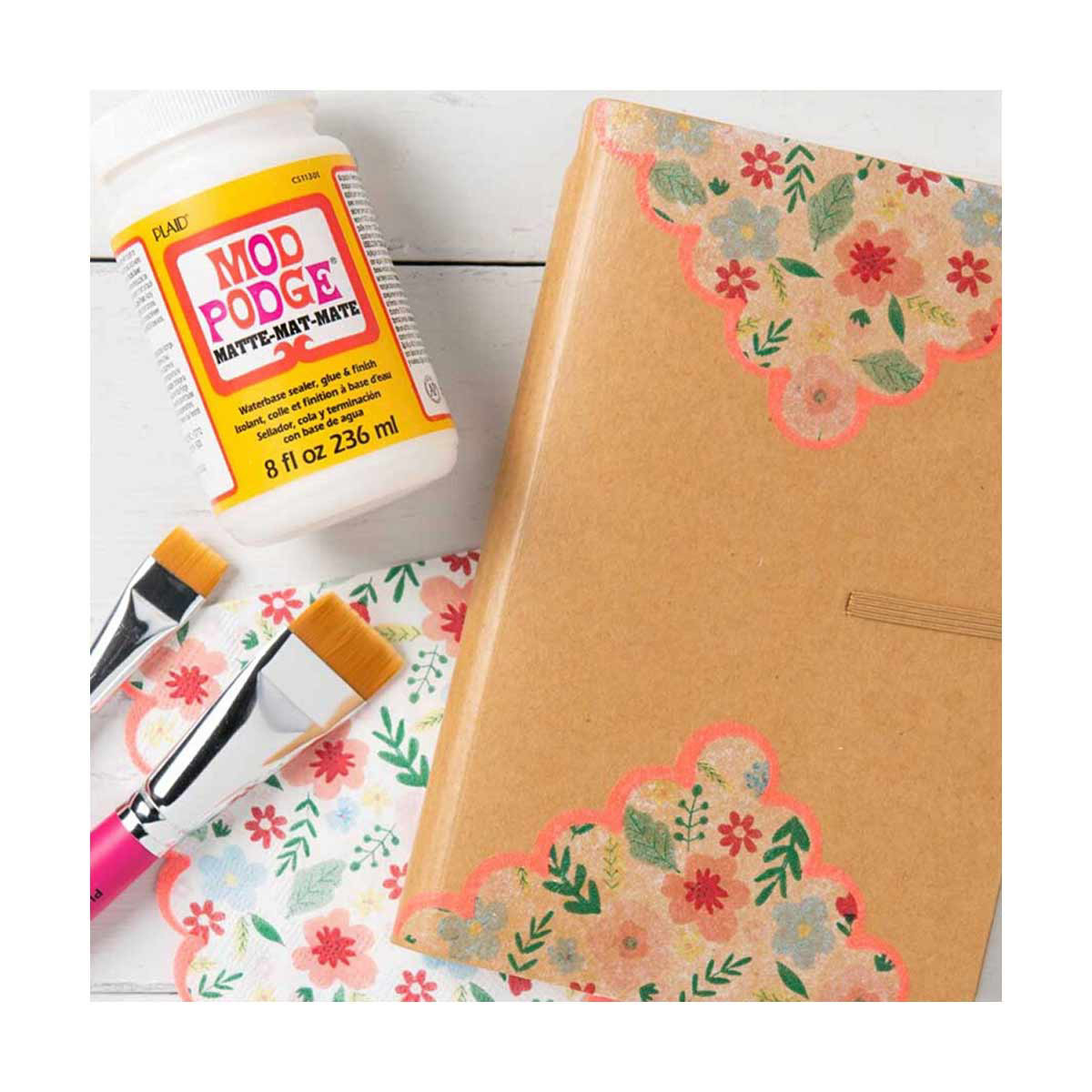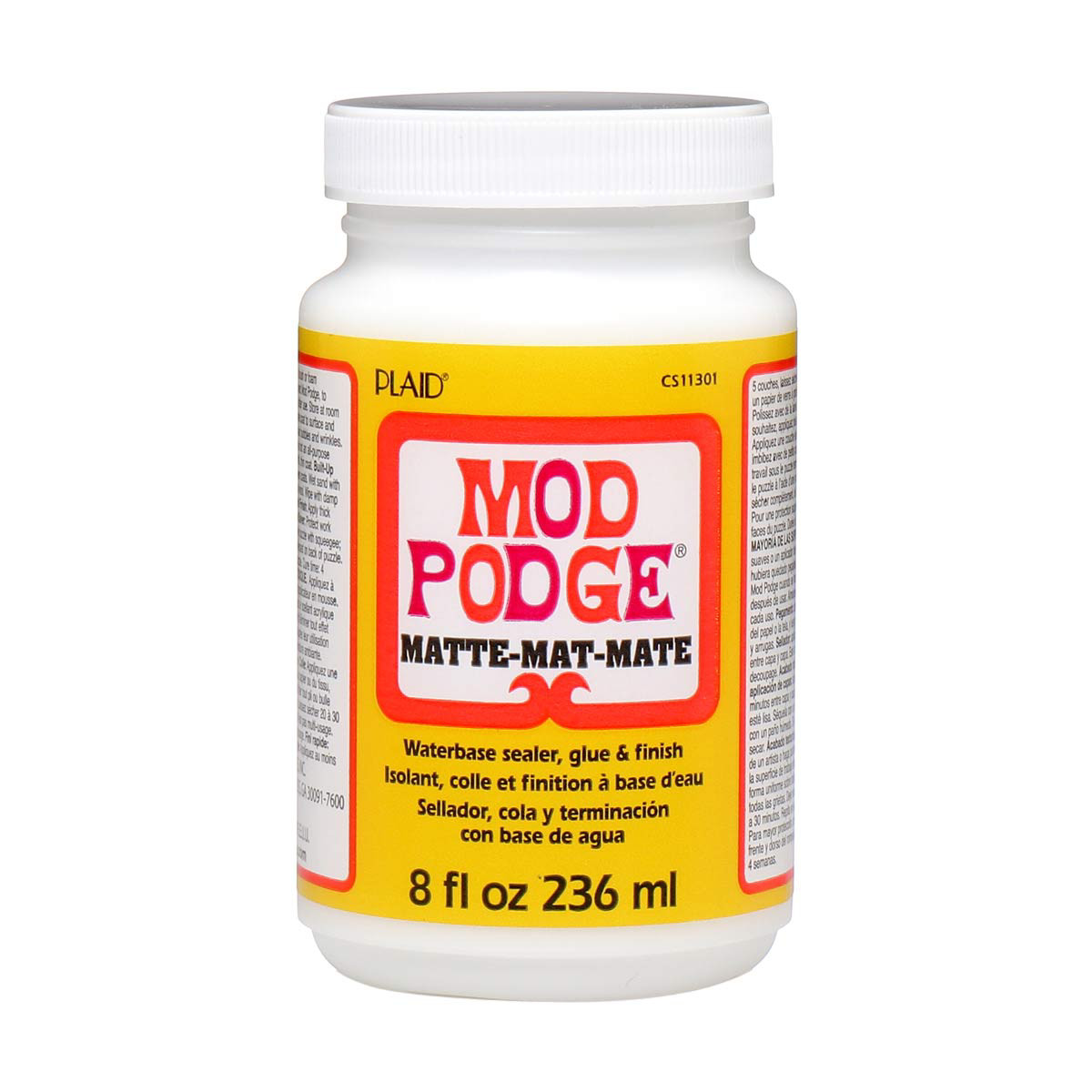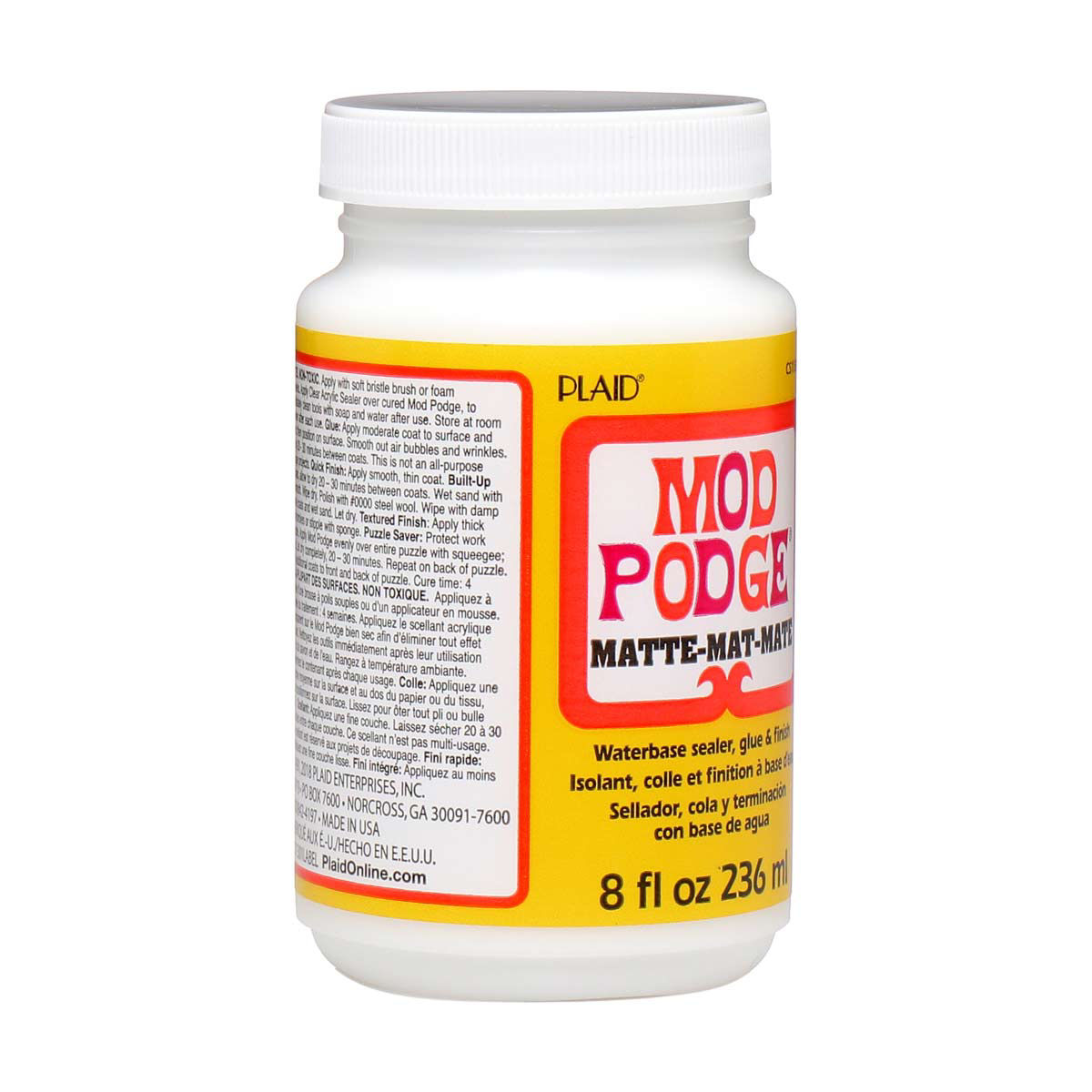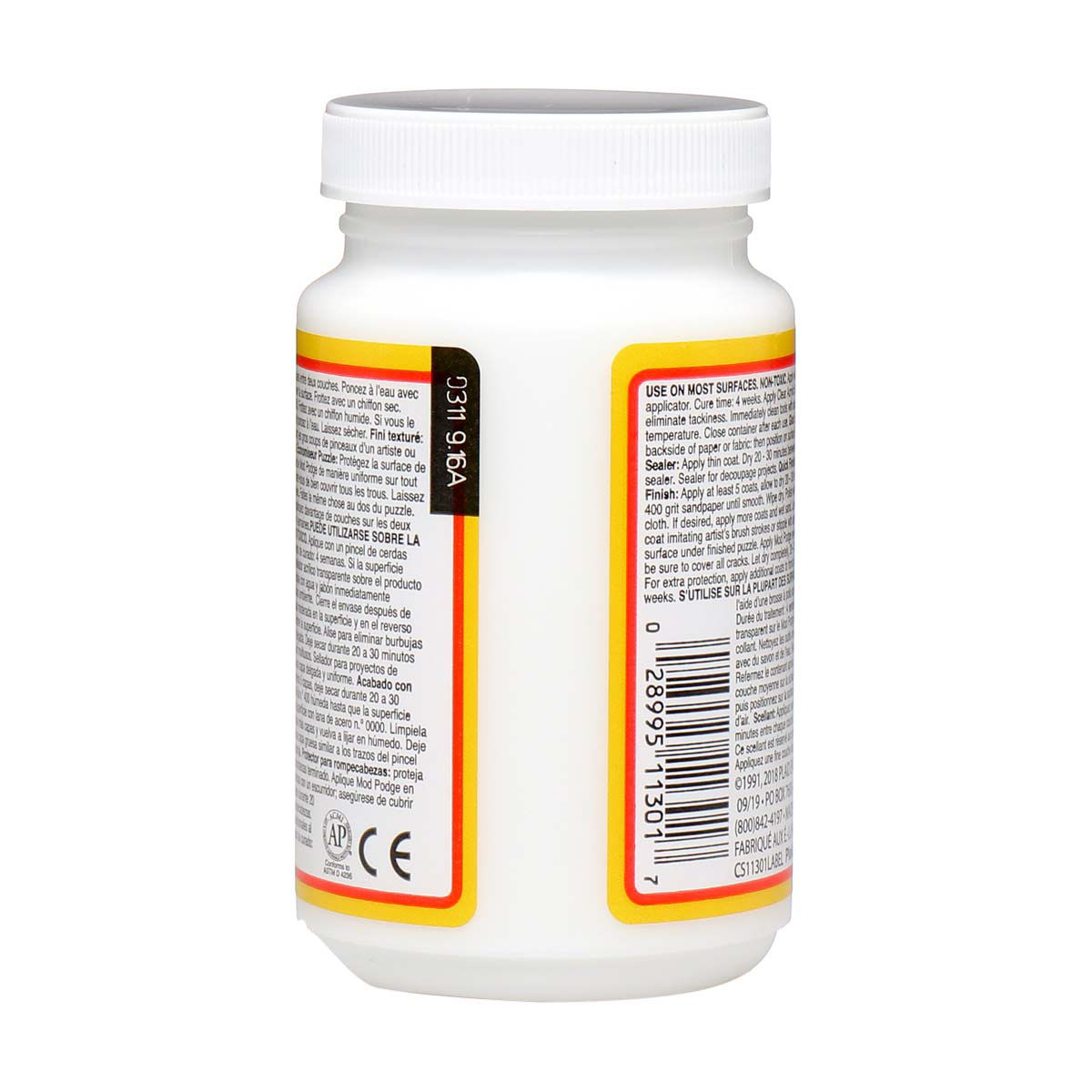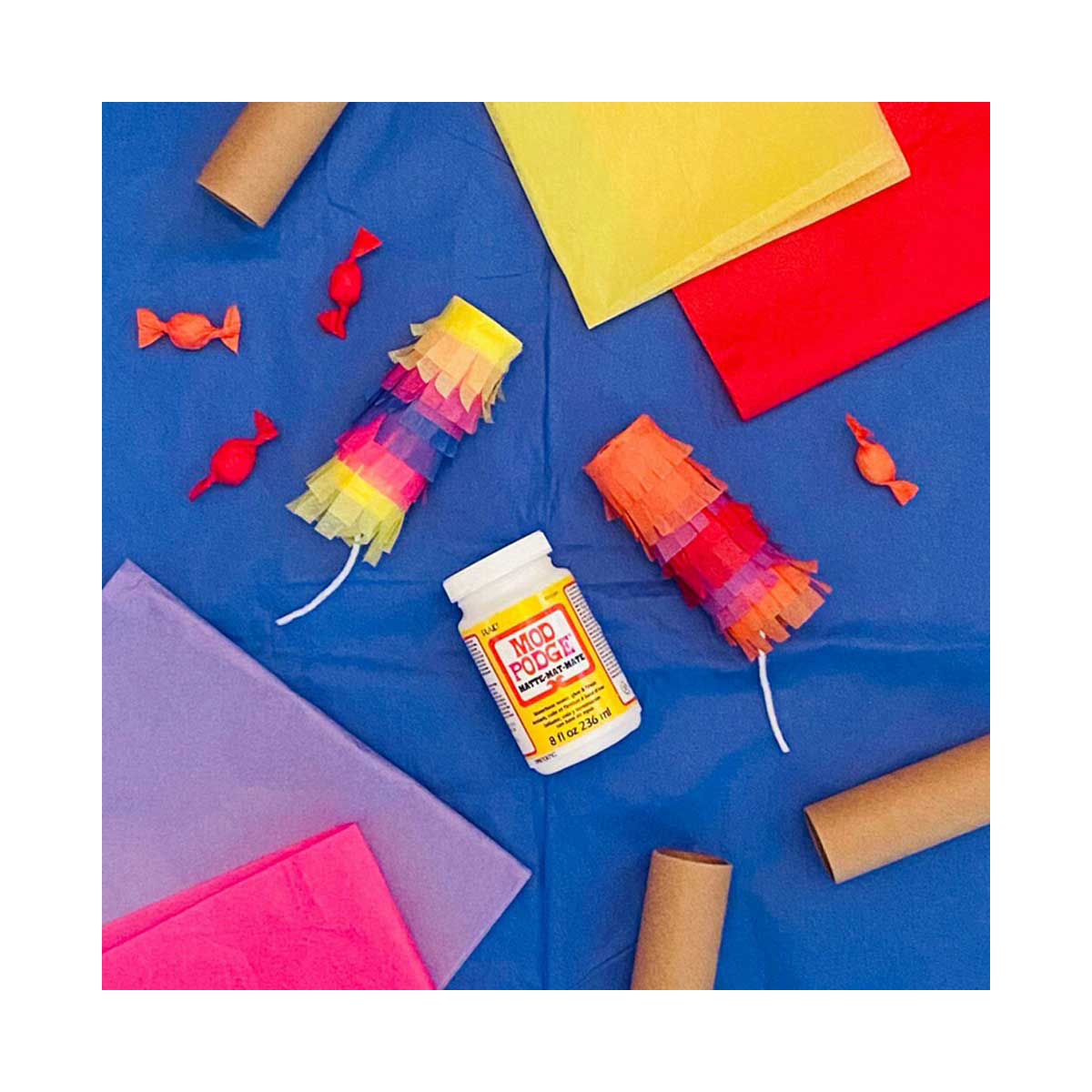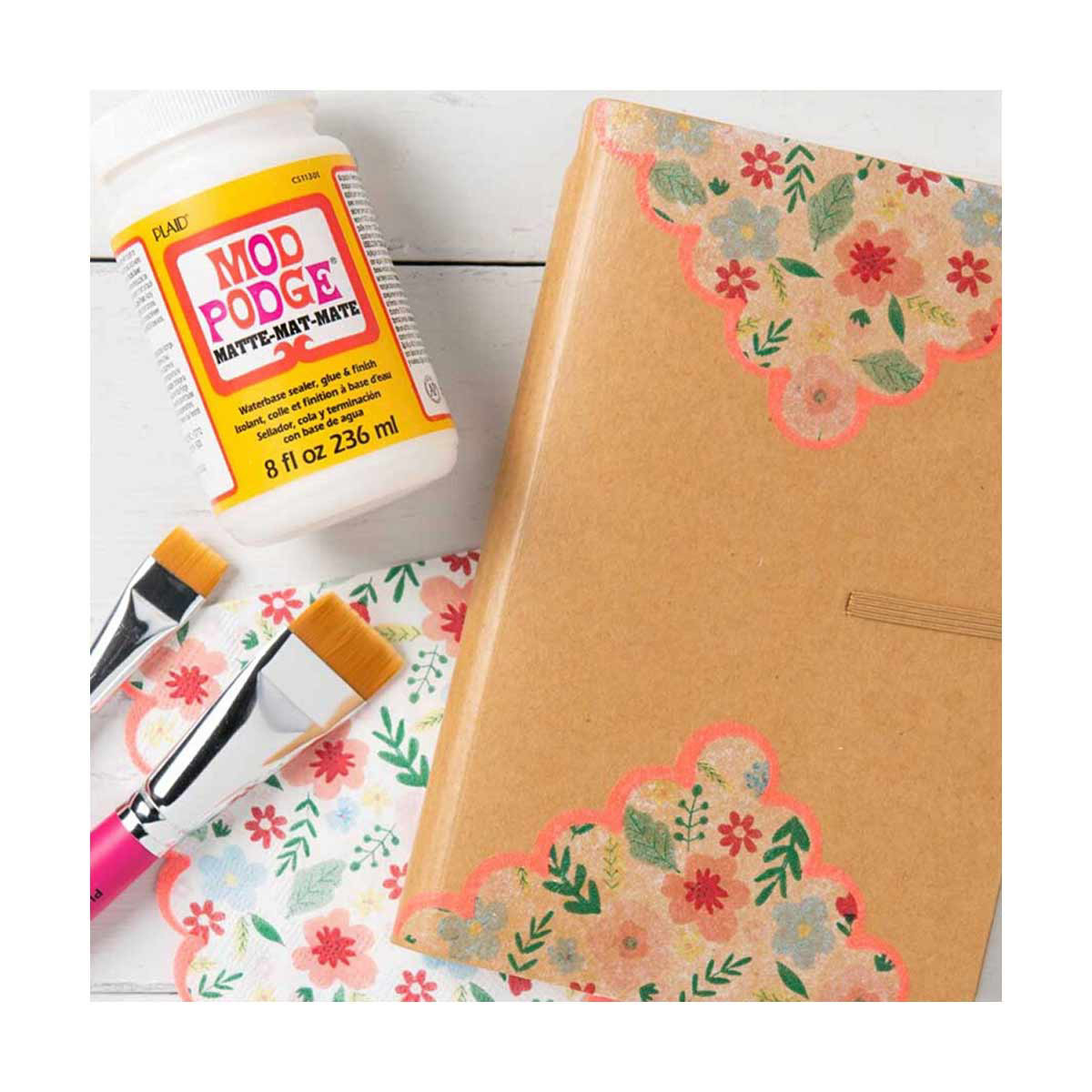 Mod Podge Matte Sealer, Glue, and Finish, 8 oz.
Highlights
All-in-one glue, sealer, and finish
Matte finish
Quick drying formula
Certified AP non-toxic
Description
Plaid Mod Podge is an essential crafting tool that glues and seals in one easy step. This non-toxic, Matte formula can be used on any porous surface, including wood and fabric. As a glue, Matte Mod Podge is easy to apply and holds tight. As a sealer, it protects acrylic paints and decoupage artwork and as a finish, it can be sanded between coats for an ultra-smooth surface. This versatile all-in-one hobby glue spreads easily and can be used in conjunction with a clear acrylic sealer for a non-tacky, professional finish. Bring crafting and artwork to a whole new level with this easy-to-use gloss coating. To prepare surface for Mod Podge, be sure the surface is clean and dry. Sand with sandpaper, if necessary, and remove dust with a tack cloth. Also be sure the paint is thoroughly dry first. Crackled surfaces should be cured for at least two days before applying Mod Podge. Crafters everywhere entrust their most treasured decoupage creations to Mod Podge®, the number one, all-in-one glue, sealer and finish! The ultimate in convenience, Mod Podge has been loved by crafters of all ages for its flexibility, versatility and supreme ease of use since 1967. Best of all, it's waterbase, making clean-up a snap. It's non-toxic, too—perfect for young crafters. Mod Podge is an all-in-one glue, sealer and finish, trusted by crafters for their most treasured creations. Available in a variety of formulas, the Mod Podge family of decoupage mediums provide endless possibilities.
Specifications
Key Features: Waterbase sealer, glue, and finish,Quick-drying for multiple coat build up; dries clear,Size: 8 fl oz,Dries to a matte finish,Certified AP non-toxic
Color: Clear
Brand: Mod Podge
Age Group: Child, Teen, Adult
Age Range: 0 years - 100 years
Size: 8 fl oz
Assembled Product Height: 4.25 in
Assembled Product Width: 2.38 in
Assembled Product Length: 2.38 in
Assembled Product Weight: 0.61 lb
Finish: Matte
Count: 1
Skill Level: Beginner
Manufacturer: PLAID ENTERPRISES INC
SKU: 25825001