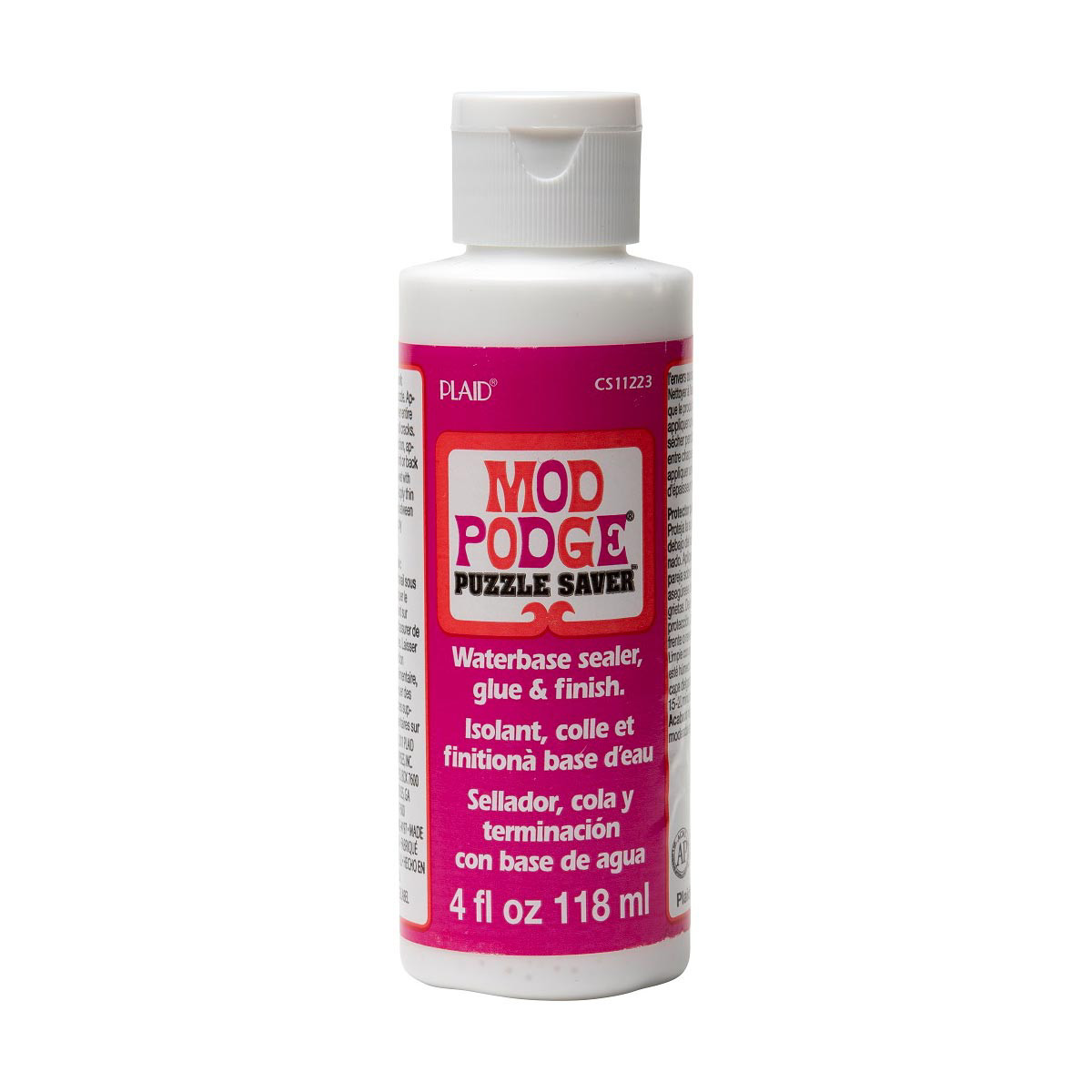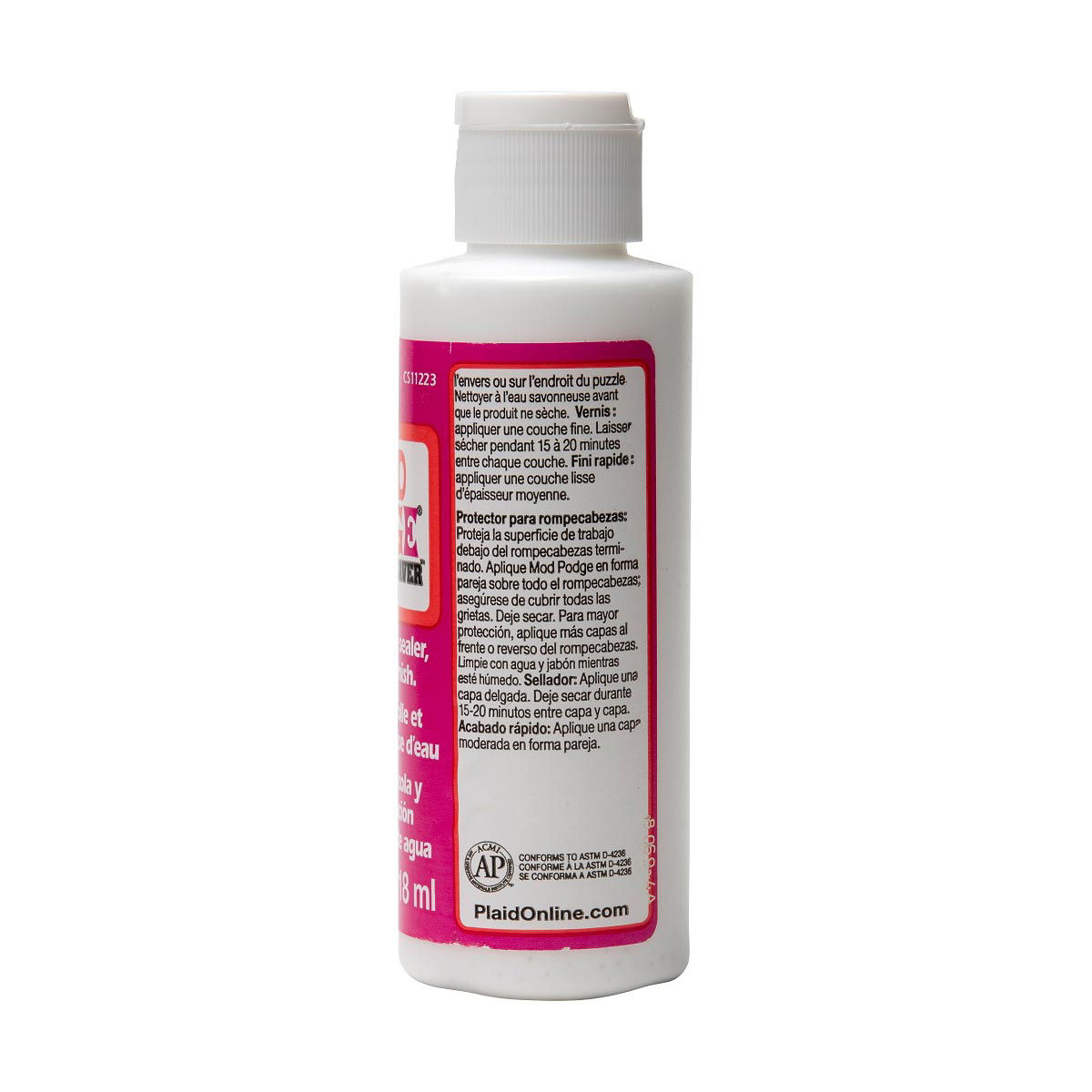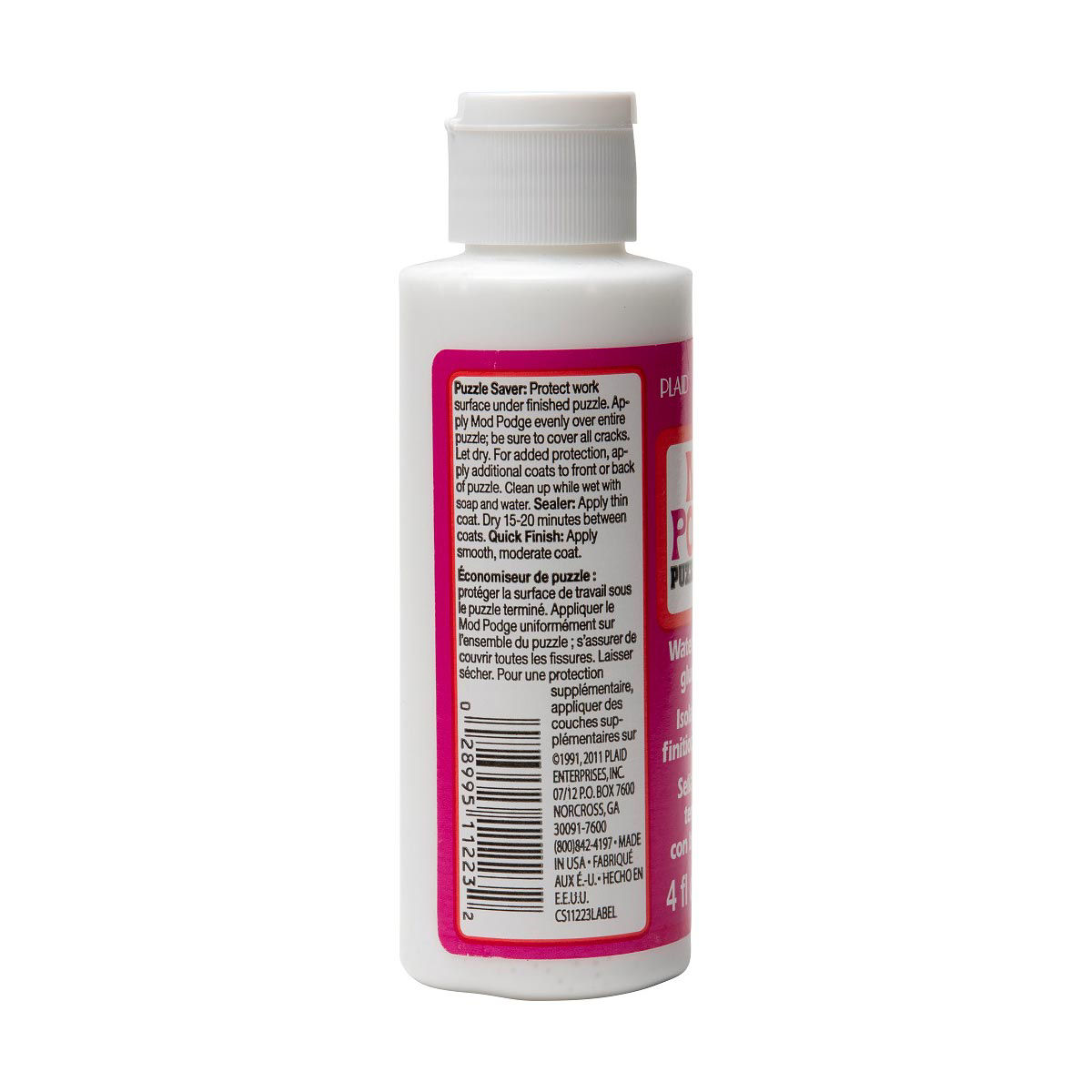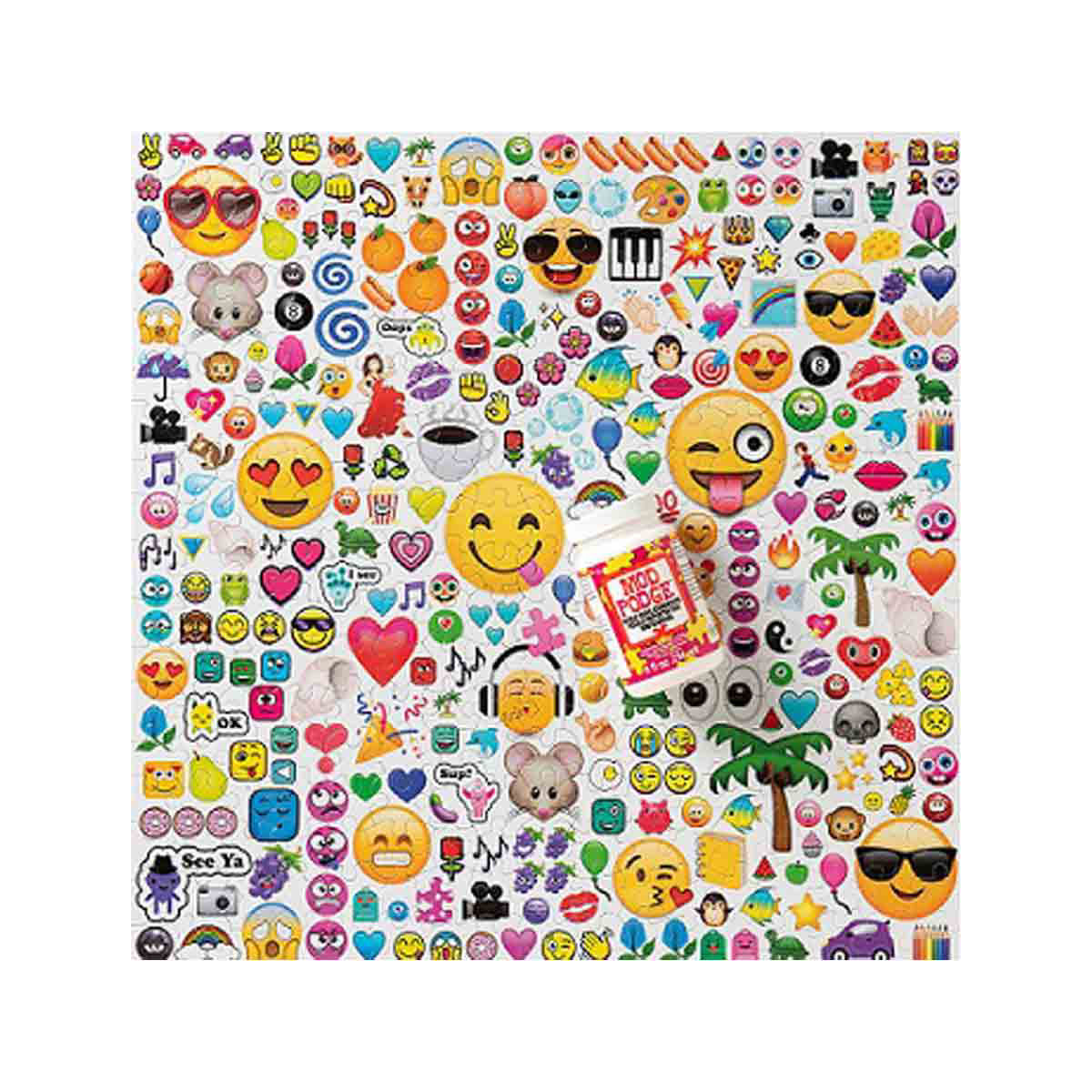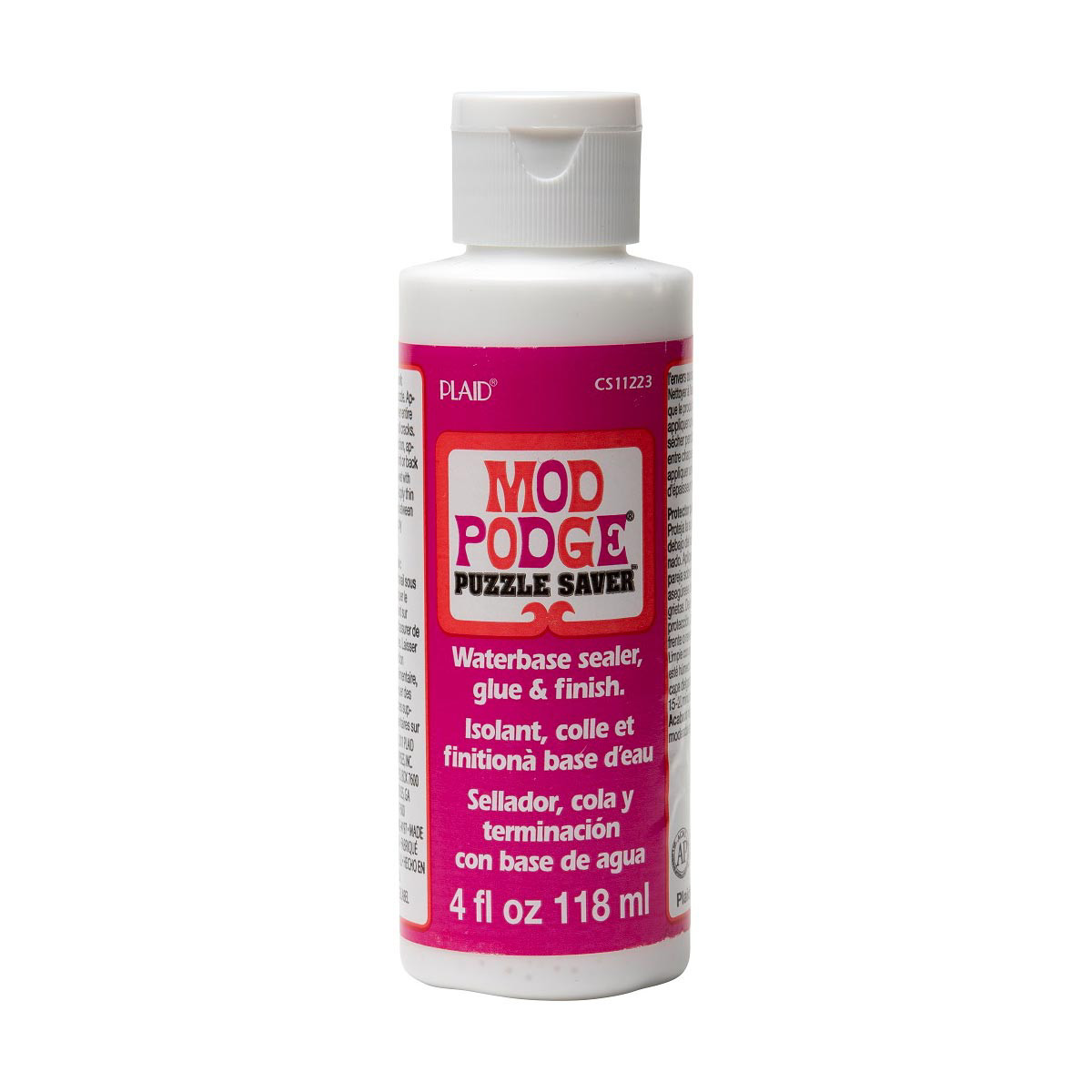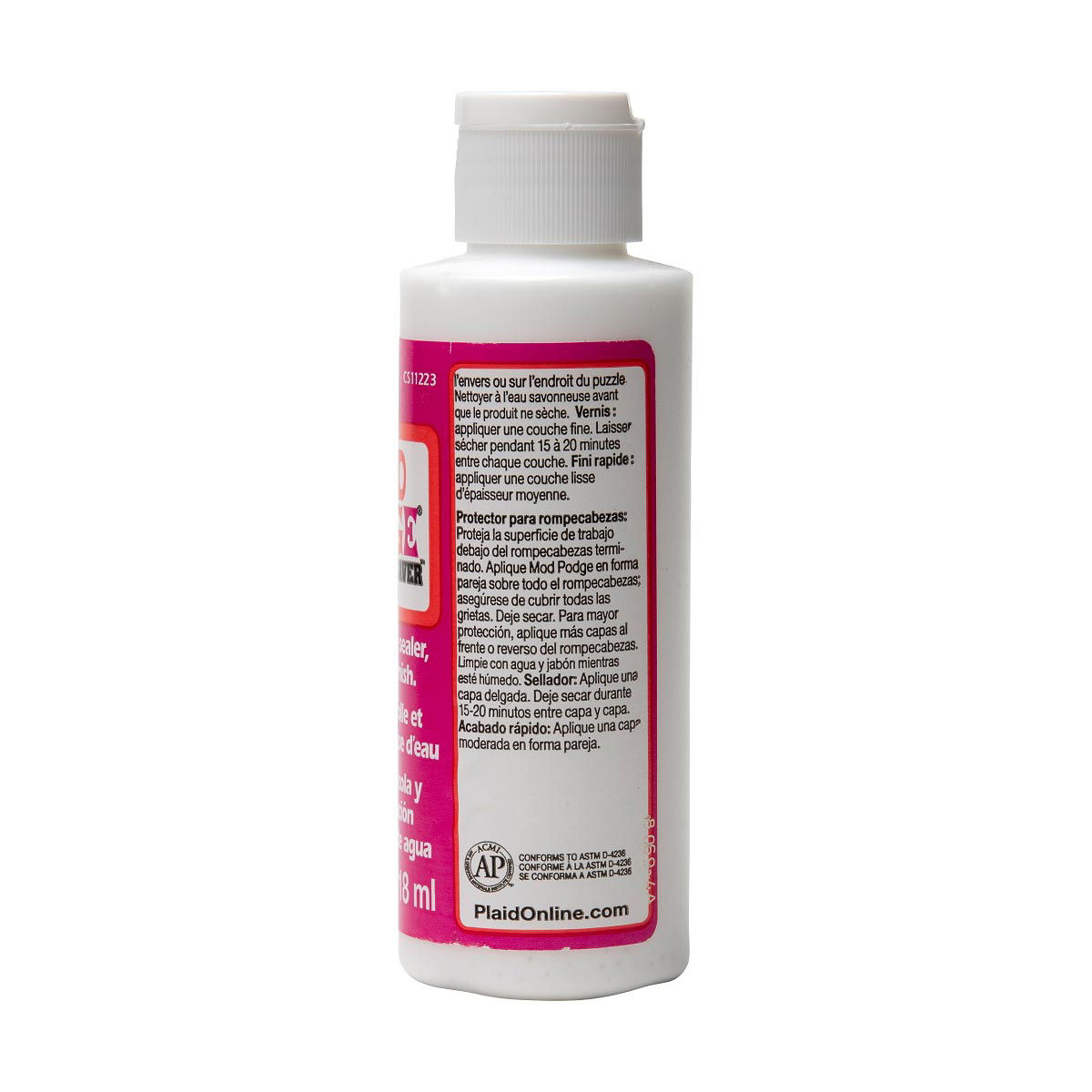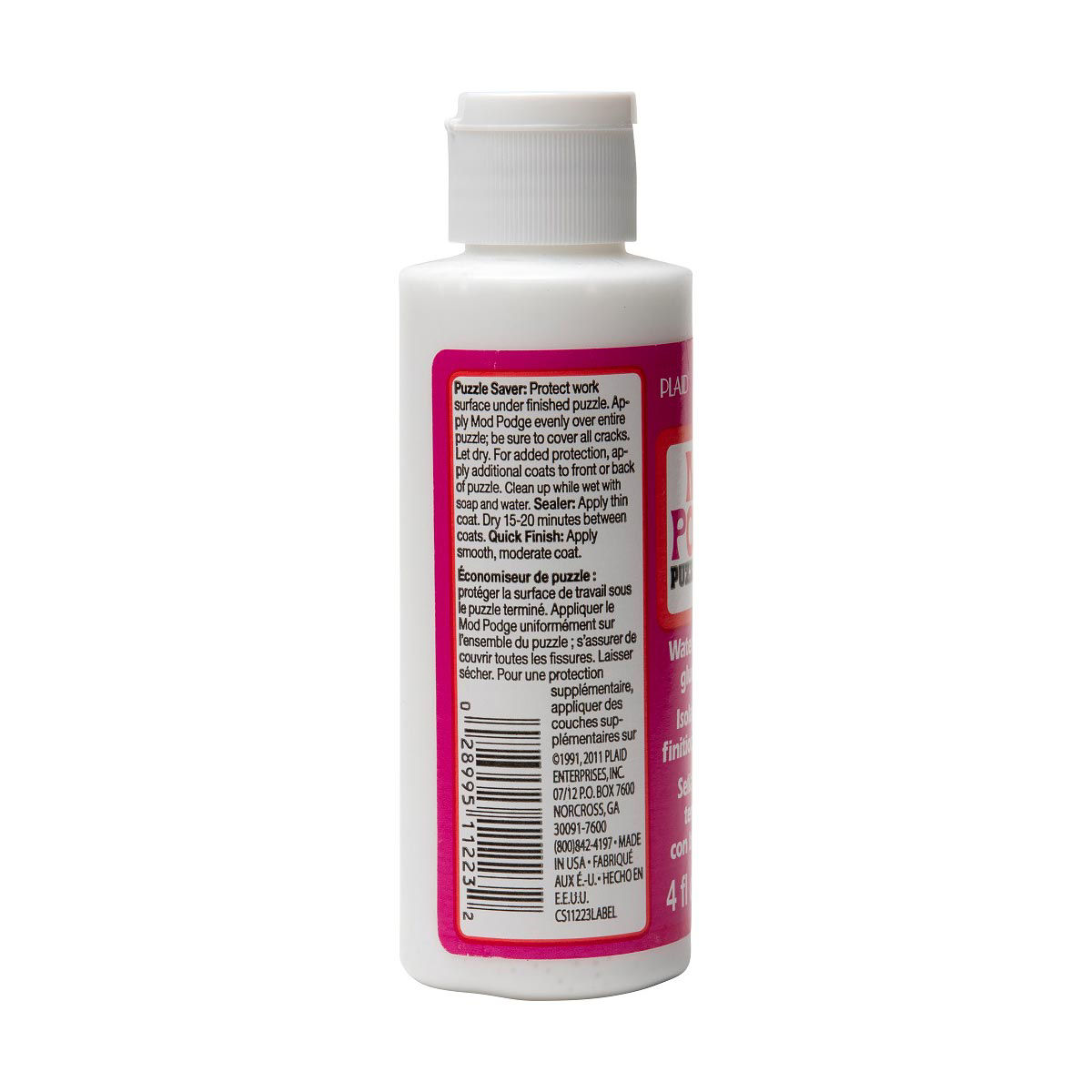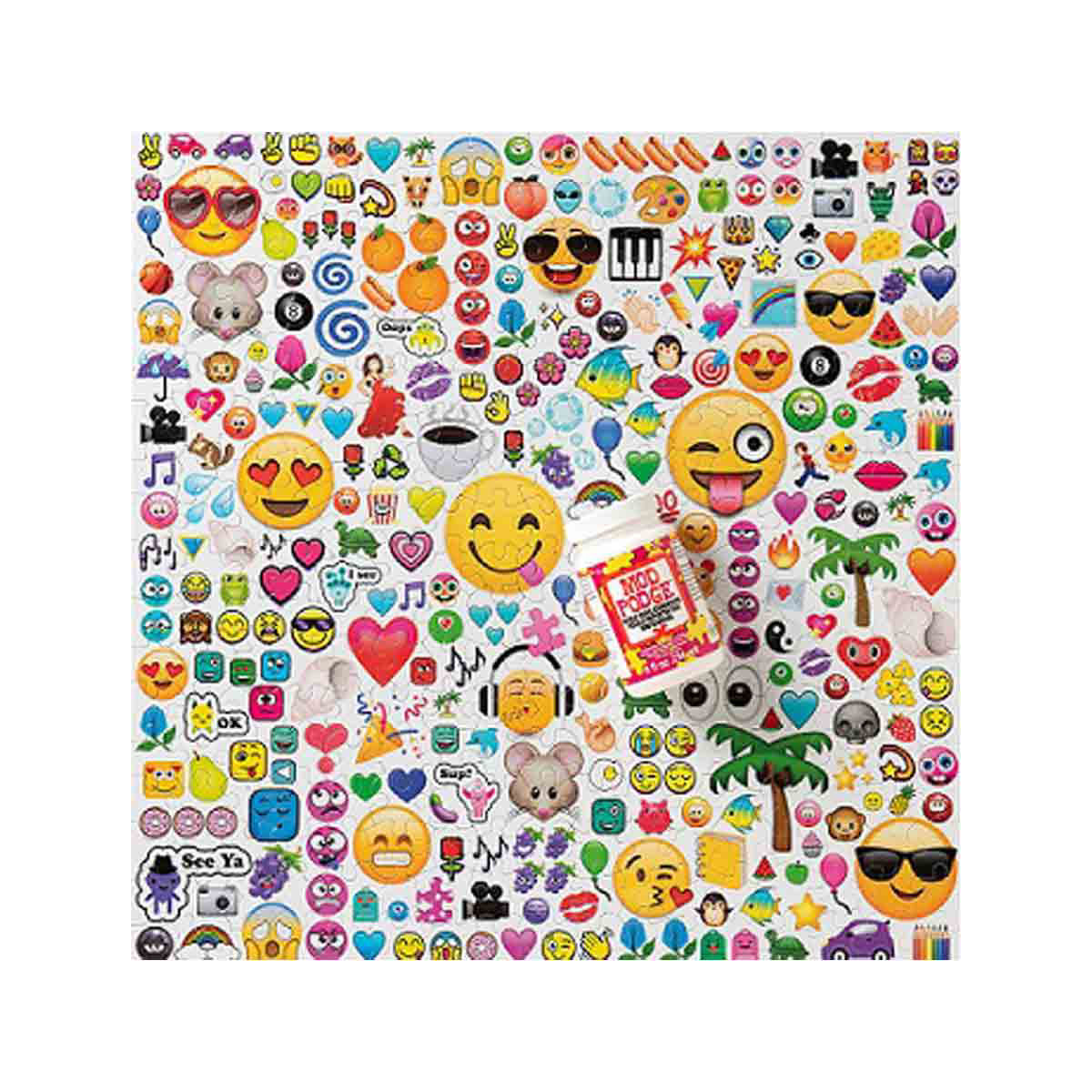 Mod Podge Puzzle Saver Sealer, 4 oz.
Highlights
All-in-one glue, sealer, and finish
Gloss finish
Quick drying formula
Certified AP non-toxic
Description
Puzzled about what to do with the jigsaw masterpiece you just assembled? Save and display it with Mod Podge Puzzle Saver by Plaid. The 4 ounce size will glue, seal and finish medium to large puzzles. Apply two or more coats on a puzzle's front and back sides for best results. Once preserved and protected with Mod Podge, puzzles make terrific artwork to brighten any room. Some practical uses include transforming saved puzzles into serving trays, and using as placemats or decorative tabletops. Mod Podge Puzzle Saver is quick-drying for multiple coat build up and dries clear. Puzzle Saver is certified AP non-toxic, and is waterbase for easy soap and water clean-up. Crafters everywhere entrust their most treasured decoupage creations to Mod Podge®, the number one, all-in-one glue, sealer and finish! The ultimate in convenience, Mod Podge has been loved by crafters of all ages for its flexibility, versatility and supreme ease of use since 1967. Best of all, it's waterbase, making clean-up a snap. It's non-toxic, too—perfect for young crafters. Mod Podge is an all-in-one glue, sealer and finish, trusted by crafters for their most treasured creations. Available in a variety of formulas, the Mod Podge family of decoupage mediums provide endless possibilities.
Specifications
Key Features: Glue, seal, finish, and protect medium-size puzzles,Preserve your favorite puzzles with this favorite from Mod Podge.,Quick-drying; dries clear,Size: 4 fl oz,Dries to a gloss finish,Certified AP non-toxic
Color: Clear
Brand: Mod Podge
Age Group: Child, Teen, Adult
Age Range: 0 years - 100 years
Size: 4 fl oz
Assembled Product Height: 5 in
Assembled Product Width: 1.62 in
Assembled Product Length: 1.62 in
Assembled Product Weight: 0.34 lb
Finish: Gloss
Release Date: 2023-09-25T17:08:30.593Z
Count: 1
Skill Level: Beginner
Manufacturer: PLAID ENTERPRISES INC
SKU: 25822901