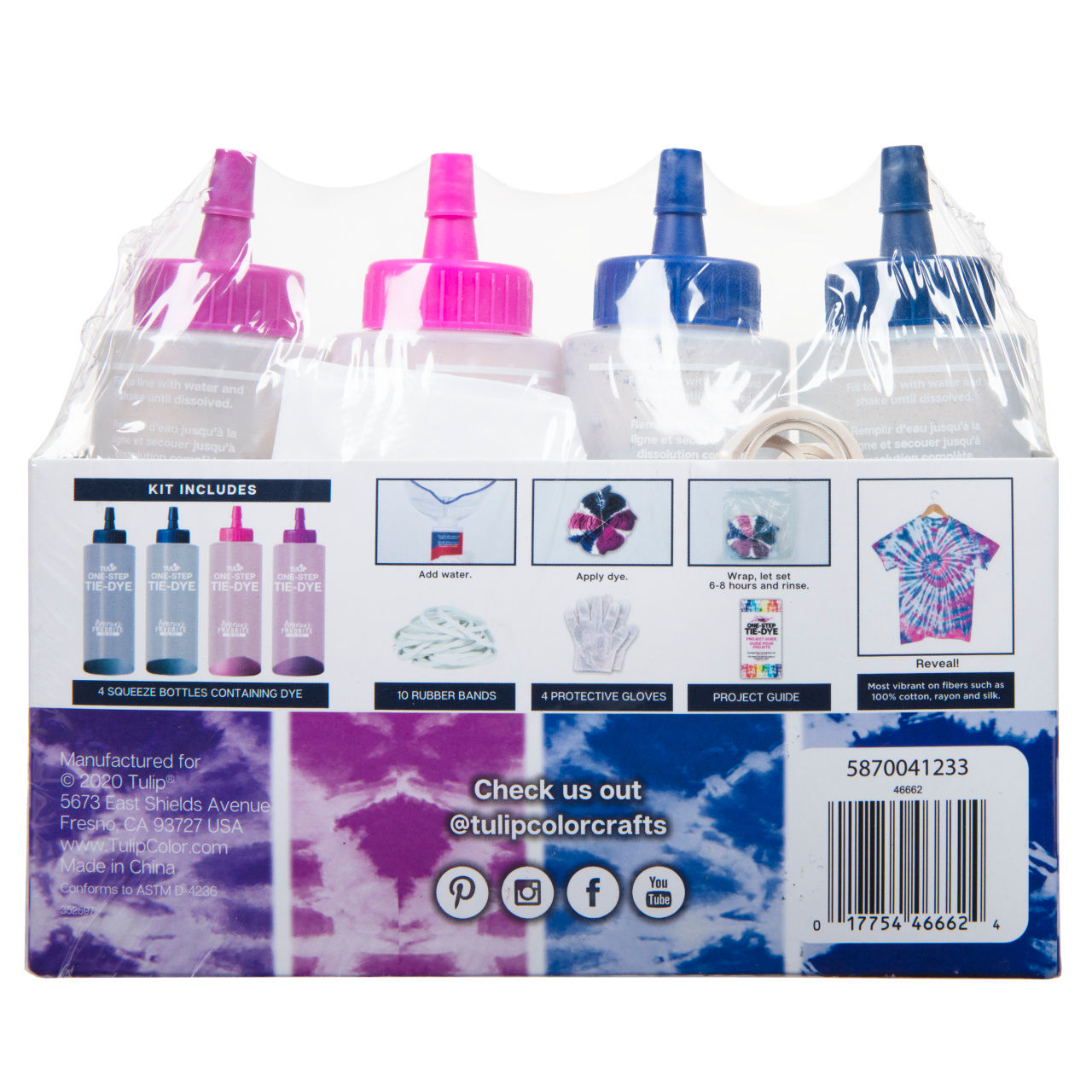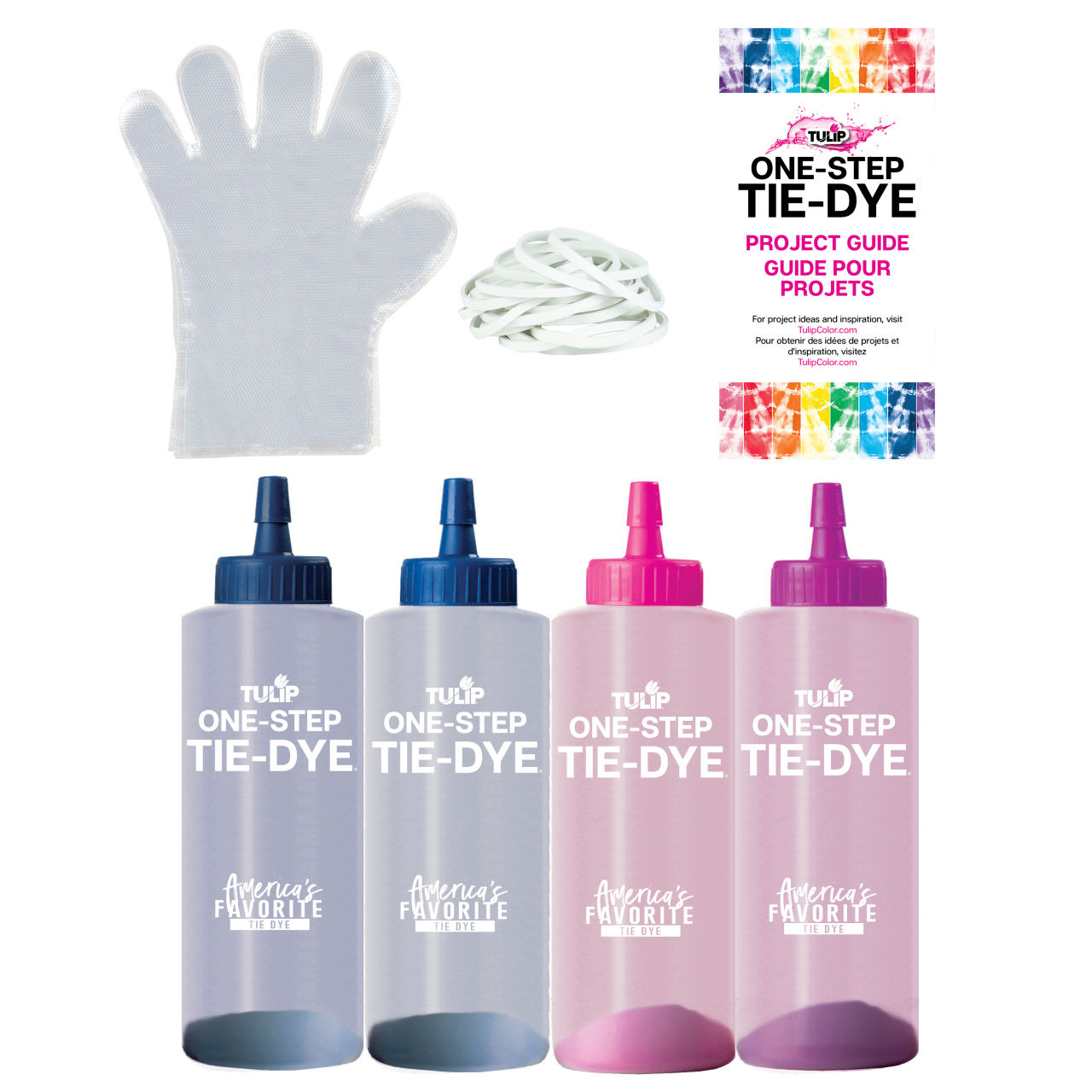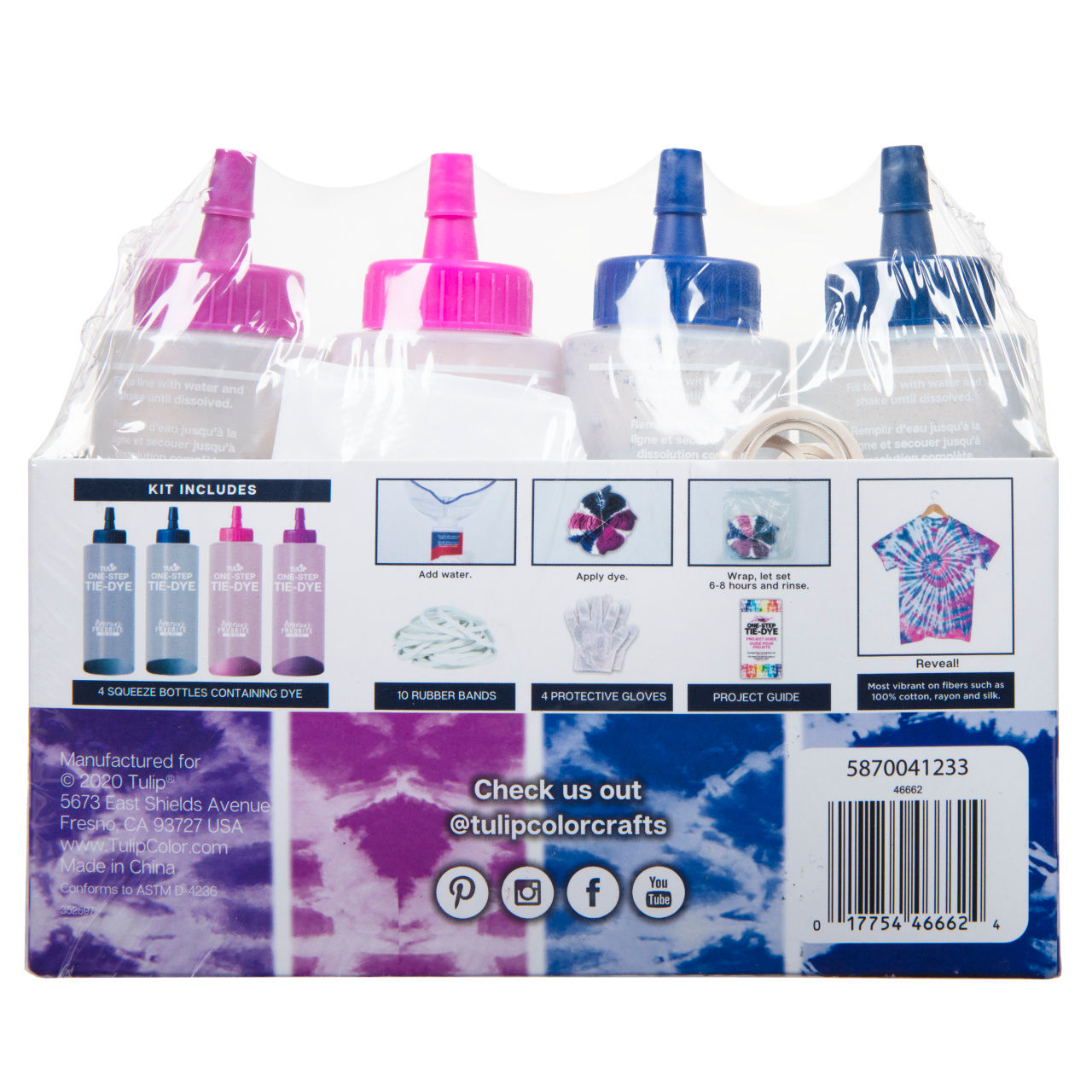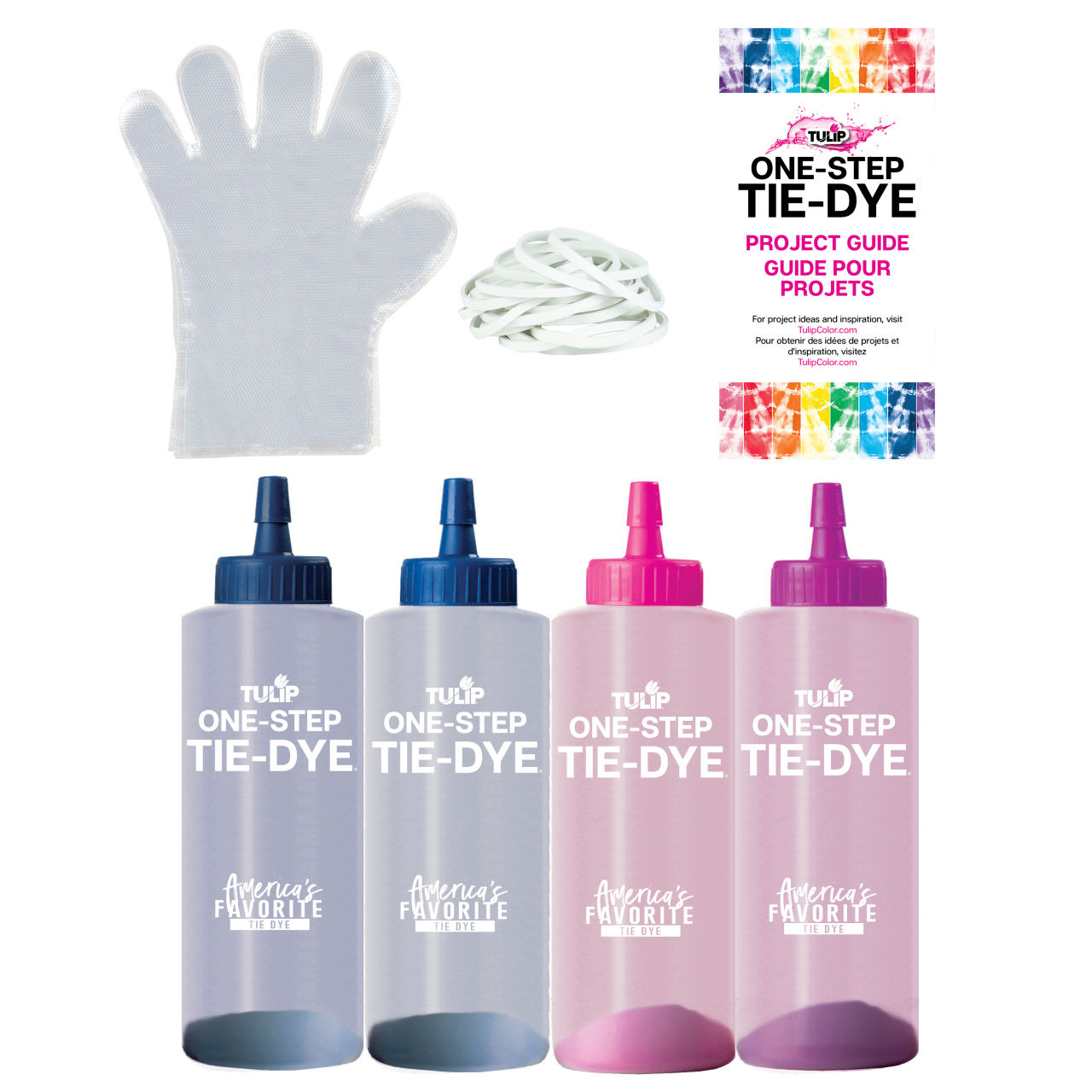 Tulip One-Step Tie-Dye Kit 4-Color, Space
Highlights
GREAT FOR CREATIVE ACTIVITIES: Kit including 4 plastic gloves (2 pairs), 10 rubber bands, and 4 bottles of One-Step Dyes. Note: project count will vary based on size of garment and amount of dye used.
NONTOXIC DYES: Kit features highly concentrated NONTOXIC One-Step Dyes that only require regular tap water to activate the vibrant colors. All Tulip One-Step Dyes are nontoxic and safe for crafters of any age or experience level.
NO SODA ASH NEEDED: Tulip One-Step Dyes already have soda ash in the formulas, so there's no need to presoak fabrics in soda ash before dyeing. Make sure your fabrics have been prewashed and you're ready to get straight to tie dyeing! Just add regular tap water to activate dyes.
WORKS BEST ON NATURAL FABRICS: One-Step Dyes are formulated to be their best and brightest on natural-fiber fabrics. Use with 100% cotton, rayon and silk for best results. Try tie dyeing more than just T-shirts! Tulip One-Step Dyes also work great for tie dyeing sweatsuits, canvas shoes, cotton face masks, socks, bedding and so much more!
Description
Tulip One-Step Tie Dye is great for one-color and multicolor projects, fashion-forward tie-dye designs, group activities and tons of family fun! The incredible vibrancy, along with colors that stay bold and beautiful through repeated washings, makes Tulip One-Step Tie Dye America's Favorite! What's more, its easy-to-use, one-step process eliminates the need to presoak fabrics in soda ash - just add water to the dye bottles, shake and apply. Tie dye has never been so fun and easy!
Specifications
Key Features: This kit is ready to launch your creativity into orbit with colorful tie-dye looks you can mix & match. Makes a great gift too!
Color: Space
Brand: Tulip®
Assembled Product Height: 5 in
Assembled Product Width: 1.6 in
Assembled Product Length: 6 in
Assembled Product Weight: 0.32 lbs
Count: 1
Manufacturer: Duncan Enterprises
SKU: 28168001